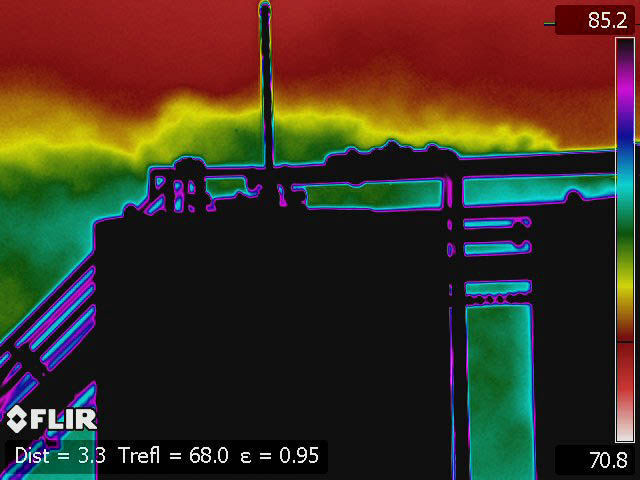 State environmental regulators continue to build up North Dakota's own program for reviewing leaks of air emissions from oil field infrastructure.
The North Dakota Department of Environmental Quality is assuming regulatory authority from the Environmental Protection Agency over the matter at the direction of state lawmakers, who authorized 10 additional workers to administer the program. Oil industry representatives have said the transition will help ease communication between regulators and companies.
The department has hired two so far and has plans to soon add several more workers, who will be tasked with reviewing a number of reports oil companies are required to file on wells, gas processing plants and other pieces of infrastructure in the state's oil fields. 
The equipment can leak from time to time with emissions that include volatile organic compounds, a source of pollutants within gas that can contribute to smog. Leaks also can include methane, a potent greenhouse gas that adds to climate change.
"We know leaks will be found," said Jim Semerad, director of air quality for the department. "The key is how many leaks, and how long it takes for industry to repair those leaks. And thirdly, are they repeating leaks, at the same point?"
Program staffers also will go out into the field to make sure oil companies are conducting leak detection correctly, he said.
Semerad offered an update on the effort at a recent meeting of the North Dakota Environmental Review Advisory Council. He said the department has encountered some challenges incorporating new software to help administer the program, but the transition has otherwise gone well.
The department has reached out to oil companies that have let people go amid the oil price collapse this spring to see if any of those former workers might be interested in applying to staff the program, Semerad said.
The Legislature authorized just over $1 million for the eight additional staffers who have yet to be hired.
Continental petition
This past spring, the department nixed an effort by Continental Resources to petition the state to change its air emissions rules as it worked through assuming regulatory authority from the EPA. The oil producer said the state had imposed a "zero leaks" rule that "is impossible to achieve with current technology" and is more stringent than federal rules.
"The mere existence of a fugitive emission does not automatically mean that emissions control equipment is not functioning properly," the company said in its June 2019 petition to the department.
Continental asked the department to add an exception for such leaks in state rules, as long as emission control equipment is installed and operating. But the department concluded in a March decision that the language Continental proposed would lead to ambiguity and said the company's argument was unconvincing. The company also did not demonstrate flaw in the rules that would require such a change, the department said.
State officials had been concerned that accepting Continental's request would inhibit their ability to ensure oil companies were maintaining emission controls once installed, and they worried that ultimately could lead to greater emissions.
Continental also sought to address its concerns about leak detection through a lawsuit, but the state Supreme Court upheld the case's dismissal late last year, saying that the company had not exhausted its "administrative remedies."
Be the first to know
Get local news delivered to your inbox!