President-elect Joe Biden has promised to make combating climate change a top priority for his administration, with a platform that has some on edge in energy-rich North Dakota while others embrace it.
The Democrat's environmental plans reflect growing pressure from some of the American public to curb greenhouse gas emissions, and they go beyond what any previous president has proposed. Of note, Biden has called for a fracking ban on federal land and wants to direct the country toward net-zero emissions by 2050.
Such efforts could have significant ramifications in North Dakota, where more than 1 million barrels per day of oil are pumped out of the ground and abundant lignite coal and wind resources generate so much electricity that half travels across power lines to other states.
A leader in North Dakota's oil industry sees the future Biden administration pursuing one of two paths.
"Are they going to adopt the radical left agenda that wants to punish you and put you out of business, or are they going to go for a more responsible approach that recognizes the importance of American energy across the world?" asked Ron Ness, president of the North Dakota Petroleum Council.
The answer, he said, will become clear through the types of people Biden appoints to key posts in his Cabinet, such as Interior secretary and Environmental Protection Agency administrator, as well as the specific policies they promote.
Others see an opportunity for North Dakota to play a substantial role in the next president's push toward a cleaner energy future.
"The world is changing," said Wayde Schafer, spokesman for the Sierra Club in North Dakota. "If we don't get with it, we are going to get stuck behind. We'll be stuck with a Model T and everyone else is in a Corvette."
Oil uncertainties
Voters did not endorse the candidate with the most politically progressive environmental views when they chose Biden in the Democratic primaries. Others in the field called for a full-fledged fracking ban, for example, which Biden never endorsed.
But their views helped push the then-candidate to put together an energy platform that aims to not only reverse the Trump administration's rollback of Obama-era rules, but go even further to protect the environment.
Biden, in an October debate with President Donald Trump, said he would "transition away from the oil industry." He said on the campaign trail that he would end fracking on federal land.
He could enact such a ban by prohibiting federal agencies from issuing new permits for oil drilling on federal land or from leasing minerals owned by the federal government.
The possibility has raised a lot of questions within North Dakota's oil industry.
For one, land and mineral ownership throughout western North Dakota is like a patchwork quilt with parcels of federal, state and private property stitched together. Would a federal permitting ban prevent a company from drilling an oil well through minerals where 99% of the area is privately owned but 1% belongs to the federal government?
Of the state's 8,000 drilling units, 3,370 contain federal minerals, according to the North Dakota Oil and Gas Division. Federal minerals comprise less than 50% of the ownership in about half of those units.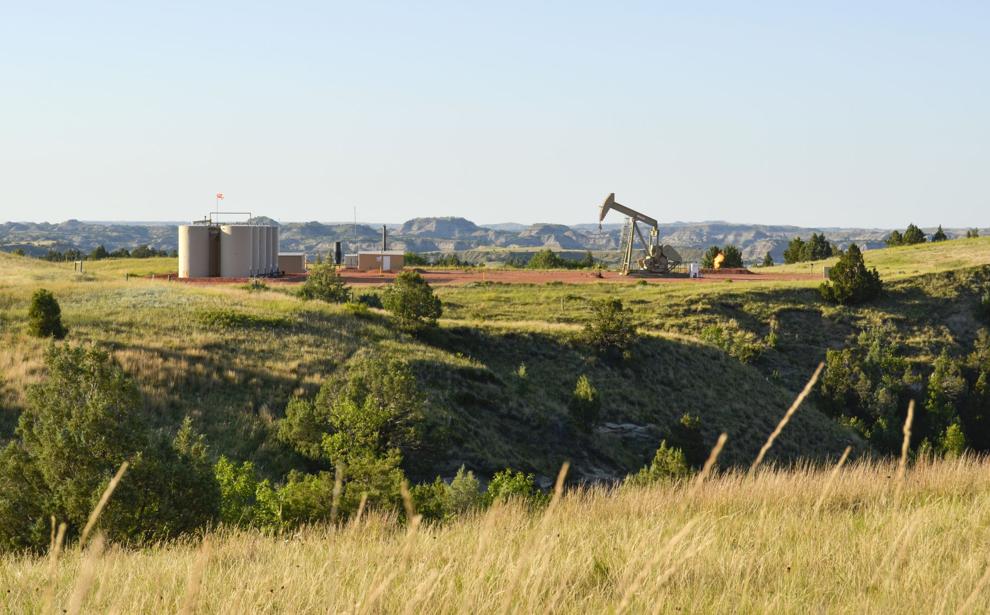 A blanket ban on all federal permitting or leasing could be "certainly substantial" for North Dakota, Ness said.
It's unknown whether a ban would apply to parts of the Fort Berthold Indian Reservation, where two-thirds of the minerals that pose the best return for oil development are held in trust by the federal government for the tribe.
"I really don't think you're going to see an across-the-board ban, but I could be wrong," said Three Affiliated Tribes Chairman Mark Fox, who endorsed Biden during the campaign.
About a dozen tribes involved in energy development, including his, are drafting a letter to Biden's team demanding that his administration treats trust lands differently than other types of land managed by the federal government.
Fox said the tribes want the Biden administration to defer to tribal law, effectively excluding trust lands from potential new policies such as a ban on federal oil permitting or leasing.
"On our own trust lands when it comes to energy development, leave it up to the tribes if they are going to develop," he said. "When they do develop, our rules must be primary."
Another policy Biden has called for would impose limits on methane leaks. Methane, the main component of natural gas, is a potent greenhouse gas contributing to global warming.
"That would be huge as far as climate change," said Schafer of the Sierra Club.
The Trump administration weakened President Barack Obama's methane rule, along with other Obama-era regulations that Ness called "extremely punitive." He said the oil industry in North Dakota has made "pretty great strides" in developing its own technologies and policies that address environmental concerns from wasteful flaring of excess natural gas to oil spills.
Biden has promised that under his administration, the United States will rejoin the Paris climate accord, which nearly every other country has signed. Trump withdrew the United States.
Ness said he believes that a return to the agreement could accelerate a transition among investors to adopt "environmental, social and corporate governance" standards that essentially guide companies in making socially conscious business decisions.
The trend has already made it difficult for small independent oil producers in the Bakken to access financing, Ness said.
"It takes substantial amounts of money to begin to drill wells and complete wells," he said. "That money all comes as a form of financing and loans."
Biden also could wade into the dispute over the Dakota Access Pipeline, which is undergoing a lengthy environmental review and is the subject of ongoing litigation. He has not spoken publicly about the pipeline, but Vice President-elect Kamala Harris signed onto a legal brief earlier this year urging a federal judge to revoke the pipeline's easement.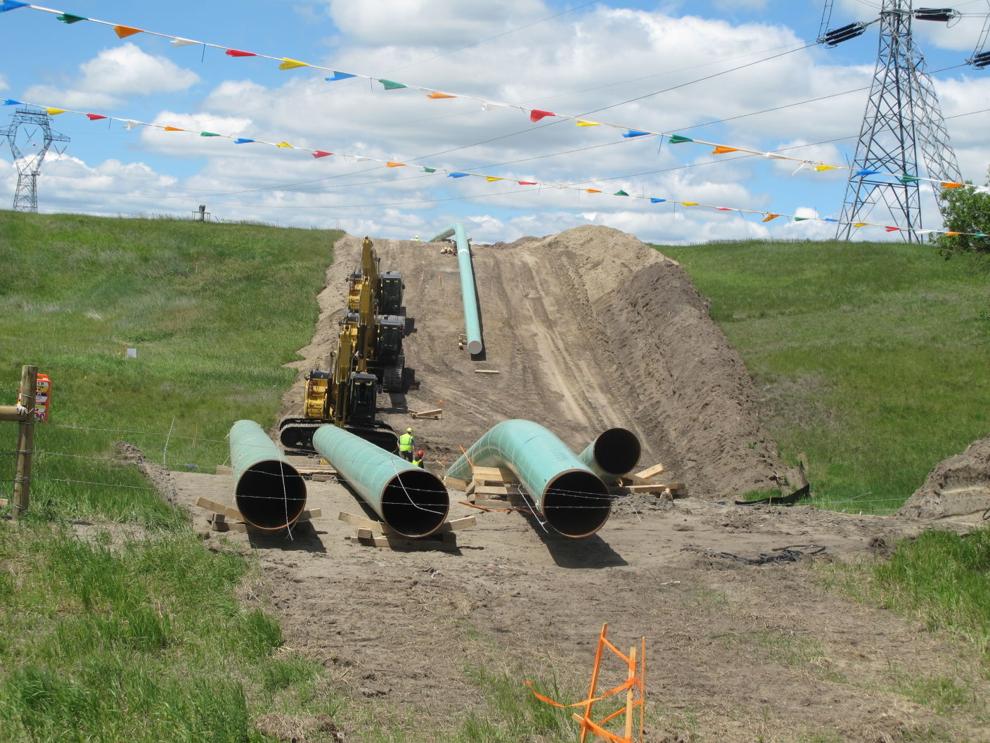 The U.S. Army Corps of Engineers under the Obama administration put the brakes on the permitting process in 2016 by ordering more environmental study. Then Trump, immediately upon taking office, issued a memorandum pushing the Corps to approve the easement, which it did the following month.
Coal and wind
A coal leader said "it's hard to judge" what a Biden presidency will mean for the industry that employs about 14,000 people across several counties northwest of Bismarck.
The Democrat's career in the Senate spanned four decades until 2009 when he became vice president under Obama. During Biden's time in the Senate, he understood that the Democratic party had "a historically strong relationship with the coal industry," said Jason Bohrer, president and CEO of the Lignite Energy Council.
"When you look at the pool of applicants or potential appointees under the Biden administration, if anything it has been pushed further to the left than under Obama," he said. "That's probably why you'll see a lot of the people in the coal industry who are worried about the future, simply because even if you're comfortable with Joe Biden, you're uncertain about the administration that comes with him."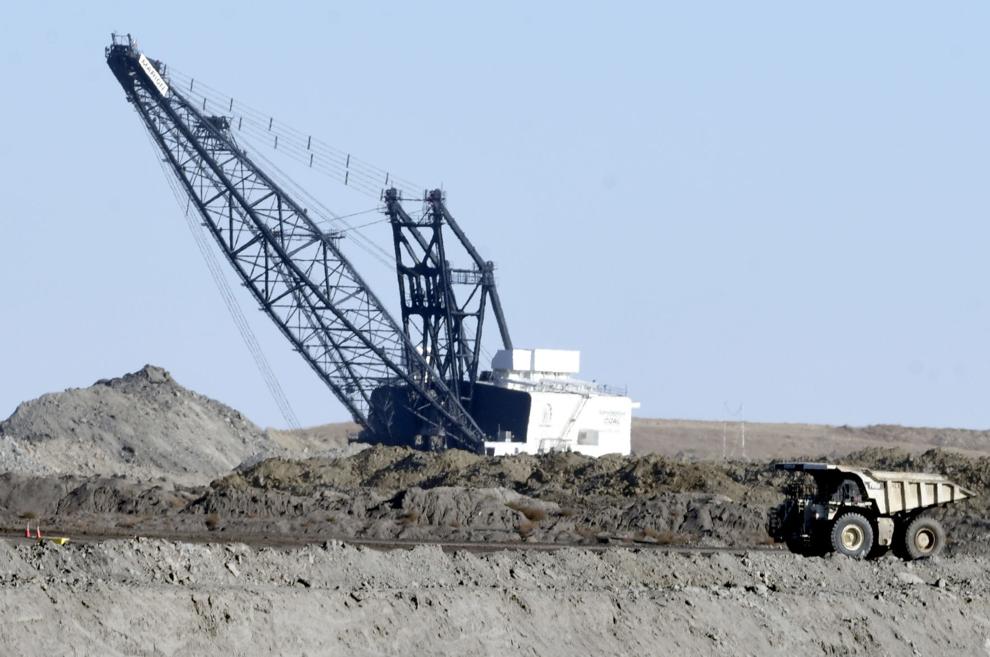 North Dakota fought Obama's crowning climate policy, the Clean Power plan, which sought to curb the state's emissions 45% by 2030. The lignite coal industry feared the regulation would shutter numerous power plants. The Trump administration ultimately replaced it with a less-stringent rule.
Bohrer anticipates more policies along the lines of the Clean Power Plan could surface under Biden.
Coal still dominates North Dakota's power sector, with 63% of the electricity generated in the state in 2019 coming from coal-fired power plants. But a few of the facilities have either closed already or are slated to in the coming years.
Wind power, meanwhile, has boomed under both Obama and Trump. It made up 27% of the state's electric generation mix last year.
"If those business opportunities expand in the future, it won't be just because of the types of policies that President-elect Biden will advocate for," said Jeff Danielson, central states director for the American Wind Energy Association. "It will also be because state leaders in North Dakota see wind investment and business opportunities as a benefit for North Dakotans."
As wind farms have come online in North Dakota, developers have encountered local opposition in some areas, particularly in the state's coal country where counties have enacted moratoriums targeting wind power.
Developers sometimes hear back from regional grid operators that their projects would require substantial transmission improvements. One recently proposed wind farm in Ward and McLean counties, for example, would have prompted $500 million in upgrades.
Danielson said his organization hopes to see Biden "work hand in hand with the states" on transmission. 
"Connecting clean energy economies throughout the Midwest is going to be very important," he said. "No state can do it alone, but every state and every region can benefit if you find a way to work together."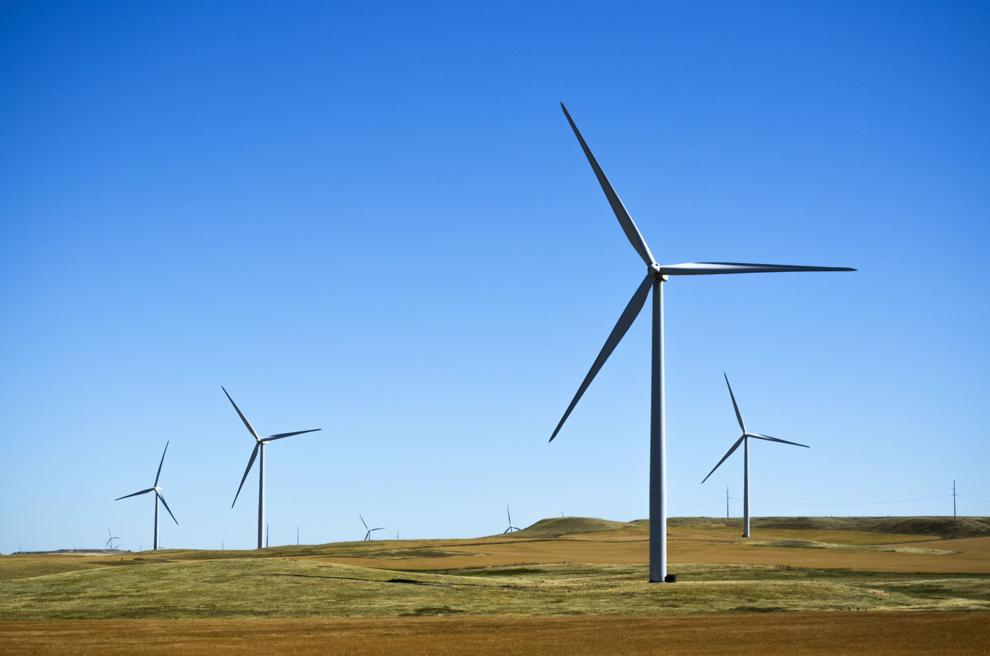 The president-elect has signaled that he wants to see significant investment in clean energy research and technology. Danielson said one of the most important parts of Biden's energy plan is a recognition that "clean" can apply to all types of generation.
Biden has detailed his climate plan on his campaign website, and it indicates that he wants to accelerate the development of technologies that would capture carbon emissions from coal-fired power plants for storage underground.
North Dakota's coal industry has embraced that concept for years, with several projects underway to develop systems at coal and ethanol plants.
A common refrain among coal supporters in North Dakota is that the industry must prepare to exist in a "carbon-constrained world." To that end, state regulators have poured millions of dollars into carbon capture research in an effort to see the technology come to fruition in North Dakota.
"I hope the incoming administration doesn't look at North Dakota and say, 'Look at that red state with coal and oil, they must not have anything to tell us on climate objectives,'" Bohrer said. "We as a state have created the infrastructure that can get us there."