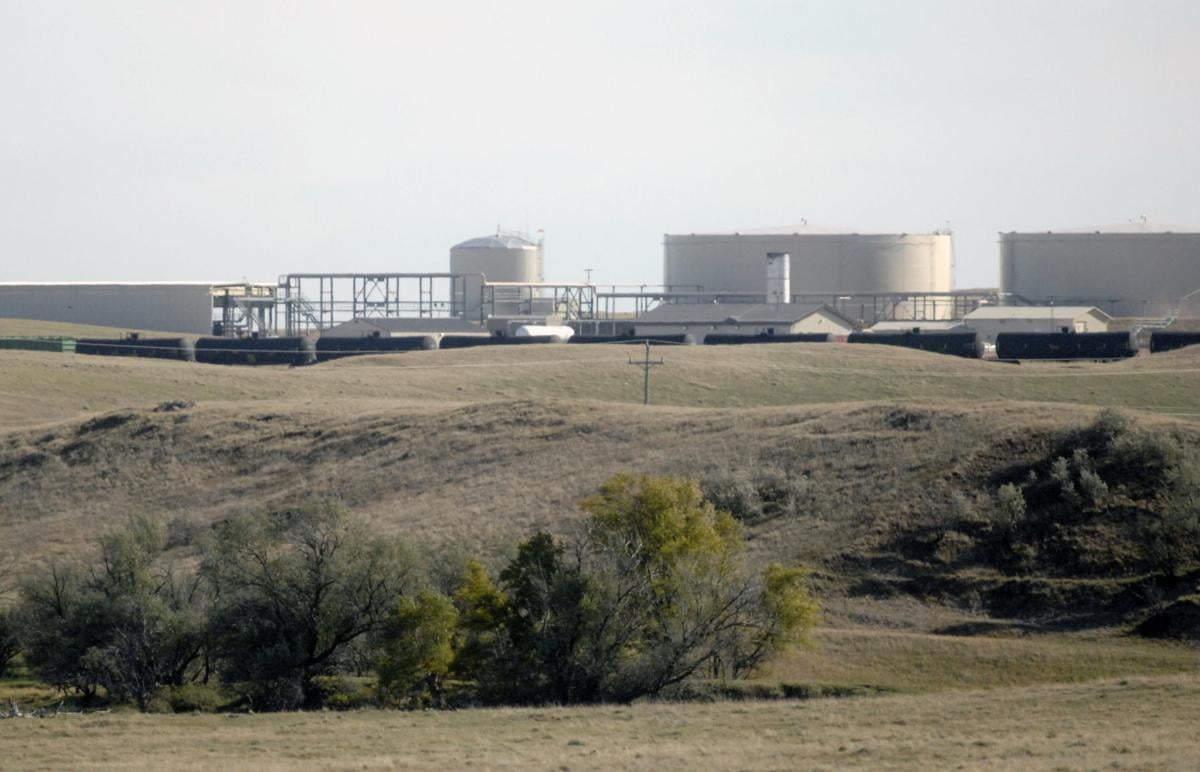 A new pipeline system proposed by Andeavor Logistics would transport growing volumes of natural gas liquids from the core of the Bakken to a rail terminal west of Belfield.
The company, formerly known as Tesoro Logistics, has applied to the North Dakota Public Service Commission to construct 44 miles of new pipeline in McKenzie, Billings and Stark counties.
The project would transport mixed natural gas liquids from the Watford City area to an Andeavor gas processing plant near Belfield, where the liquids would be separated into products such as ethane, propane, butane and natural gasoline.
The products would then be transported by pipeline to the Andeavor Fryburg Rail Terminal and loaded onto rail cars.
North Dakota produces more than 400,000 barrels of natural gas liquids per day, according to estimates from Justin Kringstad, director of the North Dakota Pipeline Authority.
Kringstad projects that natural gas liquids production will more than double by the 2030s, ranging from 800,000 to 1 million barrels per day.
"Our goal here is to provide an outlet for the natural gas liquids to get to market," said Destin Singleton, a spokeswoman for Andeavor.
The project involves the construction of three pipeline segments that total 44 miles plus the conversion of 42 miles of the Andeavor BakkenLink crude oil pipeline into natural gas liquids service. The project would collect natural gas liquids from the Oasis Wild Basin natural gas processing plant that's being expanded near Watford City.
The pipeline initially would transport 15,000 barrels per day and could be expanded to 34,000 barrels per day.
The entire project, which includes some modifications to the Belfield gas plant, the rail terminal and pipeline connections, is estimated to cost from $140 million to $150 million, according to Andeavor.
A company news release said partial operations are projected to begin in late 2018 with full operations starting in early 2019.
Developing natural gas liquids infrastructure is part of the solution to reducing flaring in North Dakota, according to Kringstad, who said additional investments also are needed in gathering pipelines and processing plants, he said.
The Public Service Commission has not scheduled a hearing on Andeavor's proposal.
Meanwhile, Oneok has proposed the 900-mile Elk Creek Pipeline to transport natural gas liquids from the Bakken to Kansas. That project originates in Sidney, Mont., but will connect to existing pipelines in northwest North Dakota.
Oneok has applied to the Public Service Commission to convert an existing 45-mile natural gas gathering pipeline into a natural gas liquids pipeline in McKenzie and Williams counties.
The Public Service Commission has scheduled a public hearing at 9 a.m. March 6 at the Ernie French Center in Williston to take input on that project.