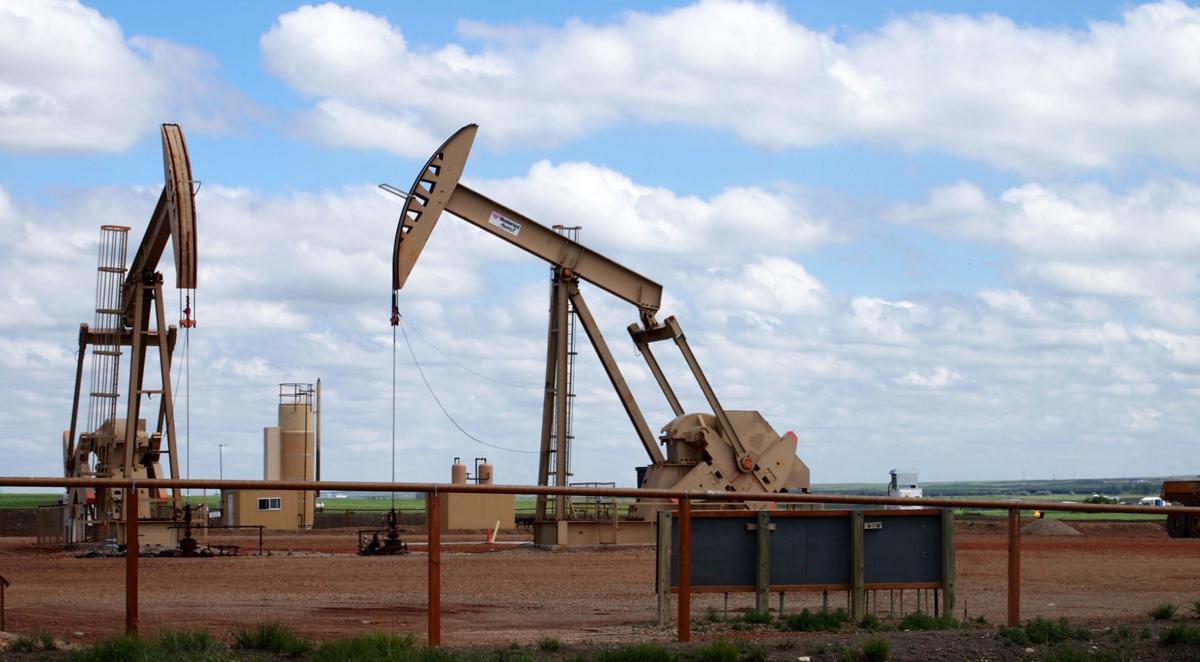 North Dakota oil production exceeded expectations in April and natural gas production hit an all-time high as operators focus on the core area of the Bakken.
Oil production increased 2.4 percent in April to an average of 1.05 million barrels per day, the Department of Mineral Resources reported Tuesday.
"I think that was more than many of us expected," Director Lynn Helms said.
Meanwhile, natural gas production jumped 6 percent to more than 1.8 billion cubic feet per day that month, setting a new record based on preliminary figures.
Helms attributed the large increase in natural gas production to oil companies focusing efforts on the most prolific areas of the Bakken — primarily in McKenzie and Dunn counties — where wells produce more gas along with oil.
North Dakota had 56 drilling rigs operating Tuesday, an increase of six from last month.
In recent years, the state saw a high of 218 drilling rigs in May 2012. The rig count has been slowly climbing since hitting a low of 27 in May 2016, but Helms said he believes a rig count around 55 is likely the peak for 2017.
"Oil prices just don't support adding drilling rigs," Helms said.
The Dakota Access Pipeline, which began commercial service on June 1, is projected to increase the price for North Dakota crude oil by reducing transportation costs.
But so far, it has not had an effect on the price, according to Helms, who quoted a price for North Dakota sweet crude of $35.50 a barrel on Tuesday from Flint Hills Resources.
Justin Kringstad, director of the North Dakota Pipeline Authority, said he expects it may take six to 12 months before the market adjusts to Dakota Access.
"It's going to take awhile for the market to adjust and for everything to realign," Kringstad said.
North Dakota continues to see a shortage of workers in the Bakken, particularly for hydraulic fracturing crews, Helms said.
The number of wells that have been drilled but are waiting on fracking crews increased by 141 in April to 830, in part due to the lack of workers.
"They're really struggling to hire qualified people," said Helms, adding that most qualified workers took jobs in Oklahoma or Texas when activity ramped up those regions.
McKenzie County Economic Development is hosting a job fair Wednesday to help companies fill open positions.
Despite the increase in natural gas production, companies kept the flaring percentage unchanged in April at 10.4 percent, Helms said.
However, flaring was about 15 percent on the Fort Berthold Indian Reservation. Helms said he's concerned about delays in getting federal permits to build pipelines on trust lands, which make capturing the gas difficult in that area.
"We're going to struggle with gas capture on trust lands on Fort Berthold," Helms said. "We really need to do something to correct that problem."
Seventy percent of oil was transported by pipeline in April, up from 58 percent in March.
Kringstad said the shift was due to routine maintenance at the Tesoro refinery in Mandan, which prompted more barrels to be transported by pipeline.
Be the first to know
Get local news delivered to your inbox!