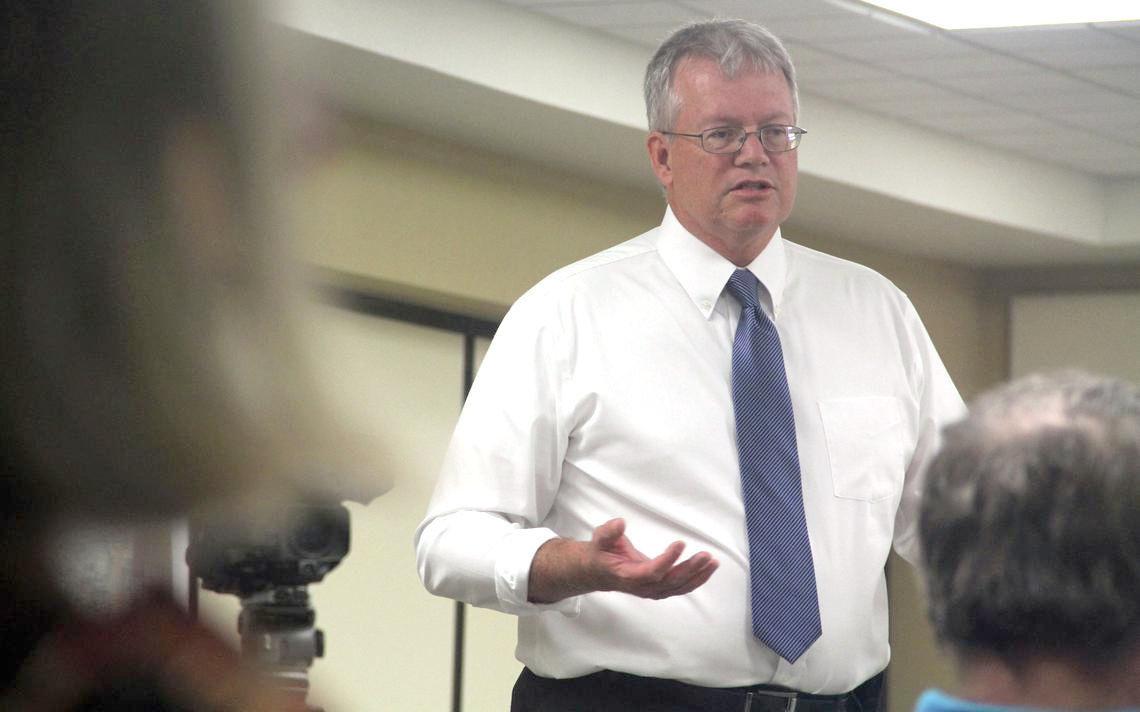 North Dakota's top environmental regulator has instructed staff to review open spill cases to make sure they include updated information after his agency faced criticism for its reporting of a large gas plant incident.
The effort was initiated after state Department of Environmental Quality Director Dave Glatt acknowledged this month that a 2015 natural gas liquid spill was much larger than initial reports suggested. With Gov. Doug Burgum's backing, Glatt said last week he was exploring ways to improve transparency.
But first, Glatt said his staff are combing through records to "make sure that nothing fell through the cracks."
"I turned back to the staff and said, 'Make sure that all the open files are updated,'" Glatt said Friday. "Sometimes those things have a tendency to slip a little bit when they're busy out there doing the site work."
Open cases include new investigations and post-cleanup monitoring. The DEQ identified 821 open spill cases dating back to 2014 in a spreadsheet provided to Forum News Service Friday morning, and an initial review showed some reports appeared to lack up-to-date details.
In 2015, Whiting Oil and Gas Corp. reported three barrels, or 126 gallons, of oil spilled at a McKenzie County well site. The company later told state officials that they "discovered the volume is greater than they initially thought" but didn't have an estimate at the time. The report hasn't been updated to include the volume of the spill.
Meanwhile, Oneok Rockies Midstream reported in 2015 that a gallon of natural gas liquids spilled at a compressor station in McKenzie County, but a state inspector concluded Tuesday that the "spill is larger than first reported." The report doesn't specify an updated size, but it notes that the site was given a "no further action" status by the DEQ's groundwater protection program.
A Whiting spokeswoman said the company initially reported the oil spill but later found out another company was responsible. She wasn't sure how large it was but characterized it as "large."
A Oneok spokesperson didn't immediately respond to an email Friday.
Glatt said his agency is more concerned with making sure a spill is cleaned up rather than pinning down its size. Regulators "for the most part" rely on companies to provide information on the size of a spill, he said.
"If we can get that number, definitely we'll take it because it is helpful in some cases," Glatt said.
The DEQ's spill reporting has been under scrutiny since an environmental blog reported on a 2015 Oneok gas plant spill that was initially listed at 10 gallons with an "unknown volume" saturating the ground around the pipe with natural gas condensate. Glatt said last week more than 240,000 gallons have been recovered, and he may have more information on that spill next week.
Glatt said they're looking at ways to make it easier for the public to search for information about spills online. However, he said regulators may never be able to estimate the size of a spill in some cases.
State officials began posting spill reports online and issuing press releases about more significant incidents after facing criticism for being slow to disclose a massive 2013 oil spill near Tioga.
Be the first to know
Get local news delivered to your inbox!