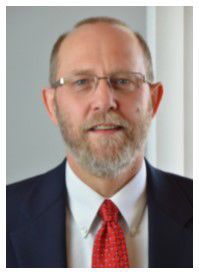 Congregations in the Western North Dakota Synod of the Evangelical Lutheran Church of America include people on all fronts of the dispute over the Dakota Access Pipeline: Native Americans, farmers and ranchers in the area near the protest camps, people who work on the Standing Rock reservation and law enforcement officers.
So when ELCA's presiding bishop, the Rev. Elizabeth A. Eaton, released a statement saying the ELCA supports Standing Rock in the dispute, Western North Dakota Synod Bishop Mark Narum felt it necessary to write a letter to let members know that he doesn't see the situation as one in which to take sides. Instead, he said,the churches in the area should continue to pray for everyone involved.
"We need to be praying for peace among everyone and for wisdom to find a resolution to this," said Narum, who has made several trips to the protest camps and is encouraged by the people in prayer at the historic gathering.
Eaton also came to North Dakota and visited the area with local church officials, and Narum said he feels they helped her get a good perspective on what is going on.
Eaton's Nov. 14 statement touched on the complexities of the situation "in which all sides make reasoned arguments for their reality." The statement reiterates the church's stance against the "doctrine of discovery," in which indigenous lands once were considered unoccupied if the occupants were not Christians. She pledged to listen to tribal leaders and respect their wisdom.
"Acknowledging the complexity of this issue and the limitations sin places on human decisions, I believe that we are called as a church to support the Standing Rock Sioux Tribe: to stand with the tribe as they seek justice, to encourage our congregations to pray for them and to offer material support and to examine the racism inherent in our system that contributes to the current crisis," her statement said.
Narum said he agrees with many parts of Eaton's statement. He, too, speaks against the doctrine of discovery and against racism. But, he said his position representing about 60,000 members of 170 ELCA churches in North Dakota from about N.D. Highway 3 west gives him a different perspective.
"The presiding bishop speaks for a national audience," Narum said. "I completely respect her and her calling. But I also represent people who are closer to the ground who are watching this.
"As I have talked with people in our congregations, many of them, from the beginning, were sympathetic with the prayerful gathering that started at Standing Rock. And my sense is there is still sympathy for the prayerful gatherings," he said.
The less "prayerful" actions of some people involved in the protests has made the situation more difficult for him — and many others — to simply take a side, he said. So, his resolution is to ask his congregations to continue to pray. He has written several statements about the protests, and they all include that conclusion.
"For me, it's about prayer. I truly believe that if we're going to come to a resolution, it is going to be through prayer," he said.
In one of his earlier statements, Narum encouraged members of his congregations to sit down with people different from them, whether the difference is racial, socioeconomic, point of view or something else. He still believes that will help and repair relationships, especially in light of some of the racist rhetoric that has arisen from the situation.
"We have to stand against that, and we have to work to build relationships with these other human beings who are also beloved of God," he said.
"I truly believe that if we're going to come to a resolution, it is going to be through prayer."

Mark Narum, bishop of the Western North Dakota Synod of the Evangelical Lutheran Church of America
Be the first to know
Get local news delivered to your inbox!