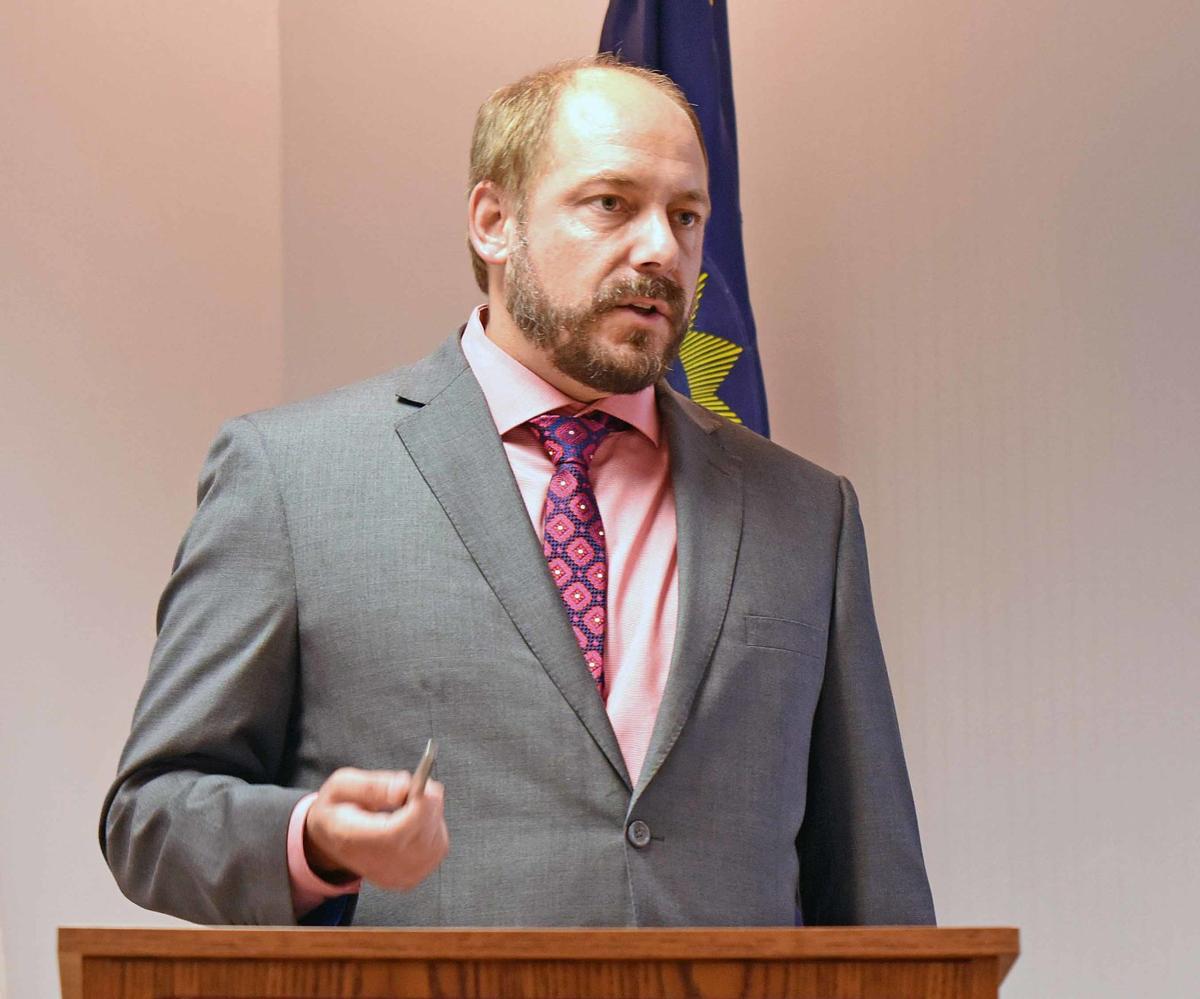 A landowners group on Monday sued the state over a new law related to compensation for the use of cavities in underground rock formations, calling it "a taking of the inalienable rights of North Dakota landowners."
The Legislature this spring passed Senate Bill 2344, which sought to clarify issues surrounding "pore space." The space — cavities in rock or soil — can be used to inject saltwater from oil and gas production or for enhanced oil recovery, a process that involves pumping carbon dioxide into old oilfields to extract more crude.
Under the law, which takes effect Thursday, some landowners cannot be compensated for their pore space when it is used for saltwater disposal or enhanced oil recovery, unless they have an existing contract, according to the lawsuit. Furthermore, landowners adjacent to a disposal well cannot make a claim that saltwater has migrated into their pore space.
The Northwest Landowners Association in its lawsuit filed Monday says the law "strips landowners of their right to possess and use the pore space within their lands and allows the State of North Dakota to directly redistribute that right to others without the consent of or compensation to the landowners."
The association filed the suit in Bottineau County in the Northeast Judicial District, naming the state, Industrial Commission, Board of University and School Lands, the governor and the attorney general as defendants. The group is asking the court to overturn the law, claiming it violates the federal and state constitutions on due process and equal protection grounds, among others.
"The sad part of this for me is that I don't believe any of this was necessary," association board chairman Troy Coons said Monday. "This was an egregious and bald-faced taking that did not have to happen in this fashion."
He said compensation for use of pore space could have been settled through private contracts, or lawmakers could have commissioned a study on the issue or split it up among several bills to consider separately.
The state's oil industry argued for the law during the legislative session, saying it was needed following a 2017 state Supreme Court decision that resulted in uncertainty surrounding mineral development.
In the case, Mosser v. Denbury Resources, the court ruled that "a mineral developer may be liable to a surface owner for saltwater disposal into pore space."
The North Dakota Petroleum Council said during the session that the ruling could prompt landowners adjacent to a disposal well to make claims seeking payment because injected saltwater could migrate into their property.
"SB 2344 garnered a wide array of support from landowners, communities and others who saw this as a chance to clarify existing law and reduce further lawsuits to ensure mineral development can continue in the Bakken and make it possible to utilize carbon dioxide for enhanced oil recovery in our mature oil fields," Petroleum Council President Ron Ness said in a statement Monday.
A spokeswoman for North Dakota Attorney General Wayne Stenehjem said his office is reviewing the complaint. 
A spokesman for Gov. Doug Burgum said the governor does not comment on pending litigation. Burgum, however, did express his support for the measure when he signed the bill into law in April.
At the time, Burgum said the bill was vetted by numerous subcommittees, went through lengthy hearings and was amended to address some concerns, including that it might affect existing contracts.
"With the clarifying amendments, we're confident that the bill protects landowners and preserves their compensation opportunities," he said in April.
But in its complaint filed Monday, the landowners group spells out problems the law has created for five families.
Ed and Michelle Farrell, for one, have a disposal well on their land in Bottineau County and agreements that allow an operator to dispose of saltwater there.
"Now the companies have started bringing in water from all over the field in that area," said Derrick Braaten, an attorney representing the landowners association.
Their agreements with the operator allowing for that expire in December. Braaten said there's nothing stopping the operator after that point from continuing to dispose of saltwater from oil wells across the field.
"Unless you are a landowner who thought to make sure your contract never expires, there's going to be situations like the one in the complaint where landowners have contracts that are going to expire at some point and leave them in a lurch," he said.
Be the first to know
Get local news delivered to your inbox!