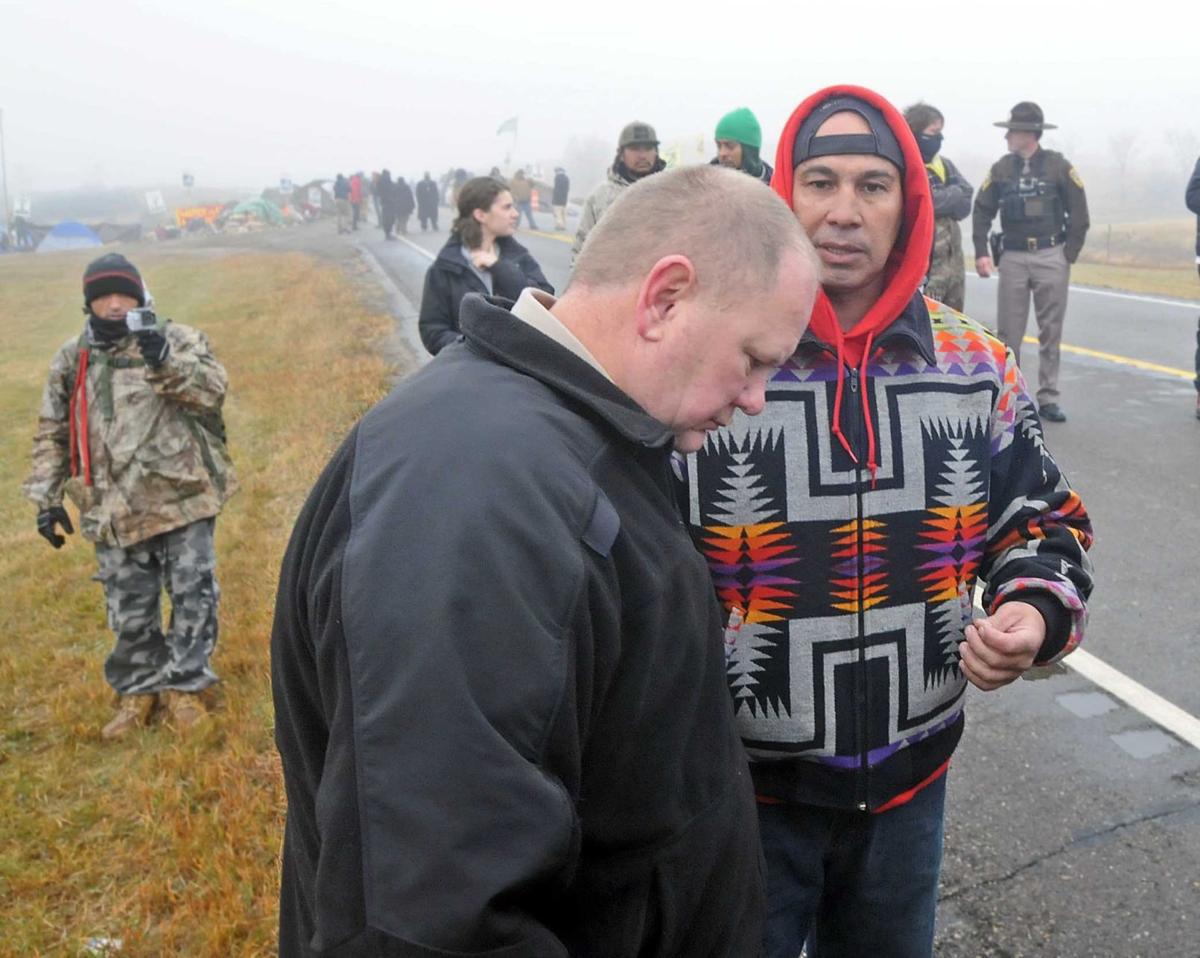 A National Lawyers Guild group has filed a class action lawsuit against Morton County Sheriff Kyle Kirchmeier, Morton County and other law enforcement agencies for bringing excessive force against Dakota Access Pipeline protesters earlier this month.
The Water Protector Legal Collective filed suit Monday in U.S. District Court in Bismarck seeking an immediate injunction to prevent Kirchmeier and other agencies from using impact munitions, such as rubber bullets, lead-filled beanbags, water and sound cannons, directed energy devices, water hoses, explosive tear gas grenades and other chemical agents against the protesters.
The group wants the injunction while the court decides whether to issue a temporary restraining order against police, arguing the police actions and munitions fall outside legal parameters.
The complaint lists nine individuals who were injured Nov. 20, when protesters and police clashed at the barricaded Backwater Bridge near the protest encampment and says they sustained facial burns, broken bones, genital injury, lost consciousness, wounds and that one may be blind from impact to her eye.
"The civil rights violations that night were deliberate and punitive," said attorney Rachel Lederman. "Illegal use of force against the water protectors has been escalating. It is only a matter of luck that no one has been killed. This must stop."
Kirchmeier said he hadn't been served notice of the lawsuit, but the impact munitions described in the lawsuit are used for the protection of the officers.
"When we're put in the position of protected areas being overrun by numbers of people, these are lawful tools to quell the advancement. These are standing orders. When decisions have to be made by the field commander, he has the necessary authority to make the call," the sheriff said.