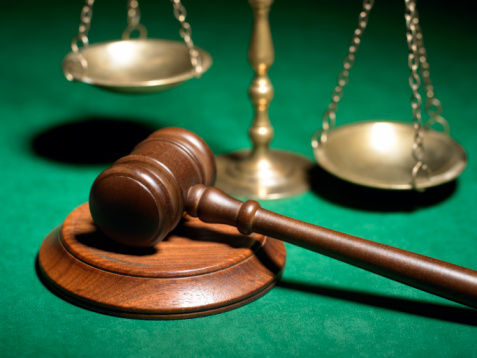 A New Jersey-based company that sells caller ID spoofing services and the state of North Dakota are asking a federal judge to decide the fate of North Dakota's new anti-spoofing law.
Attorneys for both sides have filed motions in U.S. District Court asking the judge to decide the case based on their arguments, rather than on a trial.
The decision will fall to new U.S. District Judge Dan Traynor, who took the bench in January, replacing Judge Daniel Hovland, who has moved into semiretirement. Traynor took over the case from Hovland in early February.
Spoofing involves altering or disguising the phone number that shows up on the caller ID of the person being called. The North Dakota Legislature in 2019 unanimously passed a law making it a crime to "transmit misleading or inaccurate caller identification information with the intent to defraud or cause harm." It also outlaws using a telephone number the caller does not own or have the consent to use.
Violations carry a maximum punishment of a year in jail and a $3,000 fine. A provision in the law also allows spoofing victims to file a civil lawsuit for up to $10,000 in damages per violation.
The law took effect in August. SpoofCard LLC and CEO Amanda Pietrocola sued in December, arguing that the state law is preempted by federal law that allows caller ID spoofing unless the call is nefarious in nature.
The technique has many legitimate uses, SpoofCard attorney Seth Thompson wrote in his motion asking Traynor to declare North Dakota's law unconstitutional and thus invalid. One example he offers is a doctor or a journalist making a work-related call from a personal phone and wanting to protect their private number.
"Many of the legitimate uses of Caller ID spoofing … are criminalized by the Anti-Spoofing Act on both intrastate and interstate telephone calls," Thompson wrote.
Spoofing also is used by scam artists and questionable telemarketers. Attorney General Wayne Stenehjem has said robocalls and spoof calls are his office's top consumer complaint.
North Dakota Deputy Solicitor General James Nicolai has filed a motion asking Traynor to rule in the state's favor.
"North Dakota's Anti-Spoofing Act is targeted solely at spoofing activity that is done with the intent to defraud, that is, to take something of value from the recipient of a spoofing call," Nicolai wrote.
Each side recently filed a lengthy argument asking Traynor to reject the other side's position. Court documents don't indicate a timeline for the judge's decision.