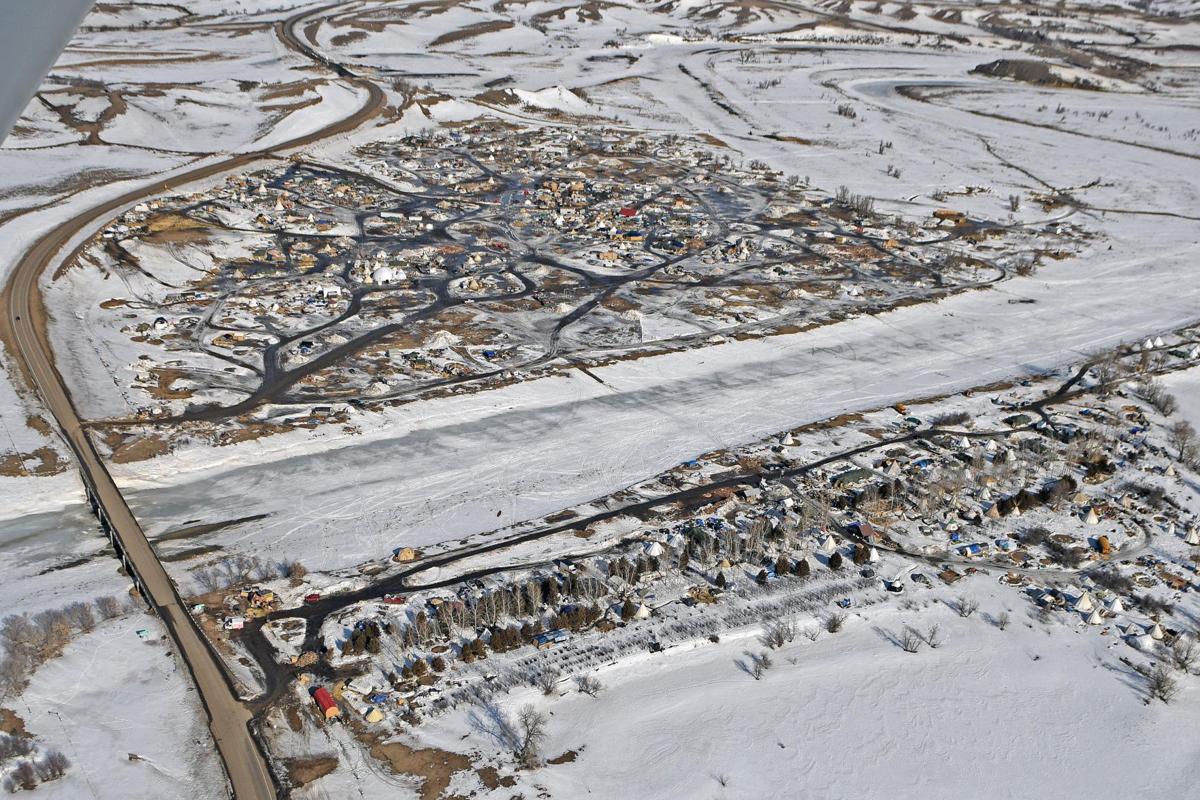 After five months of closure, N.D. Highway 1806 from Fort Rice to Cannon Ball will reopen at noon Friday to general traffic.
Pilot cars will escort vehicles through the stretch, and drivers should expect 30-minute delays, according to a statement by the state's Joint Information Center released Tuesday. The two-way traffic pattern includes crosssing the contested Backwater Bridge. 
"We understand that opening this road is important to facilitate the routine business and commutes that take place along the 1806 corridor. We ask motorists to be patient as we continue this phased approach to fully reopening Highway 1806," Morton County Sheriff Kyle Kirchmeier said Tuesday. 
North Dakota Highway Patrol will determine the speed through the area but it is expected to be the same or close to the same as before the road closure.
The 10-mile detour on Highway 6 has been a source of frustration for those living on the Standing Rock Indian Reservation, who say the road is a lifeline for medical and economic opportunities in Bismarck-Mandan. Tribal members have also blamed the road's closure for reducing business at the reservation's casino.
"It's like it's fallen off a cliff," Tribal CFO Jerome Long Bottom told the Tribune last month of financial hurt to the Prairie Knights Casino. "When the bridge was shut off, the numbers just plummeted."
Casino general manager E.J. Iron Eyes said he is hoping that the bridge reopening will help attract visitors to a Saturday concert. The rock bands RATT & Firehouse will take the casino pavilion stage at 7:30 p.m. 
"Getting the road open any time is going to help," he said.
Rob Keller, a spokesman for Morton County, said the escort was decided upon as the best method to ensure both continuity of commerce and fast law enforcement response.
He said, by allowing travel to resume, it ensures people are able to get to the casino or reopens the route to those who commute between Bismarck and Fort Yates. He said it is also important to farmers during spring planting, as parts of the alternative route, like Highway 6, are closed to overweight vehicles during spring load restrictions.
Keller also said, with a few protesters still left in the area, law enforcement is maintaining their ability to respond quickly. As construction of the pipeline nears completion, he said officers are aware this site could be another "flashpoint."
"That's something we can't dismiss," he said.
The road and bridge have been closed since late October, when Dakota Access Pipeline protesters set fire to multiple vehicles during a day-long clash with police over a northern "front line" protest camp. It was also the site of a major confrontation in November, when police sprayed protesters with water hoses. 
Structural repairs to the bridge were completed Feb. 13, but officials said they kept the road closed due to concerns about continued protests and, later, to allow trucks to carry debris removed from the protest camps. 
All camps on U.S. Army Corps of Engineers land were declared clean as of Friday.
Be the first to know
Get local news delivered to your inbox!