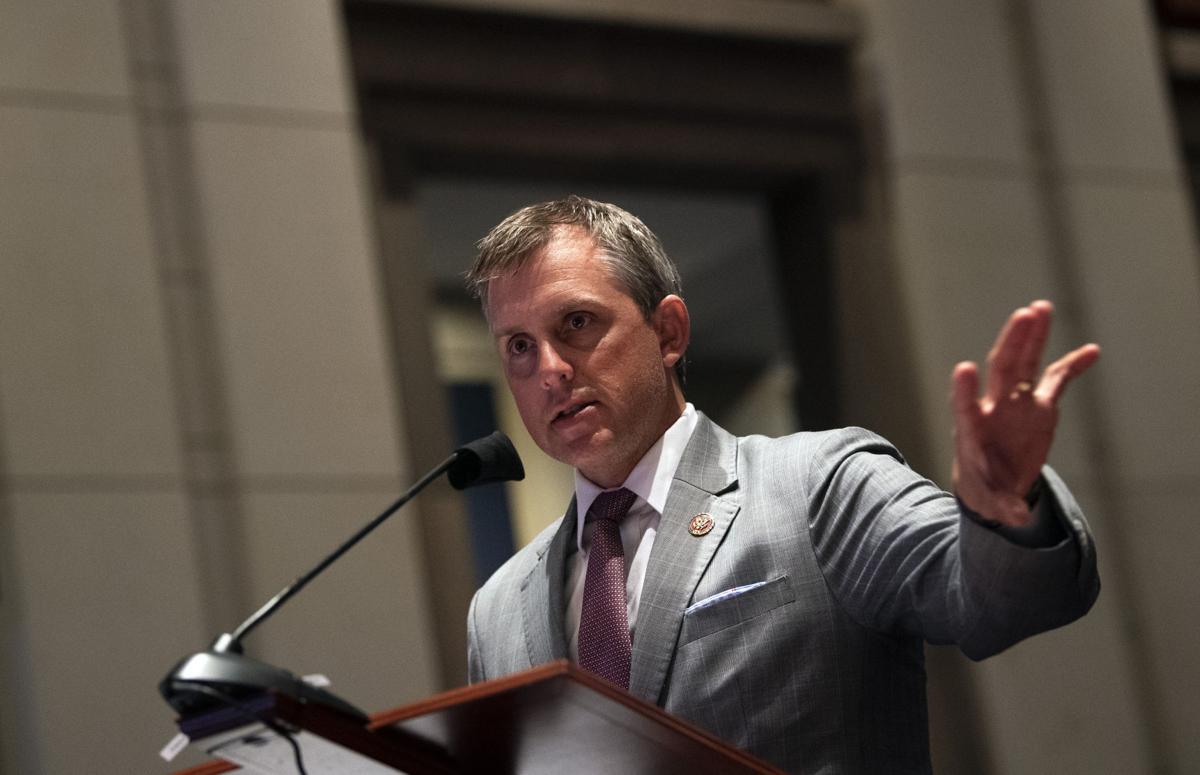 North Dakota's lone congressman hopes a House panel to probe the deadly Jan. 6 riot at the U.S. Capitol will be free of partisan divisiveness.
House Minority Leader Kevin McCarthy, R-Calif., on Monday announced U.S. Rep. Kelly Armstrong, R-N.D., as one of five Republicans he's tapped for a House select committee to investigate the siege on the U.S. Capitol when Congress was certifying the 2020 presidential election in favor of Democrat Joe Biden.
Five people died in connection with the attack that occurred following a rally hosted by outgoing Republican President Donald Trump -- who some people accuse of inciting the attack in which dozens were injured. People disagree over who was responsible.
Armstrong's appointment to the panel is subject to House Speaker Nancy Pelosi's approval.
Armstrong in a statement Tuesday called Jan. 6 "a tragic day," saying "It is clear there was a failure of leadership at multiple levels that resulted in a security breach at the Capitol.
"Americans deserve to know the exact nature of those failures. We need to make sure that law enforcement, staff, members, press, and everyone else who visits Capitol grounds are never placed in that situation ever again," he said. "We need to accomplish this while guaranteeing the Capitol remains open and accessible to the American people.
"The committee's investigation cannot be about politics. Our nation needs to heal, find the truth, and restore confidence in our institutions," he said. "Efforts to score partisan points will do nothing to make the people who work here safer and will further entrench our divisions. I am hopeful that we can conduct a fact-based investigation that ensures the security and accessibility of the People's House."
A spokesman didn't make the congressman available for an interview.
Armstrong, 44, is an attorney and former state senator who was first elected to the House in 2018. He told the Tribune the day after the siege that he was saddened by the attack on the nation's Capitol.
Armstrong, who voted to certify Biden's victory, was in the back of the House chamber balcony with other members when rioters began to break into the chamber as Congress was counting votes of the Electoral College. He evacuated and sheltered with other people for a couple hours before he was able to go to his office.
"I think the biggest reason I'm sad is because I think it'll change how we do business at the Capitol forever," he said Jan. 7.
In a meeting with the Tribune editorial board in early July, Armstrong said, "Anybody who wants to say that it wasn't an absolute riot and wasn't going that route is not paying attention. That's just not accurate."
He pointed out the 9/11 Commission being established a year after the 2001 terrorist attacks "because the rawness needed to go away to do the actual work."
"That town is incapable of doing a true bipartisan commission on Jan. 6 right now. That is the truth," he said of Washington, D.C., on July 9.
At the time, he was critical of the panel and its Democratic chairman, saying the committee "is not going to get to where we need to go."
He expressed concerns Democrats are "going to weaponize it the same way in which they weaponized (the House Judiciary Committee)" in the 2019 impeachment inquiry into Trump.
Armstrong had a front-row seat to those proceedings as a member of that committee. He opposed the impeachment process as a "political drive-by."