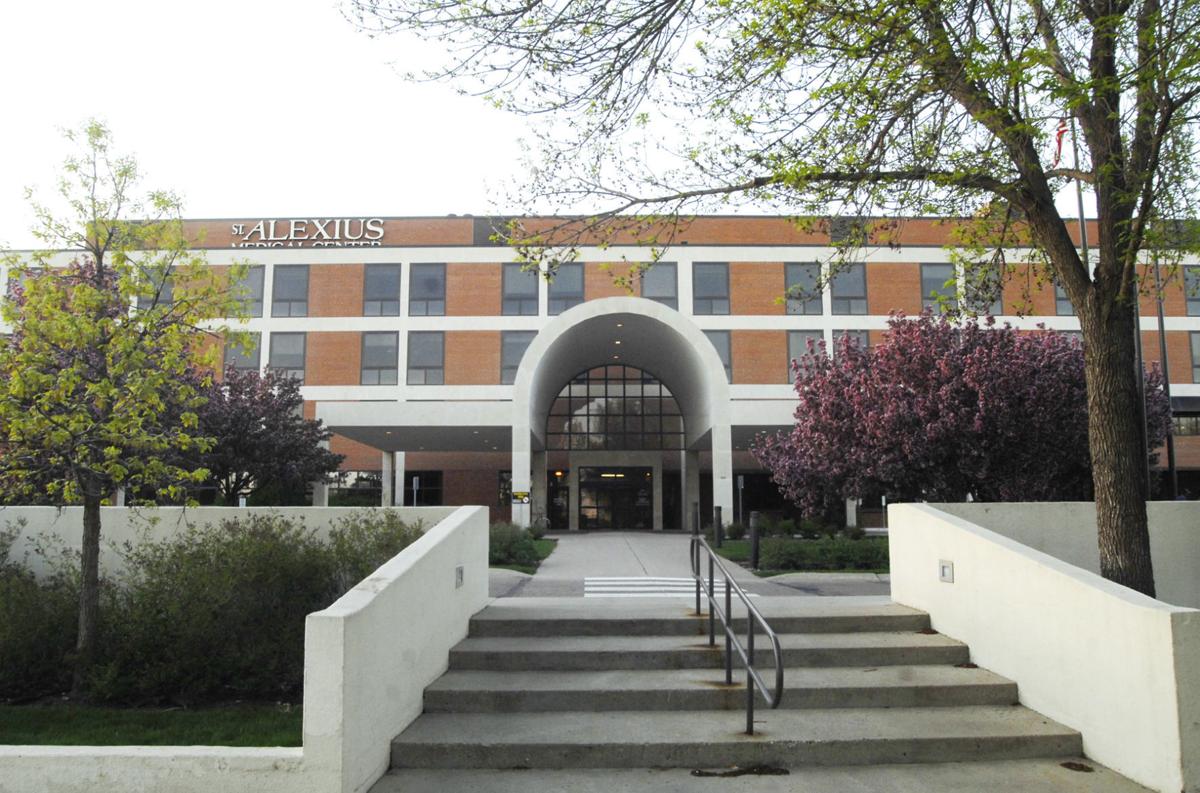 Projections from University of Washington researchers suggest that North Dakota is well-positioned with hospital beds to accommodate coronavirus patients over the next four months.
Despite the availability of beds, the model indicates that 171 residents will die over the four-month time period from COVID-19, the disease caused by the virus.
The research from the school's Institute for Health Metrics and Evaluation predicts that the peak demand on hospital resources in North Dakota will fall on May 1.
Gov. Doug Burgum said at a press conference Monday that he was familiar with the institute's research and called it "directionally correct" relative to other, less-reliable modeling that various states have used to predict the spread of the virus. But, he said, 171 deaths "is not acceptable to us" and "we do not want to be on that path."
The research indicates that at the peak of the virus's spread, 507 hospital beds will be filled statewide, in addition to 76 beds in intensive care units. The figures, including the number of projected deaths, build in an assumption that North Dakota will impose stricter social distancing measures such as a "stay-at-home" order within the next week, said Dr. Ali Mokdad, one of the researchers.
"All these measures are working, and they should be implemented," he said.
The details of stay-at-home orders vary by state, but they generally require that residents stay at home except for necessary errands such as trips to the grocery store. The orders typically exempt "essential" workers such as power plant or hospital employees from having to stay home.
Burgum has shut down schools, restaurants, bars, entertainment venues, salons and other personal care businesses over the past few weeks. But he has stopped short of issuing even stricter measures such as a stay-at-home order.
Data from places such as Washington, where the virus was first detected in the United States, shows that "mortality is declining and the need for our medical resources is declining" as states impose stricter measures, Mokdad said.
"I would be very surprised that a state would not implement that in the coming week, especially as for many states and many cities, the peak will happen this week or next week," he said.
The institute's research predicts the peak demand on hospital resources for treating patients who contract COVID-19 will fall on April 15 nationally. North Dakota's peak is projected for several weeks later.
The delay for North Dakota is twofold, Mokdad said. Before the United States imposed bans on travelers from some countries, major cities such as Seattle and New York had a greater number of international travelers, particularly from China, where the pandemic began.
"The virus started there earlier," he said.
He added that there is some natural social distancing in North Dakota, given that it is a rural state with residents more spread out than in urban areas.
The institute's research relies on data from a number of sources, including the American Hospital Association, individual states and death rate information from China, Italy, South Korea and the United States.
Burgum said state officials have looked at many different models as they respond to the pandemic.
The institute's figures for the number of total hospital and ICU beds available in North Dakota differ from recent figures state officials have released. While the institute's data shows that North Dakota's capacity is expected to be adequate, it estimates that the state will have just 10 ICU beds to spare when the demand on resources peaks.
"Based on New York and what's going on in other locations, we would want to have a larger margin of error," Burgum said.
Some hospitals in New York are already overwhelmed with high numbers of coronavirus patients and limited beds, ventilators and personal protective equipment.
North Dakota officials are making "surge" plans in case they see a large spike in cases. North Dakota's 55 hospitals have the ability to staff 2,098 hospital beds, and they could boost that number to 2,394, Maj. Gen. Alan Dohrmann of the North Dakota National Guard said at a recent press conference.
The state also is considering converting sites in Bismarck and Fargo into makeshift hospitals, if necessary. Officials are eyeing Bismarck State College as one of the potential locations.
Dohrmann said those sites could provide another 4,000 beds.
He said the state has 183 ICU beds, adding that with that amount, "we're in pretty good shape."
Concerned about COVID-19?
Sign up now to get the most recent coronavirus headlines and other important local and national news sent to your email inbox daily.