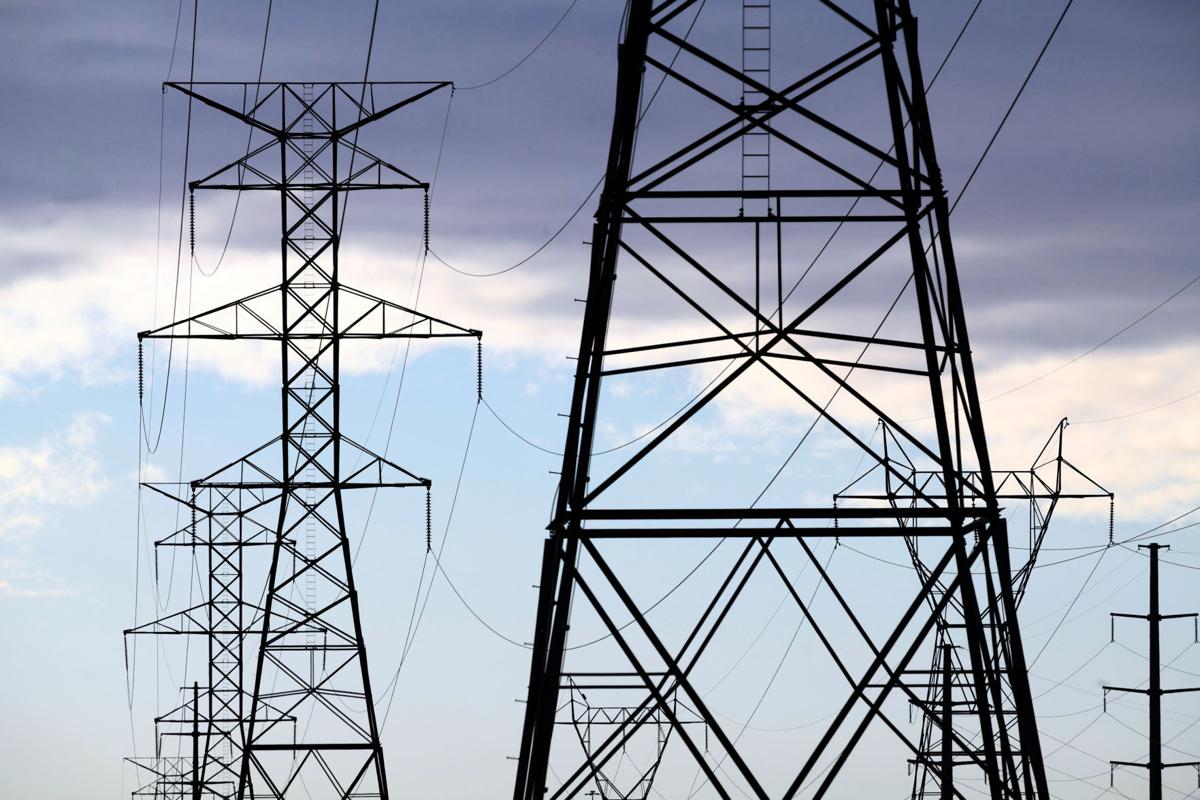 Montana-Dakota Utilities made its case before state regulators Friday as to why it wants to raise electric rates, a proposal opposed by some customers amid the economic downturn brought on by the coronavirus pandemic.
The company seeks a rate increase of $3.35 per month for a household, which adds up to about $40 per year.
"The size of the increase is alarming," said Josh Askvig, state director for AARP North Dakota. "Our members cannot afford another $40 per year."
Many members of AARP, which advocates for people age 50 and older, are on fixed incomes or have lost jobs during the pandemic, he said.
His comments to the North Dakota Public Service Commission followed a hearing regulators held with MDU. The company seeks to increase its transmission cost adjustment rider, which appears as a line item on customers' monthly electric bills and is separate from a general rate case.
MDU wants to recover another $15.5 million, which is a $6.3 million increase over what it collected through the rider last year. The increase is to cover additional costs tied to a drop in transmission-related revenue received through regional grid operators, as well as new transmission projects, including upgrades near Heskett Station in Mandan and at the MDU substation on Sweet Avenue in downtown Bismarck.
Commission Chairman Brian Kroshus said MDU is required to come before the PSC each year to adjust the rider. The rider increases some years and decreases in others. On average, the monthly rate has climbed 14 cents annually over the past five years.
"2020 is certainly an outlier," Kroshus said.
Darcy Neigum, director of electric system operations and planning with MDU, said the utility experienced "a bit of an anomaly this past year" with regard to reduced credits and higher rates through the Southwest Power Pool, a regional transmission organization that operates the power grid across many central states. 
A settlement reached with SPP and other transmission owners last week "will help offset, mitigate some of what we've seen," he said.
Kroshus asked whether MDU could potentially delay part of the rate increase or spread it out over multiple years.
"We have to be cognizant that these are challenging times," he said.
Company representatives indicated that could be possible, though PSC staff cautioned that costs to customers could increase in the long term.
"I realize that it kicks the can down the road, in effect," Kroshus said. "It doesn't mean the cost goes away, but it just bridges what could potentially be a gap between current conditions and better times. It's just food for thought."
Commissioner Randy Christmann said that while he wasn't completely against the idea, he has concerns about pushing the burden onto future customers down the road.
"I think it's only in the most extreme circumstances when we want to shuffle things off until later," he said.
Commissioner Julie Fedorchak asked MDU what efforts it had made to secure federal coronavirus relief aid to help mitigate the situation.
MDU Director of Regulatory Affairs Travis Jacobson said the company looked into a number of programs, but "due to our size, we're not able to qualify for anything specifically."
The company is seeking to implement the new rate on Nov. 1. A delay at the PSC could result in the need to increase rates further, MDU said.
The PSC did not make a decision on the rate increase Friday.
Get Election 2020 & Politics updates in your inbox!
Keep up on the latest in national and local politics as Election 2020 comes into focus.