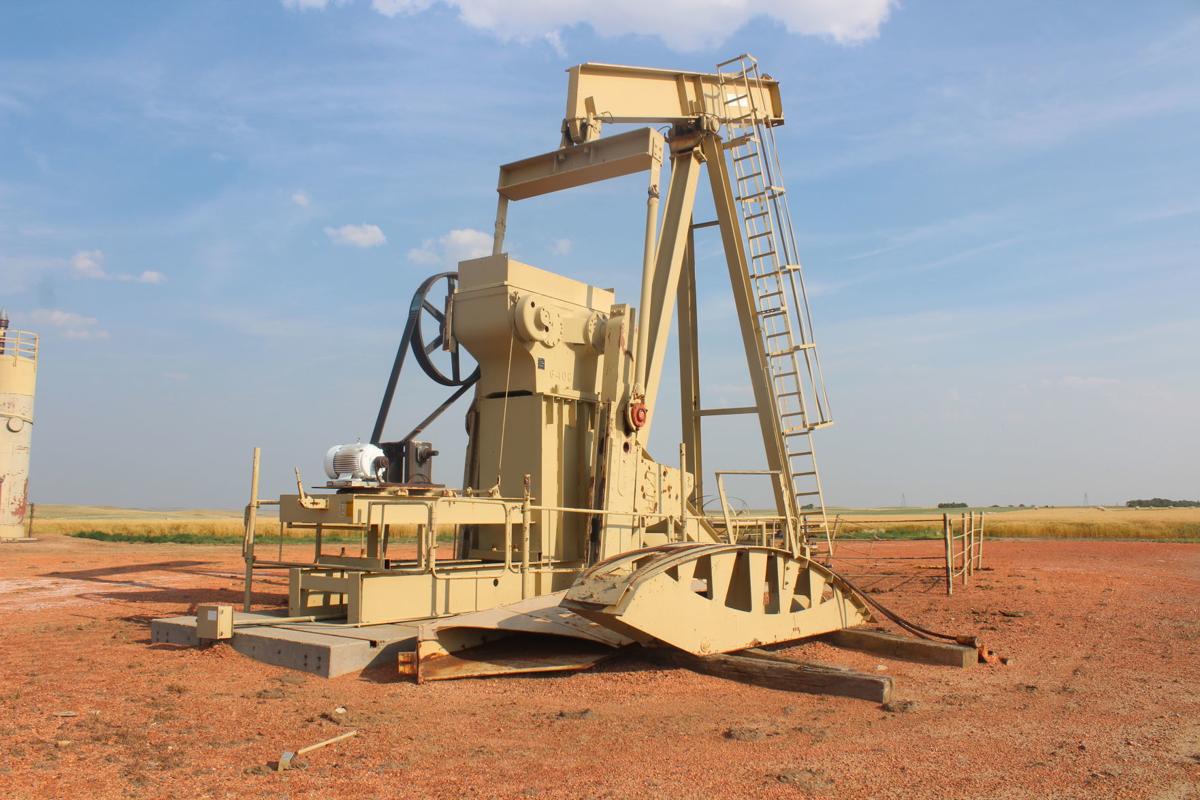 A state regulator estimates that plugging a single oil well in North Dakota will put 27 people to work, an effort that is expected to begin this summer targeting hundreds of abandoned wells and a task on the minds of officials in other oil-rich states.
North Dakota Mineral Resources Director Lynn Helms told a panel of congressional Democrats on Monday that many of the workers likely to be involved in the state's program are either recently unemployed or remain on their employers' payrolls only because their companies have secured funding through the federal Paycheck Protection Program, which is part of the government's coronavirus stimulus package.
Many businesses will run out of those funds in June, but it shouldn't be long before some see more aid. The state has designated $33 million in federal stimulus money to the new program, which officials hope to have running in July.
The workers who will benefit are skilled laborers whose jobs involve tasks such as welding, truck driving, designing and cementing, Helms said. Each well will require about 15 people to facilitate the plugging process and another 12 to handle cleanup work at the site over the course of several days.
"These are very valuable people," Helms said.
It's unknown exactly how many wells the state will plug until regulators hear from their operators at a hearing June 10, but Helms said the state has identified nearly 370 candidates. Wells are considered abandoned when they have not produced any oil for over a year. Operators tend to idle older, less-productive wells when oil prices are low and the sites are no longer economic to run.
Since the oil downturn brought on during the coronavirus pandemic, the idea of plugging abandoned wells has gained traction across North America. The Canadian government is funneling $1.7 billion to three provinces for such work, and it's a hot topic in states with numerous "orphaned" wells, which are often described as abandoned wells without a responsible operator, likely due to a bankruptcy.
Some states are hoping for an infusion of federal dollars to facilitate plugging during the oil downturn. Several panelists discussed the idea Monday during a virtual forum held by Democratic members of a U.S. House subcommittee on energy and mineral resources. 
"A federal program to plug orphaned oil and gas wells has the potential to support these workers and communities while also providing environmental benefits," said Daniel Raimi, a senior research associate at Resources for the Future.
Abandoned wells pose risks to water sources both above and below ground, he said. They can also leak methane, a potent greenhouse gas that contributes to climate change.
Some states with lengthy histories of oil production could have hundreds of thousands of abandoned wells. In North Dakota, where oil production began relatively late in the 1950s, the state has just under 800 abandoned wells.
North Dakota estimates that it costs $150,000 to plug and reclaim a well site, but the costs can vary greatly by state depending on factors such as the depth and terrain of a well. The IOGCC puts the national average at $24,000, which means it would take approximately $1.4 billion to clean up all the wells identified by the group, Raimi said.
An official from New Mexico, the nation's third biggest oil producer behind Texas and North Dakota, said her state already has a program in place that contracts with oilfield service providers to plug 50 wells per year. New federal dollars would allow the program to expand.
"We could begin ramping up those contracts immediately," said Adrienne Sandoval, director of the New Mexico Oil Conservation Division.
Raimi said he's confident the oil industry could quickly begin plugging wells if federal funding were made available, but it could take time for some states to develop and staff their programs. Sandoval asked lawmakers to ensure that if any money comes to states, a portion could be used to cover those administrative expenses.
The IOGCC already has a partnership with the U.S. Department of Energy, and Helms said the commission is suggesting the agency start a three-year grant program that funnels money to states based on their number of orphaned wells or oil production. Gov. Doug Burgum chairs the group.
Sara Kendall, program director for the Western Organization of Resource Councils, told lawmakers that federal efforts to address the abandoned well problem should give special consideration to wells on federal and tribal land. She said bonding requirements also need to be strengthened on wells so that adequate funding is available for cleanup down the road.
Get Election 2020 & Politics updates in your inbox!
Keep up on the latest in national and local politics as Election 2020 comes into focus.