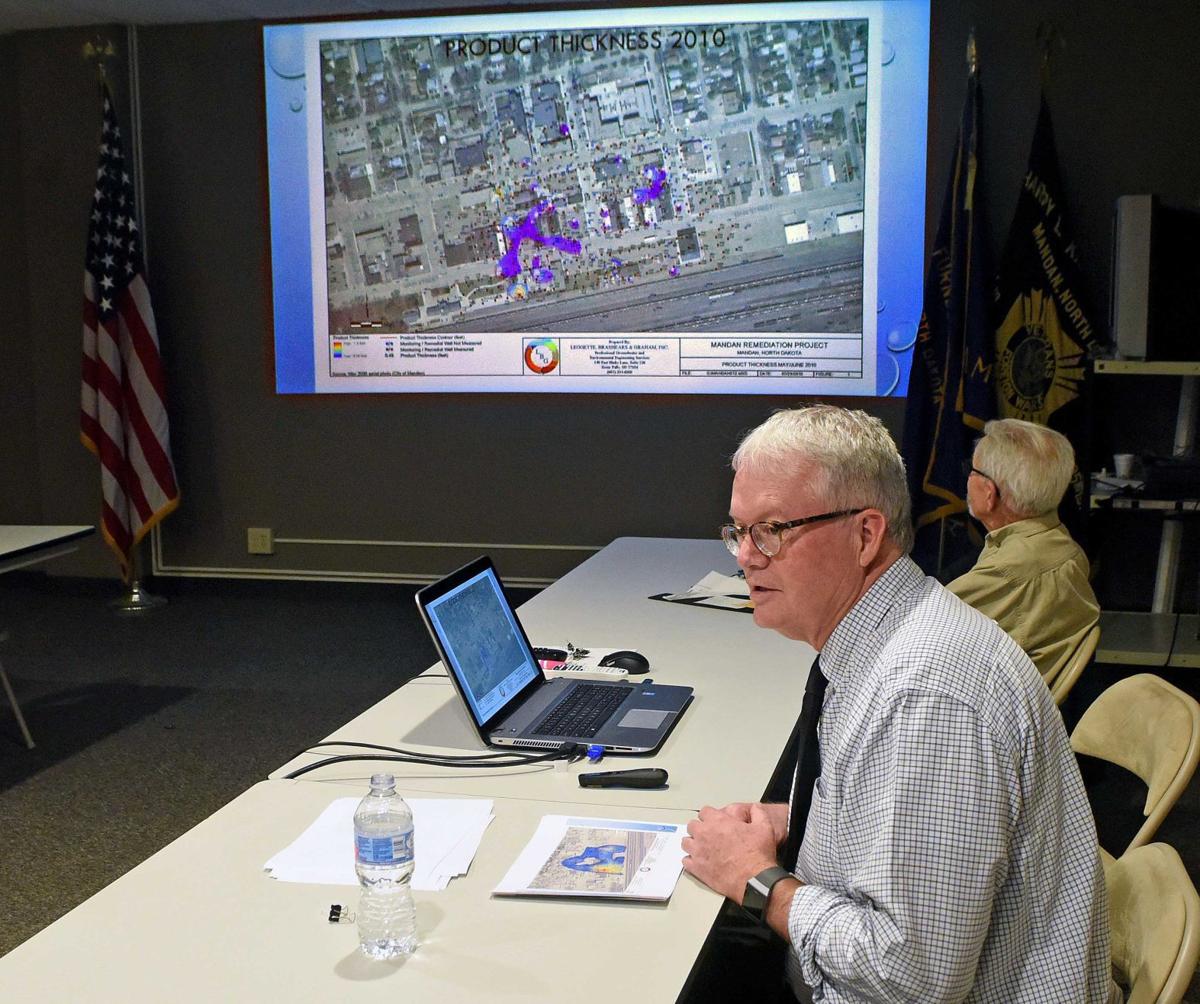 North Dakota environmental officials want to clean up contamination at sites where businesses such as gas stations and dry cleaners once stood, an idea put forward this week in Gov. Doug Burgum's budget proposal.
The Department of Environmental Quality seeks to establish a fund for environmental restoration, something of a "mini superfund program," Director Dave Glatt said. The agency is looking to use $5 million in earnings from North Dakota's oil tax savings account to kick off the program, which would require the Legislature's approval.
Superfund sites fall under the jurisdiction of the U.S. Environmental Protection Agency and tend to contain significant amounts of hazardous waste. One site in North Dakota is the former Minot Landfill, where chemicals from oil drums, battery casings, calcium carbide and lime sludge contaminated water, soil and the air, according to the EPA. The agency, city and state worked to clean up the property, which is covered in grass and harvested for hay. An ice skating arena has since gone in next to the site, as well as a burn tower used for firefighter training.
Glatt wants the state to target what are more commonly known as "brownfield" sites where industrial or commercial businesses once operated and left behind contamination, typically to a lesser degree than superfund locations. The number of brownfield sites has grown over the years in North Dakota, though the state is rural and does not have as many as other states with a long industrial history, he said.
"Right now we have a few sites that nobody wants to touch because of the contamination or the liability," he said.
The program would make funding available to improve the sites so that they are more attractive for future use.
The restoration money would go toward sites that do not qualify for federal brownfield programs or other state programs and that no longer have a responsible party in business, Glatt said.
"Clearly, if we can find a responsible party, we want them to clean it up,"  he said.
Burgum's budget request asks the Legislature to authorize spending $5 million in Legacy Fund earnings on the effort. A portion of the state tax levied on oil production and extraction goes into the fund, which was established in 2010.
Burgum's proposed budget also suggests putting the earnings toward the state's drone industry, affordable housing, technology, cybersecurity and state parks.
Glatt described the $5 million as "one-time seed money" and said it could be supplanted in future years by money the state collects from penalties levied against companies for environmental violations, as well as from other sources, such as federal appropriations or donations.
A number of other states have their own brownfield programs. North Dakota has some cleanup programs that are more narrowly targeted, such as a fund to restore abandoned or contaminated oil field sites and another for petroleum tanks.
The Legislature convenes Jan. 5, at which point it will take up the state budget.