The North Dakota House of Representatives on Friday passed several bills that would inhibit transgender people's access to health care and ability to change birth records.
LGBTQ advocates and doctors who provide gender-affirming treatments say a proposed ban on such care for minors would devastate the mental health of already-vulnerable transgender youth.
Supporters say the legislation protects children from left-wing ideology.
Conservative state lawmakers have shown an elevated interest this year in legislation targeting gender issues.
The House earlier this week passed bills restricting transgender girls and women athletes in K-12 and college sports. 
The Senate last week advanced legislation that would prohibit K-12 teachers from calling transgender students by their preferred pronouns unless parents give permission. 
All legislation passed by one chamber will head to the other next month.
Friday action
The Republican-led House voted 66-25 on Friday for a bill that would ban and criminalize gender-affirming surgeries and treatment for transgender children in North Dakota.
Under House Bill 1254, doctors who perform sex reassignment surgeries on minors would be guilty of a Class B felony, punishable by up to 10 years in prison and a $20,000 fine. 
The proposal brought by Rep. Bill Tveit, R-Hazen, also would charge medical professionals who prescribe hormone treatment or puberty blockers to transgender minors with a Class A misdemeanor, punishable by up to 360 days in prison and a $3,000 fine.
Representatives rejected House Bill 1301, which would have created a civil penalty applying to doctors who perform gender-affirming care for minors and to parents who approve the treatments for their children. 
Rep. Brandon Prichard, R-Bismarck, said outlawing gender-affirming care for minors is necessary to fight back against "a general assault on the innocence of children."
"We need to protect our children from being experimented on," he said. "We have to have a criminal violation for butchering children and for changing them and for playing on a dysphoria."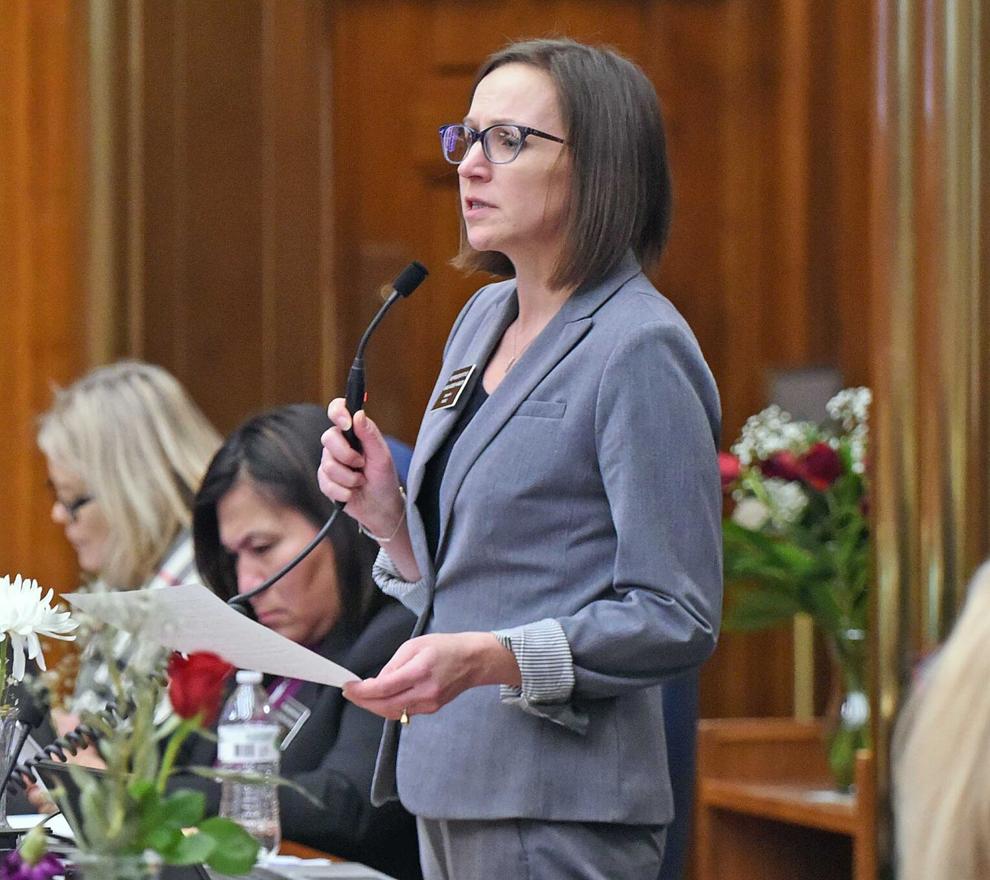 Rep. Karla Rose Hanson, D-Fargo, pleaded with her colleagues to maintain transgender minors' access to gender-affirming treatments, which require parental permission. 
"Gender-affirming care is suicide prevention," Hanson said. "You might not understand why a person feels this way. You might not agree with their choices to identify differently, but let parents make these decisions for their kids."
Bismarck psychiatrist Dr. Gabriela Balf testified last month that children receive no gender-affirming medical treatments prior to puberty as an industry standard. 
After puberty begins, children diagnosed with gender dysphoria may receive puberty blockers, which have reversible effects, Balf said. Few transgender adolescents in North Dakota are given sex hormone treatment before their 18th birthday, she said. 
South Dakota Gov. Kristi Noem earlier this week signed a bill into law restricting gender-affirming care for minors. In recent months, courts have blocked laws to ban gender-affirming care for minors in Alabama and Arkansas.
The North Dakota House on Friday passed House Bill 1297, introduced by Rep. Jim Kasper, R-Fargo, by a 81-11 vote.
The bill would ban amendment of sex designation on birth records "due to a gender identity change," with few exceptions, such as a data entry error and if "a person has gone through bottom-half surgery" certified by a medical provider, which is the current practice of the state Vital Records Division, according to Rep. Kathy Frelich, R-Devils Lake. 
The House also approved House Bill 1474 by a 74-18 vote. The bill sponsored by Rep. SuAnn Olson, R-Baldwin, would define "father," "female," "mother," "male" and "sex," and would mandate school districts and vital statistics agencies to identify people based solely on their sex assigned at birth.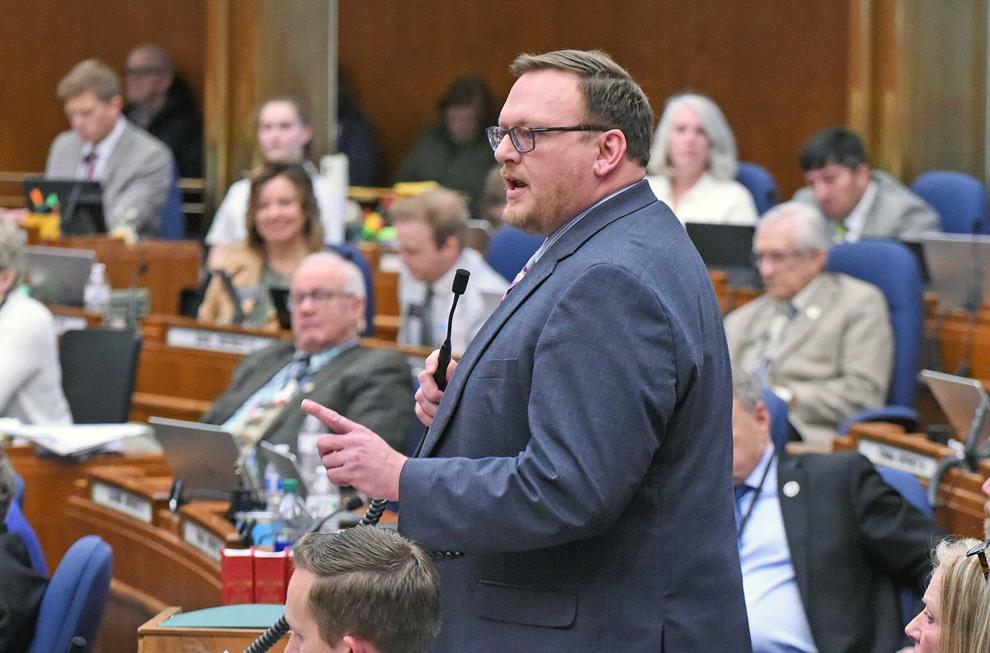 House Minority Leader Josh Boschee, D-Fargo, called the bill "just a complete overreach of our government and again, another example of us just trying to limit and erase certain people from our society."
Olson said her bill is "in the interest of being scientifically accurate and statistics being valuable" in identifying males and females for certain health conditions, such as types of cancer.
The House voted down Prichard's House Bill 1332, which would have cemented in law that performing conversion therapy on LGBTQ residents is "not an ethical violation" for social workers in the state.
Conversion therapy aims to alter LGBTQ patients' sexual orientation or gender identity to fit straight, cisgender norms. Professional organizations, including the American Psychiatric Association and the American Psychological Association, have condemned the practice as traumatizing and ineffective.
A spokesman for Gov. Doug Burgum declined to comment on the bills passed Friday. The Republican governor vetoed a bill in 2021 that would have limited transgender girls' participation in K-12 sports. 
All the House bills passed with veto-proof majorities.
(Jack Dura is a reporter for The Bismarck Tribune. Jeremy Turley is a reporter for Forum News Service.)