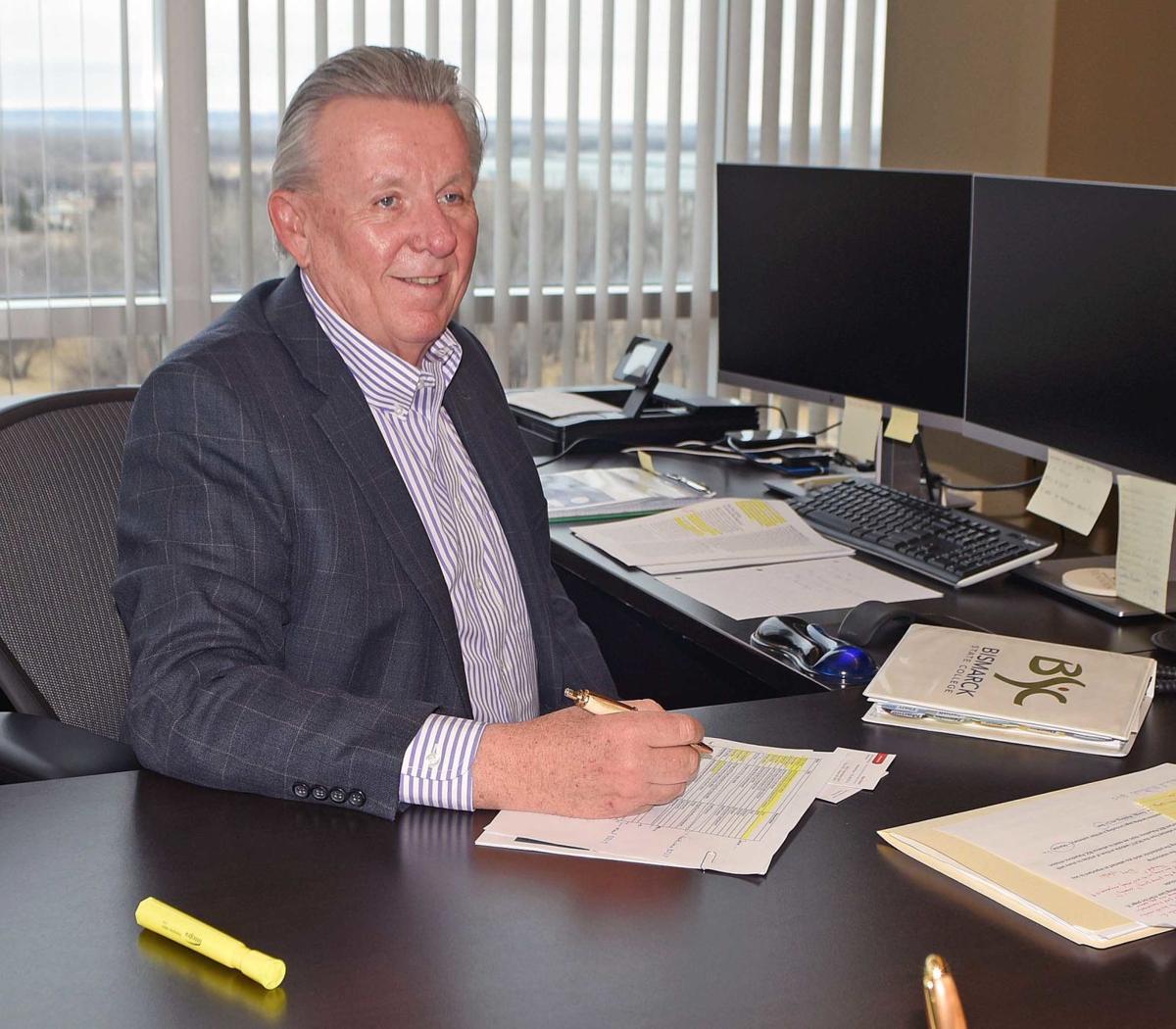 The state Senate this week cleared a major budget as the 2021 Legislature wanes -- funding the 11 institutions of the North Dakota University System.
The Senate concurred with House amendments and unanimously passed Senate Bill 2003, the $2.62 billion two-year higher education budget. It includes $102.5 million in spending for Bismarck State College, about a 1% increase from the college's 2019-21 budget.
The House had earlier passed the bill 72-22.
The budget is one of the largest in state government. It comprises about $1.93 billion in special funds and $686.6 million from the state's general fund.
Sen. Ray Holmberg, R-Grand Forks, said the House and Senate had few differences in the budget's final version, which avoided a conference committee.
"We came. We saw. We concurred," Holmberg said.
Bismarck State College President Doug Jensen earlier had stressed to lawmakers the importance of the school's polytechnic mission for vocational and technical education. He said "there's a lot of good in this bill," especially a greater emphasis of the higher education funding formula on career and technical education and cybersecurity courses.
"This will continue to allow us to move forward and to provide those services in education, so that's the encouraging part for me," Jensen said. 
The Legislature also authorized $925,693 for BSC for a cybersecurity technology center addition, costing $3.2 million. BSC must find the rest of the money from non-state funding sources.
BSC had a 2020 fall enrollment of 3,716 students, 1,955 of whom are full time.
Gov. Doug Burgum has three legislative days to act on the bill upon receipt. The state's next two-year budget cycle begins July 1.