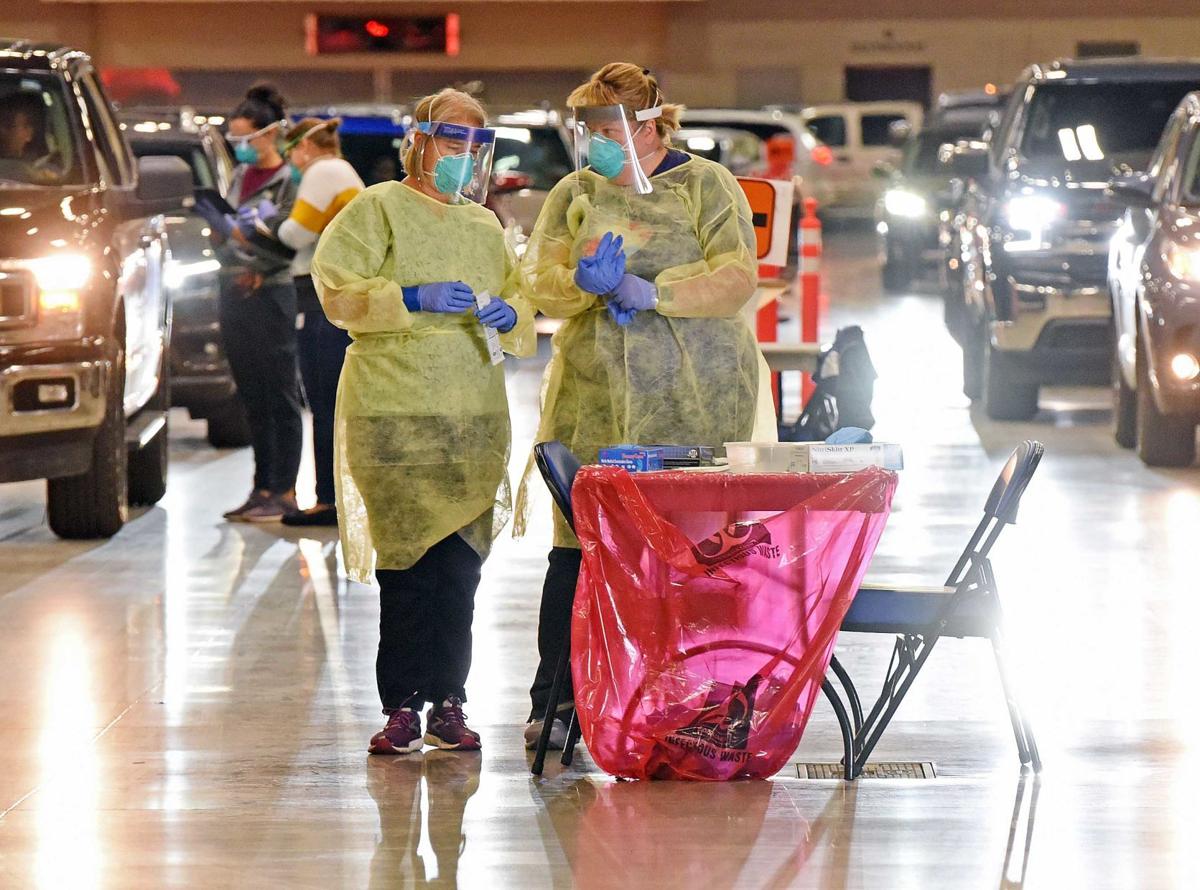 North Dakota's Health Department has nearly $200 million of mostly federal funds to continue the state's response to the coronavirus pandemic into 2023.
About $180.4 million of the Health Department's $194.1 million COVID-19 budget is federal money. The remaining $13.7 million is state general and special funds. The 2021 Legislature approved the Health Department's COVID-19 budget. The state's new two-year budget cycle begins July 1.
Nearly $50 million, all federal money, is for lab testing costs. The Health Department last August built a testing model into its budget proposal involving mixes of lab and rapid tests decreasing from 4,000 to 2,000 daily tests processed from July 2021 through June 2023.
But "diminished" testing demand has state health officials keeping their eyes on the trend, Health Department Chief Financial Officer Brenda Weisz said.
"We are just continuing to monitor that, and we don't believe the testing will be at the levels we thought because of the ever-changing environment, but then again, we don't know what's going to happen in the fall," she said.
Health officials will watch for how coronavirus variants, schools' testing and COVID-19 cases fare later this year, she said.
"Our goal is to remain fluid and to be able to adjust as the demand and as cases adjust and as things adjust in the community," Weisz said.
The Health Department will look to different areas to redirect the federal money if testing levels continue to decline.
In the pandemic's early months, North Dakota boosted its testing capacity, becoming a top state for testing per 100,000 people.
As few as 510 tests were processed as recently as last weekend, down from a record of more than 14,000 done in a day last fall, though more than 4,000 were processed in a day last week. Drive-thru test events became a fixture of the pandemic response throughout North Dakota.
The Health Department keeps a statewide testing site locator online. Bismarck-Burleigh Public Health is still doing COVID-19 testing by appointment. Director Renae Moch on Tuesday said demand for testing has decreased as COVID-19 vaccinations have increased. 
"The majority of requests are for those looking to travel and need proof of a negative PCR test result," Moch said. "We will still have a few requests for those with symptoms but we are certainly not at the same level of demand we were mid-pandemic."
The U.S. Centers for Disease Control and Prevention recommends people vaccinated for COVID-19 still get tested and isolate themselves if they are symptomatic.
In addition to testing, the state's 2021-23 COVID-19 budget includes funding in federal American Rescue Plan Act coronavirus aid for:
$32.2 million for immunization
$31.3 million for "health equity" to boost rural areas' public health
$22.9 million for schools' coronavirus measures
$800,000 in low-income food assistance
Additional budget items include:
$29 million for contact tracing, case investigation, etc.
$10 million for local public health units
$9.3 million for lab workforce and related costs
$7 million for outreach, response, public health hotline, etc.