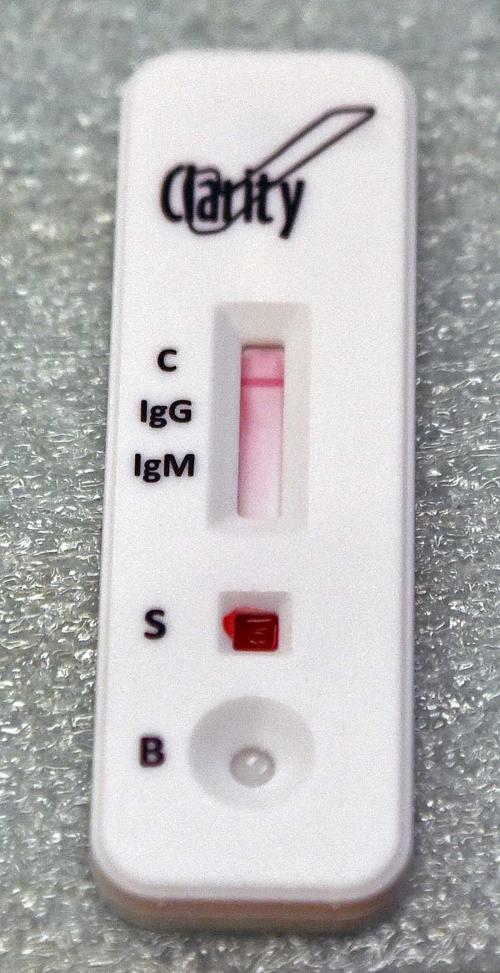 COVID-19 antibody tests, once thought of as key in tracking coronavirus spread, have largely gone unused in North Dakota, and most of the expensive tests the state bought a year ago have expired.
The state in the spring of 2020 spent $3.68 million of federal CARES Act coronavirus aid to purchase 178,000 antibody tests, of which 163,000 remained as of last week. Of those, 130,000 expired Tuesday. The remaining 33,000 expire next April.
The serology tests came in the form of rapid-test finger pricks and lab-tested blood draws. Antibodies defend the body against foreign invaders. If someone who has never had symptoms of COVID-19 tests positive for antibodies, it could be an indication they already contracted the virus but were asymptomatic.
Gov. Doug Burgum at the time said antibody testing "can help us develop scenarios and understanding around how much herd immunity may exist in our state."
But the U.S. Food and Drug Administration is now advising the public and health care providers not to use COVID-19 antibody test results for evaluating immunity. More research is needed into people who have been vaccinated, the FDA said in a statement last month.
North Dakota last year did some serology pilots in a few businesses, in addition to some tests used in projects in long-term care and health care settings and among state prison system staff.
The Health Department last fall awaited a new, full-time state health officer, who was to develop a plan for the antibody tests, but the position wasn't filled until May. Five people have served in the role during the pandemic, including an interim officer from September to May.
Health Department spokeswoman Marie Moe said, "We wish that serology tests had the utility initially advertised when they became available in April of 2020; however, as research and science evolved, the serology tests were shown to have limited scope for use."
The state's tests came in three types, one of which did not receive emergency use authorization from the U.S. Food and Drug Administration, Moe said.
The other two were authorized for use only in certain lab settings, "narrowing the opportunity for use," she said.
The tests' manufacturer unsuccessfully sought authorization from the FDA to add one year to the tests' shelf life, Moe said. Manufacturer BioSys Laboratories did not immediately respond to an email asking why the FDA denied the extension.
The expired tests won't be discarded "at this time," Moe said. The Health Department is exploring opportunities for the tests' return, redistribution to other entities and use in research, she said.
"While the serology tests were not as successful as we had hoped, we want to continue to be a leader in finding solutions," Moe said. "The state has been proactive in the innovation and adoption of technology in the care of citizens. This is what led to our robust PCR and rapid antigen testing and our comprehensive immunization response."
The antibody tests "are stored in secure locations," she said. 
Sanford Health in January ended an antibody testing study begun in July 2020 that was to last a year and include up to 3,000 people.
As many as 700 people enrolled in the study, which was to include six blood draws over a year per participant. People participating included Sanford Health and Good Samaritan Society employees.
Sanford Health Bismarck spokeswoman Erin Johnson said the availability of COVID-19 vaccines made it not possible to discern antibodies from vaccination or infection. No study results were available.