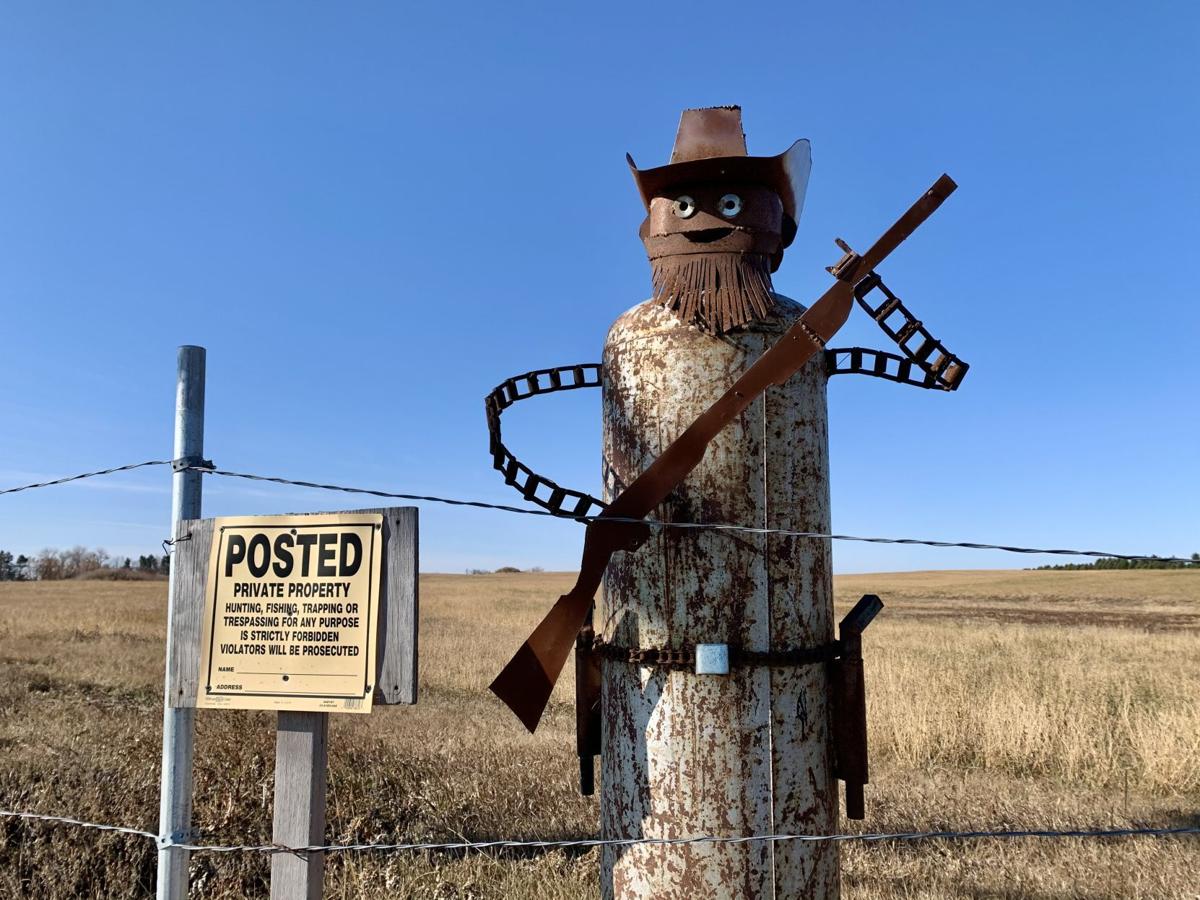 Nonresident North Dakota landowners aren't able to directly post their land electronically under a new system, but there is a solution.
The 2021 Legislature passed a law making electronic posting equal to physical posting and penalties, and defining a "fence." The law also allows only lawful hunters and anglers to access fenced, unposted land, for hunting and fishing activities only.
The online posting system launched in May. More information is at bit.ly/3eVunoQ. North Dakota is the first state in the nation to allow electronic posting of private land, according to the governor's office. Landowners are still able to post their property with signs, though that can be time-consuming and costly.
The electronic posting system is based on counties' tax roll information, and uses North Dakota driver's licenses to validate a user's identity. But it can't authenticate users nationally until driver's license systems are updated for REAL ID standards, according to state Game and Fish Department Information Technology Supervisor Brian Hosek. It's unclear when that capability will happen.
"We have to have some way to keep the integrity of it and and validate the electronic posting so that someone just doesn't hack into the system and create a fake profile and just say, 'I'll have a lot of fun, let me just go down all the lights here and then check them all, and then see you later,'" Hosek said. "That would derail any progress."
For now, out-of-staters can delegate posting to state residents, such as family members or renters, just like for posting physical signs, he said.
The deadline to post land electronically is July 15. The law takes effect Aug. 1, meaning it will be in effect for fall hunting.
Hosek said about 3,500 tracts of land statewide had been posted in the system's first two weeks. Landowners' names and contact information are available.
Penalties under the law include a $250 noncriminal offense for hunters, anglers and others trespassing on posted land, and Class A and Class B misdemeanors for more serious trespassing scenarios, such as property damage or refusal to leave. The maximum punishment for a Class B misdemeanor is about a month in jail and a $1,500 fine; for an A misdemeanor it's about  a year in jail and a $3,000 fine.
Lawmakers are expanding a 2019-20 interim study of electronic land posting in three counties to make the study statewide. Seventy-nine landowners in Ramsey, Richland and Slope counties participated in the electronic posting trial last year.