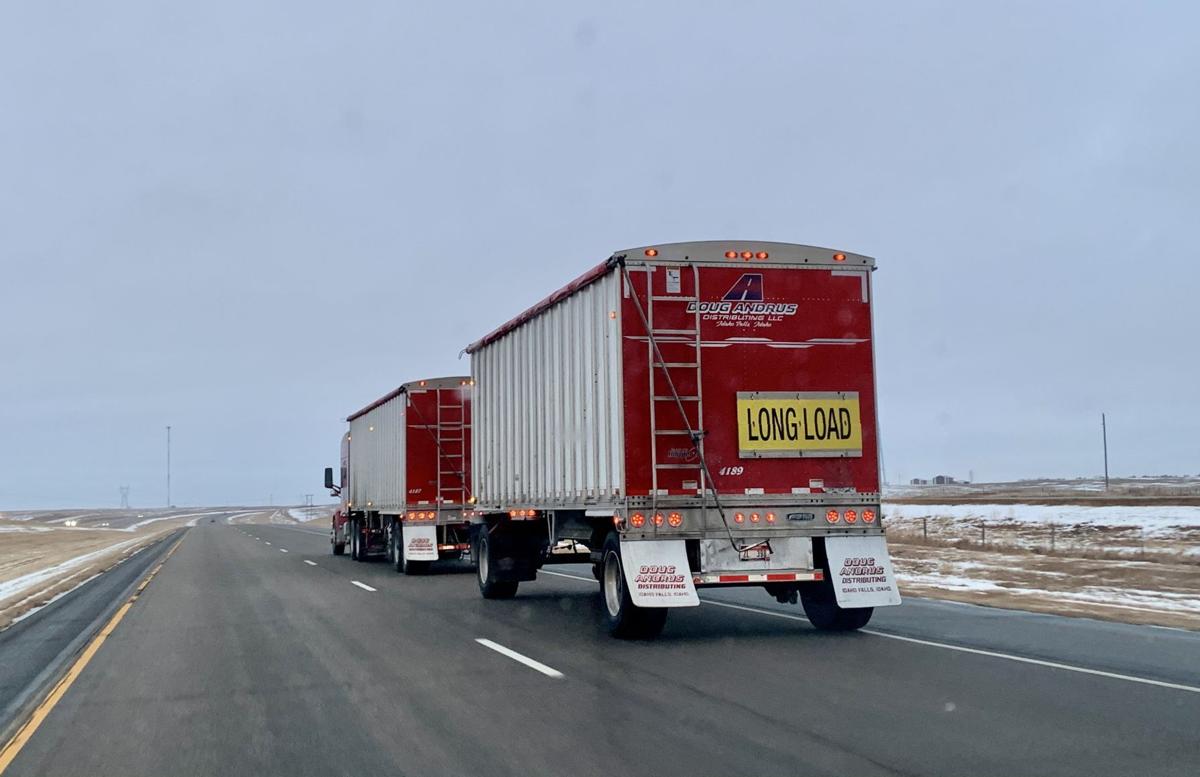 The North Dakota Senate on Friday shifted gears and advanced a bill aimed at allowing extra-long trucks on Interstate 94, despite a legislative committee recommending lawmakers put the brakes on the measure.
Senators voted 30-17 to approve Senate Bill 2026, which would give the governor authority to create new size and weight limits for "road trains." The bill now moves to the House for further consideration.
Road trains is a term used to describe lengthy trucks, the kind used frequently in Australia to haul items across the vast rural Outback. They tend to consist of a semitractor pulling multiple trailers, exceeding government size restrictions. No U.S. state allows them.
Some lawmakers want to launch a pilot program to test the vehicles on major roadways in North Dakota, but doing so would require an act of Congress to ease limits on the size of the trucks.
Restrictions vary by truck configuration and roadway but generally speaking, trucks in North Dakota cannot exceed a length of 110 feet and a weight of 129,000 pounds.
Sen. Larry Luick, R-Fairmount, urged his colleagues to vote for the bill to help facilitate the proposed pilot project. He said road trains could more efficiently move goods and thus help reduce carbon emissions. Carbon dioxide is a greenhouse gas that contributes to climate change.
"With our current administration, we are going to see more and more efforts put into reducing carbon in our atmosphere," Luick said, referring to President Joe Biden, who was sworn in earlier this week and has already issued several orders intended to address climate change.
The Senate's approval of the bill comes after the Senate Transportation Committee voted unanimously against recommending the measure. Every bill heard by lawmakers in committees comes up for a vote before the House or Senate chamber, regardless of whether committee members recommend their colleagues pass the legislation.
Sen. Doug Larsen, R-Mandan, said committee members felt the bill was too vague and "lacked any definition as to both the length and weight desired on the roadways."
A related measure, House Concurrent Resolution 3001, also is switching chambers after the House approved it last week. The resolution urges Congress to amend truck length and weight restrictions on major roadways in North Dakota, including the interstates, to allow the state to create a pilot program to test out the extra-long trucks.