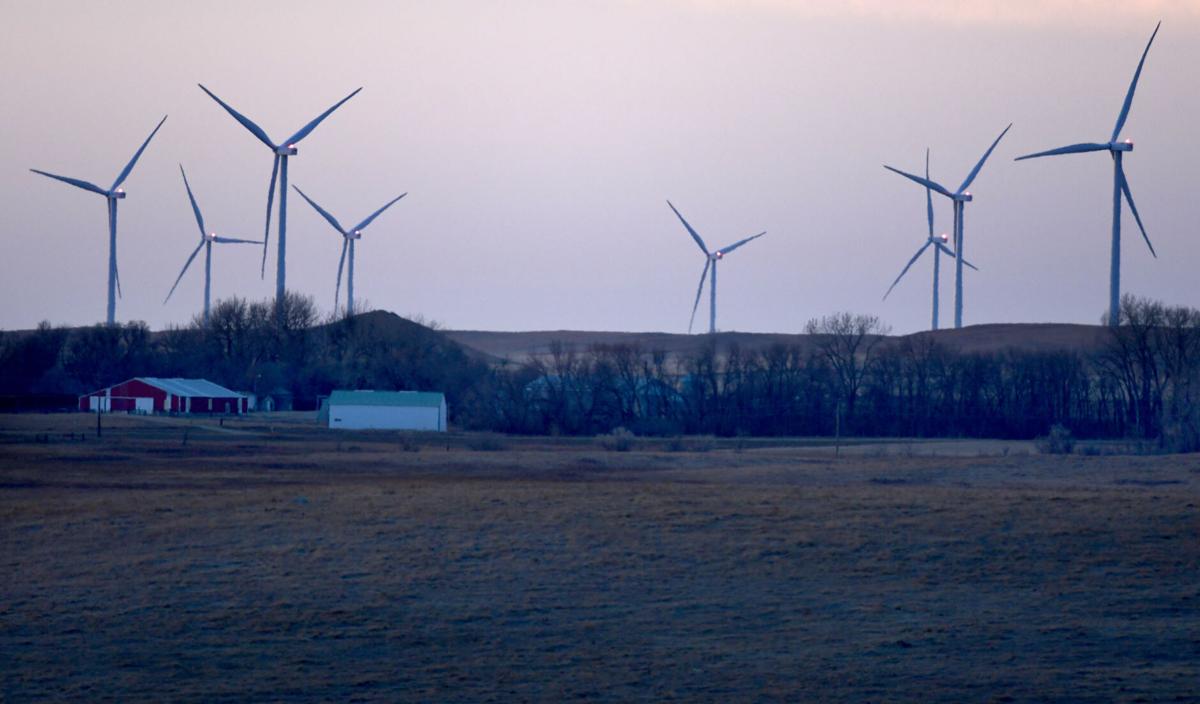 The lawmaker who introduced a bill that would add a new tax on wind farms in North Dakota and give the revenue collected to coal-fired power plants has withdrawn the legislation.
Rep. Dave Nehring, R-Bismarck, said he withdrew House Bill 1458 this week to avoid causing anxiety or uncertainty in the search for a new owner for Coal Creek Station, North Dakota's largest coal plant.
He said he plans to keep the conversation about issues surrounding wind and coal going.
"I stand prepared to continue to work on this very important issue," he said in a statement to the Tribune.
Great River Energy announced last year that it plans to close Coal Creek in 2022, though many state officials and coal industry workers are hopeful another company will acquire the McLean County facility and it won't shut down. Coal Creek, like many coal plants that have closed nationwide in recent years, has faced financial challenges amid an influx of renewable and natural gas-fired power to electricity markets.
Nehring's legislation would have levied a tax on new wind farms equal to half the Production Tax Credit, a federal tax credit for electricity generated from wind turbines. The money would have gone into a "grid reliability and resiliency fund," and the three-member Public Service Commission would have been tasked with dispersing it to qualifying power plants in the form of grants.
Plants would be eligible if they met a number of criteria, including having a 30-day supply of fuel onsite such as at coal-fired facilities.
Nehring said Friday he brought the bill amid concerns about the reliability of the power grid and higher electricity prices, as well as the potential loss of high-paying jobs in North Dakota's coal industry. 
"These issues require urgent attention," he said. "We cannot continue to kick the can down the road. It is time for our legislative body, along with the assistance of our regulating agencies and other stakeholders, to address this issue."
The bill faced opposition from the wind industry and utilities groups, who disputed that renewable power was to blame for higher electricity prices and that more wind farms in North Dakota would lead to grid reliability problems such as blackouts.