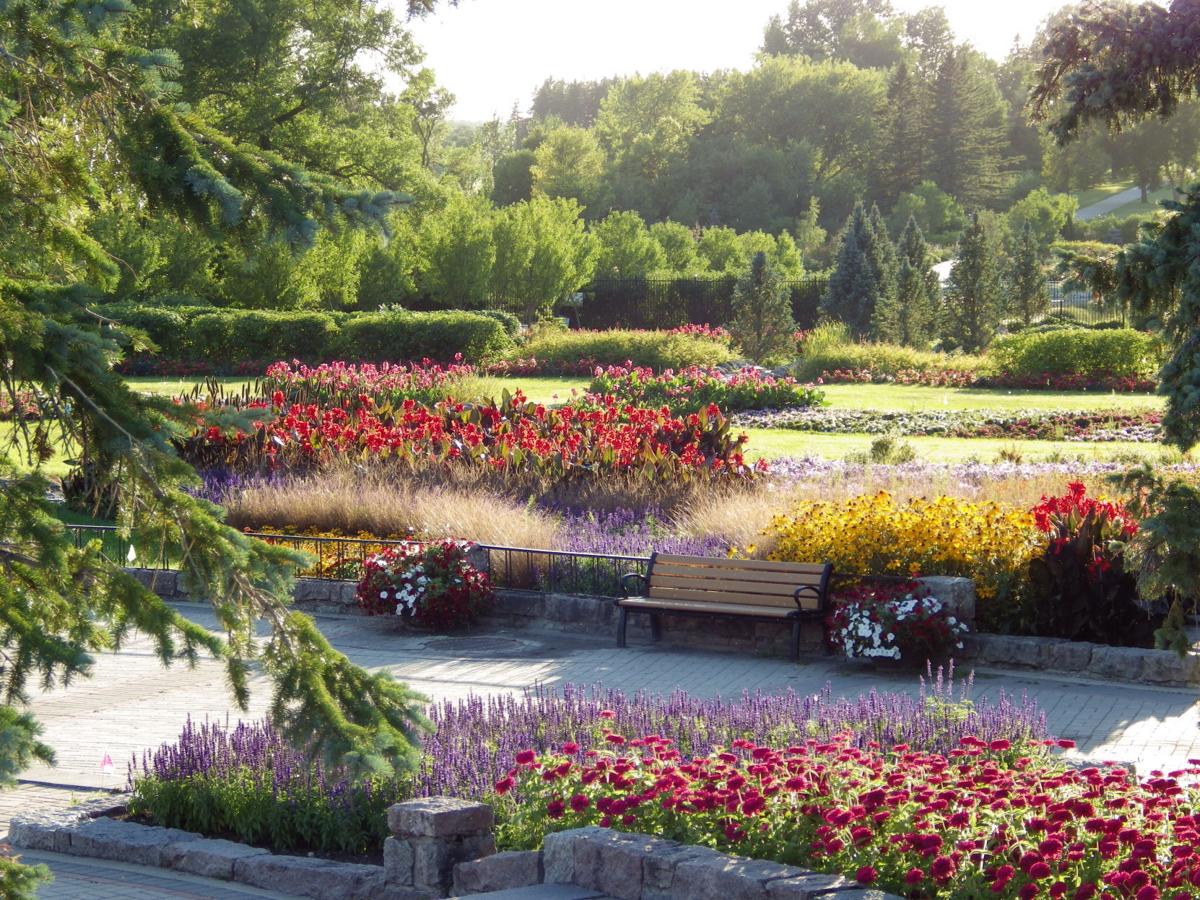 Manitoba is providing $7.5 million in a match with North Dakota to fund improvements at the International Peace Garden on the U.S.-Canada border.
Gov. Doug Burgum and Premier Brian Pallister announced the funding on Monday for the Peace Garden's capital infrastructure and facilities redevelopment plan.
"The International Peace Gardens are a beautiful representation of the rich history of friendship and cooperation between our two nations, and we are deeply grateful to our legislators in North Dakota and Manitoba for their commitment to strengthening that bond," Burgum said in a statement. "These improvements will enhance the gardens not only as a symbol of peace, but also as a tourism destination and economic driver for the region, providing benefits for generations to come."
Pallister said, "We take great pride in our relationship with our neighbors to the south, and the International Peace Gardens is a great symbol of that lasting relationship. We share so much, and even in tough times, we have helped each other when called upon. We are here today to reaffirm our commitment to this important symbol of friendship."
North Dakota's funding includes $2 million of one-time funding and a loan of up to $3 million from the Bank of North Dakota, authorized by the 2019 Legislature, as well as $3 million in federal coronavirus aid approved by the 2021 Legislature -- money that required the Canadian match.
Peace Garden CEO Tim Chapman said the attraction will open a children's natural play park and an expansion of its conservatory in 2022.
"Thanks to this public commitment, the next 90 years of the International Peace Gardens are already beginning to bloom," he said in a statement.
The Peace Garden was dedicated in 1932 on the U.S.-Canada border north of Dunseith as a symbol of friendship between the two nations. 
In 2019, some representatives aligned with the ultraconservative Bastiat Caucus blasted the state funding as wasteful. 
"When we sit here and we fund junk like this, we're ripping the North Dakota taxpayer off," said then-Rep. Dan Johnston, R-Kathryn.
Rep. Jon Nelson, R-Rugby, said the vision "is more than just a greenhouse," but a venue for international meetings and "a world-class collection" of cacti and succulents.