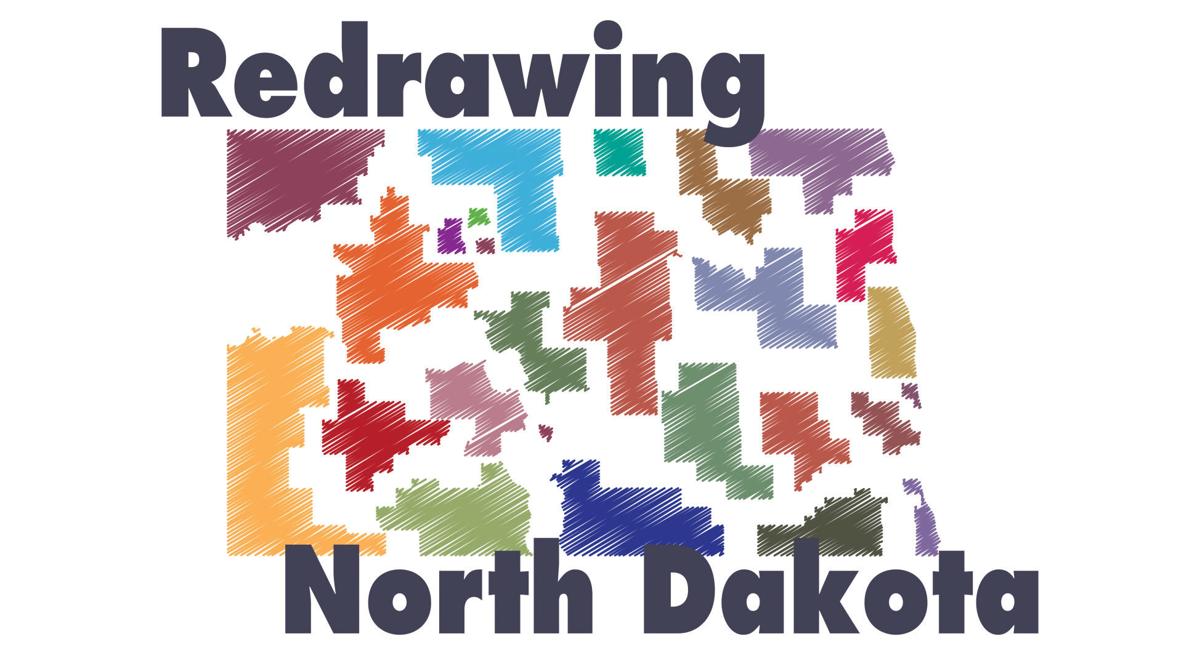 Voter groups' push to split North Dakota's legislative districts in half for House seats hasn't gained traction with lawmakers, but the concept might come into play for tribal nations.
The Legislature's Redistricting Committee meets Wednesday in Fargo, next in a series of rapid-fire meetings to reapportion legislative districts, using the current 47 as a starting point.
Several voter groups, including North Dakota Voters First, which led an unsuccessful 2020 ballot measure on redistricting last year, have proposed subdividing House districts. Voters First members say House subdistricts would benefit Indian reservations and rural districts. Urban growth is expected to reduce the number of rural districts, meaning their areas would grow.
The concept hasn't caught on in with the Legislature's mapmakers, who also will hold three two-day meetings later this month in Bismarck before the full Legislature meets in November for a special or reconvened session to approve a new map in time for 2022 elections.
But the idea might be used for tribal nations, which census data indicate do not have enough residents to stand alone as legislative districts. Mapmakers are aiming for 16,576 residents per district, which is the state's population divided by 47. 
Sen. Ray Holmberg, R-Grand Forks, who has served on redistricting committees since 1981, said such a plan would have to take into account tribal nations "that would make a difference according to how the Department of Justice views taking care of minority populations."
"It you have 208 Natives in a reservation ... that's one thing, but if you have 8,600 people, that might make a difference, so we need to explore that, and it may happen," Holmberg said.
North Dakota Native Vote Executive Director Nicole Donaghy said subdistricts allow "people on reservations to elect candidates of their choice."
She cited elections in the last decade for offices encompassing the Standing Rock Indian Reservation where "we've had several Native Americans run for county commission, run for a legislative seat for that district, and they were not able to be elected because of the dilution of the populations with the non-Native population that surrounds the reservation."
"It's important for us to build that representation and have the state understand that we also need to be a part of this process," Donaghy said.
Mandan, Hidatsa and Arikara Nation Tribal Chairman Mark Fox told the Legislature's Tribal and State Relations Committee on Tuesday he's in favor of a House subdistrict for the Fort Berthold Indian Reservation.
"If you split our district House in two, and Fort Berthold is in one or the other, it might give us an opportunity to help elect an individual that might carry forward our concerns," Fox told the panel, which is meeting with tribal leaders to hear their concerns on issues.
Fox told the Tribune a subdistrict would "further ensure that the voices and interests of MHA members, who are also state citizens, are heard" and "will enhance communication and collaboration between the state and tribal governments." He also told the relations panel "what we ask for should be strongly considered because we are impacted."
Spirit Lake Tribe Gaming Commission Executive Director Collette Brown last month expressed concerns about the reservation being split between districts in a new map.
Fox also opposed splitting segments of Fort Berthold into different districts, "diluting or diminishing our ability to vote and express our concerns collectively."
Redistricting lawmakers have said they don't plan to split any reservations, all of which are contained within single districts.
House Minority Leader Josh Boschee, D-Fargo, supports subdistricts, noting rural districts are poised to grow larger.
"If we want representatives who are a part-time legislator to do the work effectively, I don't know how someone manages a portfolio of seven counties and how many water boards and how many school boards," the top House Democrat said.
District 39, for example, covers a swath of western North Dakota from Lake Sakakawea to the South Dakota border, encompassing six counties and part of a seventh. Its population grew 54% from 2010-20, largely due to oil hub McKenzie County's 131% boom in population.
Boschee, who serves on both the redistricting and relations panels, is "heartened to hear" lawmakers interested in subdistricts for tribal nations.
"Making sure that the tribal nations have a representative at the Legislature participating in the process I think is an important venture for us to go down," he said.
At least two state lawmakers are enrolled members of tribes within North Dakota.