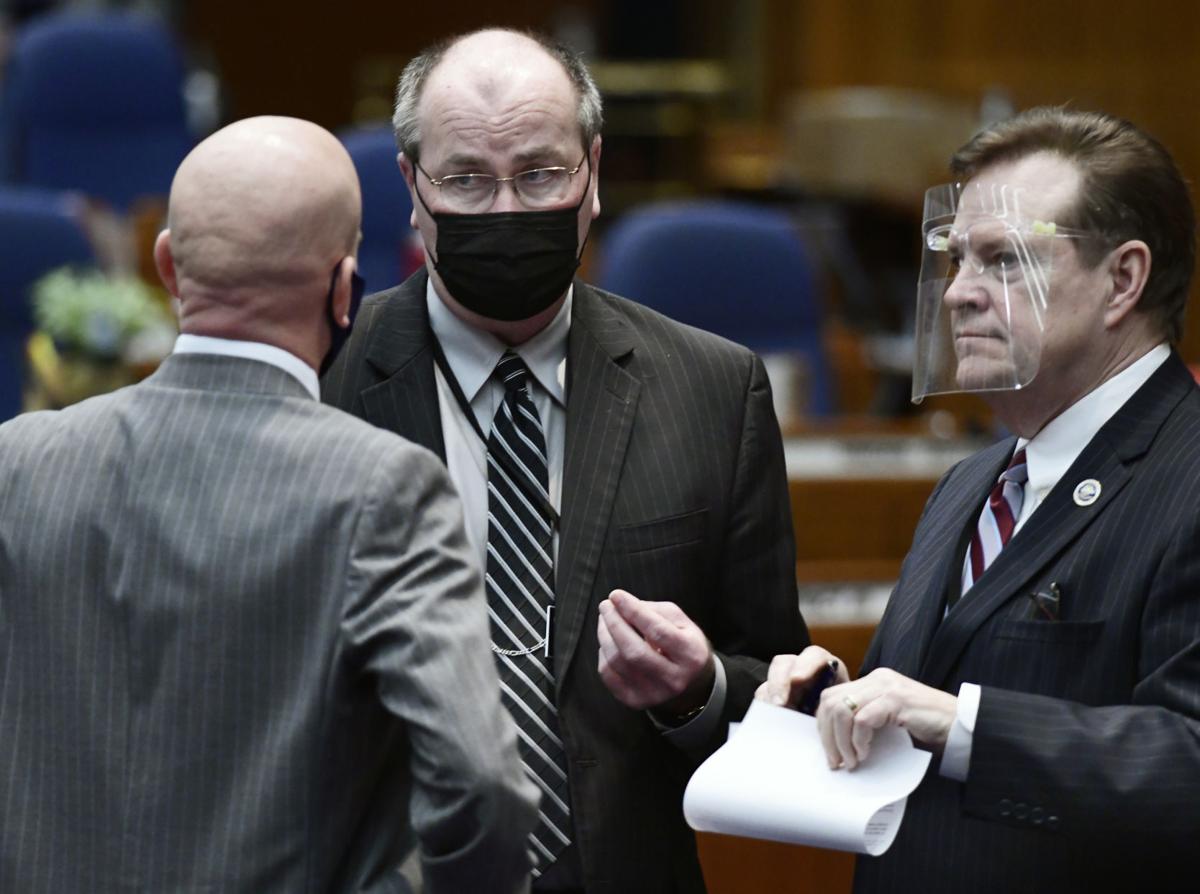 Drafts for redrawing North Dakota's legislative districts would not be public until meetings of the Legislature's redistricting committee under proposed legislation. 
Opponents say the process should be more open to the public.
The Senate Political Subdivisions Committee on Friday heard House Bill 1397, brought by four Republican majority floor leaders to outline the legislative redistricting process. The House earlier passed the bill 85-8.
A redistricting committee would meet several times this summer and fall before a special legislative session later this year. Redistricting occurs every 10 years, using census data.
North Dakota has 47 legislative districts, each having one senator and two representatives. Republicans control the House 80-14 and the Senate 40-7.
The bill would exempt from state open records law a draft of the redistricting plan until presented or distributed at a legislative meeting. Additionally, "any version of a redistricting plan created before the completion of the plan is an exempt record regardless of whether the completed plan is presented or distributed subsequently at a meeting," the bill states.
House Majority Leader Chet Pollert, R-Carrington, who introduced the bill, said the records exemption is to allow redistricting committee members to have information to be "better prepared when they start meeting."
"Why wouldn't the committee be allowed to get some information for themselves so they're ready to come forward when they start meeting?" he told the Tribune.
He expects the redistricting committee will meet at least seven times in a shorter period than previous years, due to census data delayed because of the coronavirus pandemic. Redistricting legislation would be due Nov. 30 for the Legislature to adopt later this year in a special session.
Legislative Council Director John Bjornson, the Legislature's top attorney, said the open records exemption first occurred in 2011.
He said it replicates state laws for withholding records, such as lawmakers' work product and materials that aren't released until distributed at a public board's meeting or to board members. Drafting redistricting plans in software produces multiple versions in the process, he added. 
Bill opponents say the records exemption leaves the public in the dark.
"I honestly don't see the downside of why they want to have the records exempt unless it is to prevent people from objecting," North Dakota Newspaper Association attorney Jack McDonald said. He'd prefer a two-week period before the redistricting committee meets for proposed drafts to be made public.
Other opponents urged the committee to consider Native Americans' representation in redistricting. 
Sen. Randy Burckhard, R-Minot, who chairs the committee that heard the bill, said the panel will see about "some verbiage changes." 
"We want to make sure we get it right because it sets the pace for the next 10 years," Burckhard said.