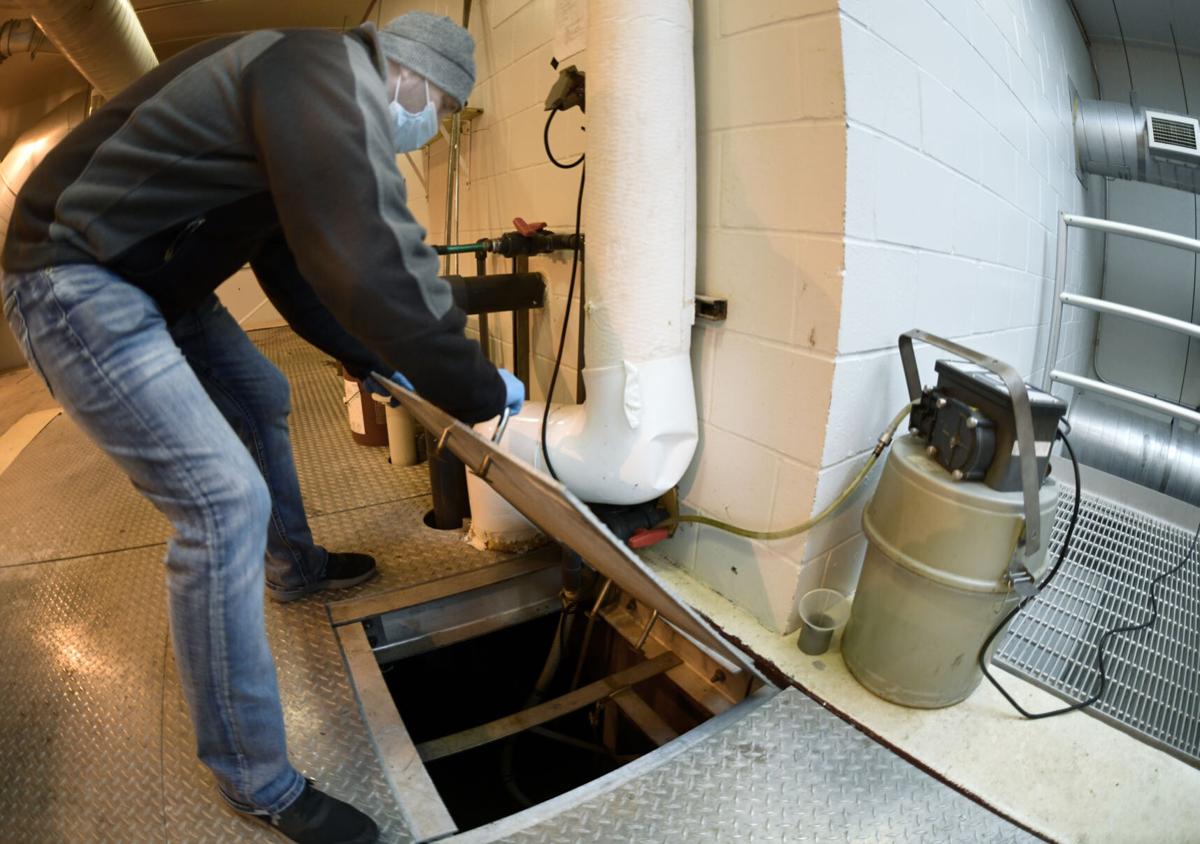 Wastewater testing for prevalence of the coronavirus in North Dakota cities is poised to continue at least through 2021.
North Dakota's Emergency Commission in a 5-1 vote last Wednesday approved of repurposing $750,000 of unused federal CARES Act coronavirus aid for the state Department of Environmental Quality to keep the program going from July 1-Dec. 31.
The agency also can use $400,000 of its federal spending authority to repurpose additional CARES Act money to cover remaining wastewater testing expenses for the 2019-21 budget cycle, which ends June 30.
The spending request now goes to the Legislature's Budget Section, which meets Tuesday.
The 2021 Legislature left the program's future in doubt by not approving any money for it despite multiple requests by Environmental Quality, and ultimately giving intent that the agency find federal funds to continue the project.
"A lot of mixed messages coming in out of that whole process," Environmental Quality Director Dave Glatt told the Emergency Commission, which considers spending requests between legislative sessions.
The study began last July with $65,000 in CARES Act money and was expanded last fall with $675,000 of the aid repurposed. Those involved in the research say the testing offers a measure of coronavirus presence and is an earlier indicator of active cases than testing of people.
Wastewater samples from 21 cities, including Bismarck and Mandan, are delivered to North Dakota State University in Fargo for lab analysis of the virus' genetic material, measured as millions of viral particles per person per day. Six cities said no to participating due to staffing reasons or residents' worries of perceived intrusion.
Rep. Jeff Delzer, R-Underwood, a member of the spending panel that met Wednesday, opposed the request to continue the program, citing concerns among fellow representatives about the testing.
"There was a number of people that would like this to have stopped because they feel that it's an invasion of privacy, and frankly, our coronavirus numbers are way down," the top House budget writer said.
Glatt countered Delzer's concerns, saying "this is not an invasion of privacy." 
"We cannot identify individuals," he said. "It is looking at a communitywide basis, what is the virus levels."
Further, the program is "not at the finish line yet," with coronavirus variants and the potential for an autumn spike in cases to monitor, Glatt said.
Environmental Quality will continue the program through December, but if troubling trends emerge, "we're going to have to evaluate how we'll go forward monitoring for those type of things," he said.
Senate Majority Leader Rich Wardner, R-Dickinson, disputed wastewater testing "as an intrusion on personal rights or anything like this. I see this as a smart move." 
"When I was coaching, I scouted," Wardner said. "That's what we're doing. We're scouting the virus to make sure it doesn't defeat us, plain and simple, so I think this is money well spent as we, I believe, are coming to the end, but we cannot take a chance that something could come up again where we'd have a monster on our hands."