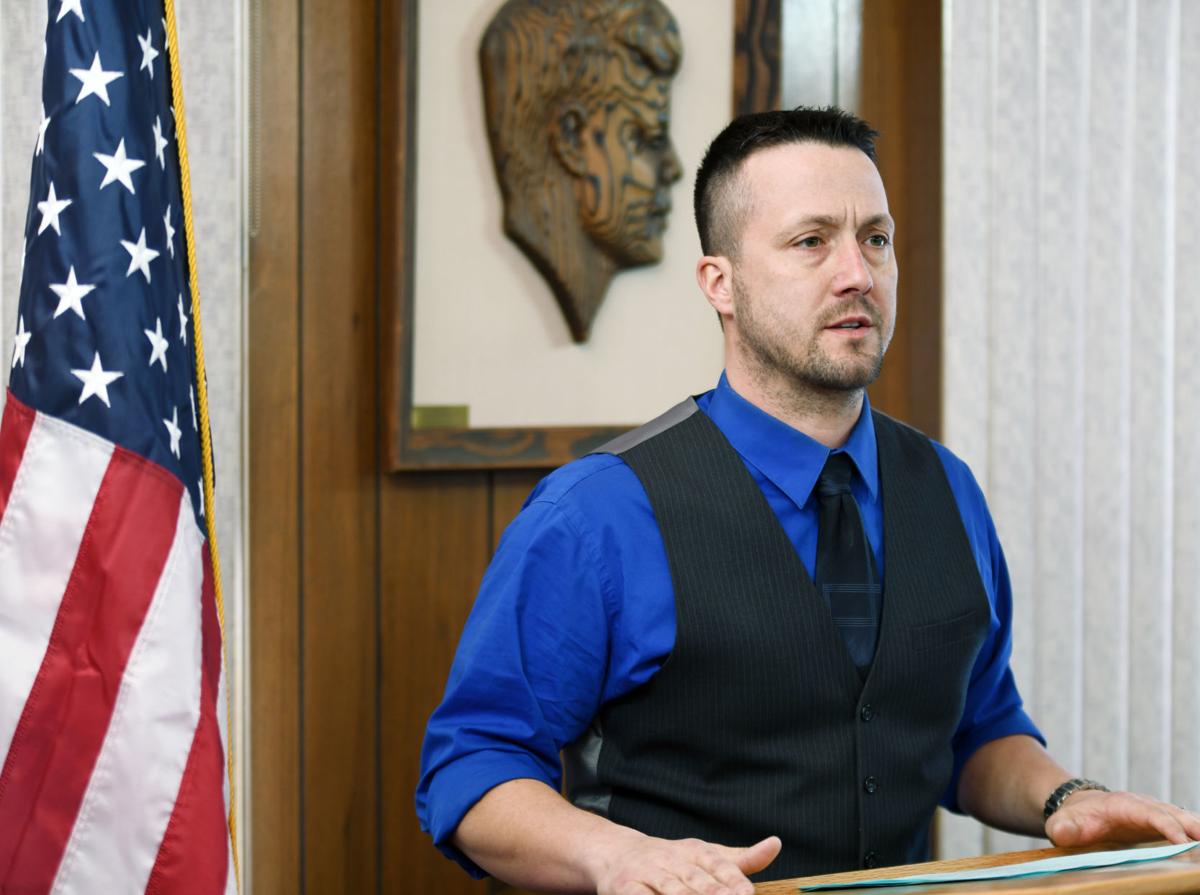 A former auditor with the North Dakota Department of Agriculture and state Public Service Commission on Wednesday announced a Democratic bid for state auditor.
Patrick Hart, 36, a native of Pembina, will seek the North Dakota Democratic-NPL Party's endorsement. 
"I have proven I can help North Dakotans spend their tax dollars more wisely and enforce their laws more efficiently," said Hart, who owns Bismarck-based construction company Anytime Works and is the Democratic-NPL Party's District 30 chairman.
The state auditor conducts regular reviews of state agencies' books. A Democrat hasn't held the office since 1894.
Hart, if ultimately nominated from the June 9 statewide primary election, would presumably face Republican State Auditor Josh Gallion, 40, who announced in October that he will seek a second four-year term.  Gallion has drawn the spotlight for publicizing results of deep-diving performance audits of state offices and agencies. 
Hart said Gallion "has chosen to use his public power to gain flashy headlines and to stir tension with his fellow elected officials and representatives." 
"It's time for that to change," he said.
The 2019 Legislature, citing a need to improve communication, moved to restrict Gallion's ability to pursue performance audits, but Attorney General Wayne Stenehjem said the law signed by Gov. Doug Burgum likely is unconstitutional. Gallion has said he'll ignore the law and heed Stenehjem's opinion.
Hart said he agreed with the Legislature's move to restrict Gallion. 
"I guess I can understand that check and a balance," he said. "I guess if that's the way the Legislature wants to set up those rules, then I am fine with that."
Hart touted his work as fertilizer auditor from 2013-16 with the state agriculture department. The position involved implementing an auditing program that saved North Dakotans tax dollars and state employee time, he said. 
"The politics of the family farms, industry experts and the government officials I worked with didn't matter," Hart said. "There's the law and their performance, and that was it."
During his 2016-18 tenure as a grain warehouse inspector for the PSC, Hart updated a program "to ensure that every licensee received the same inspection every time," he said.
It has about 126 years since a Democrat has held the state auditor position. Hart said his campaign is about "having the right ideas." 
"Even though the Republicans have held that office, I don't think they've held the fact that they have all the good ideas in the state," he said.