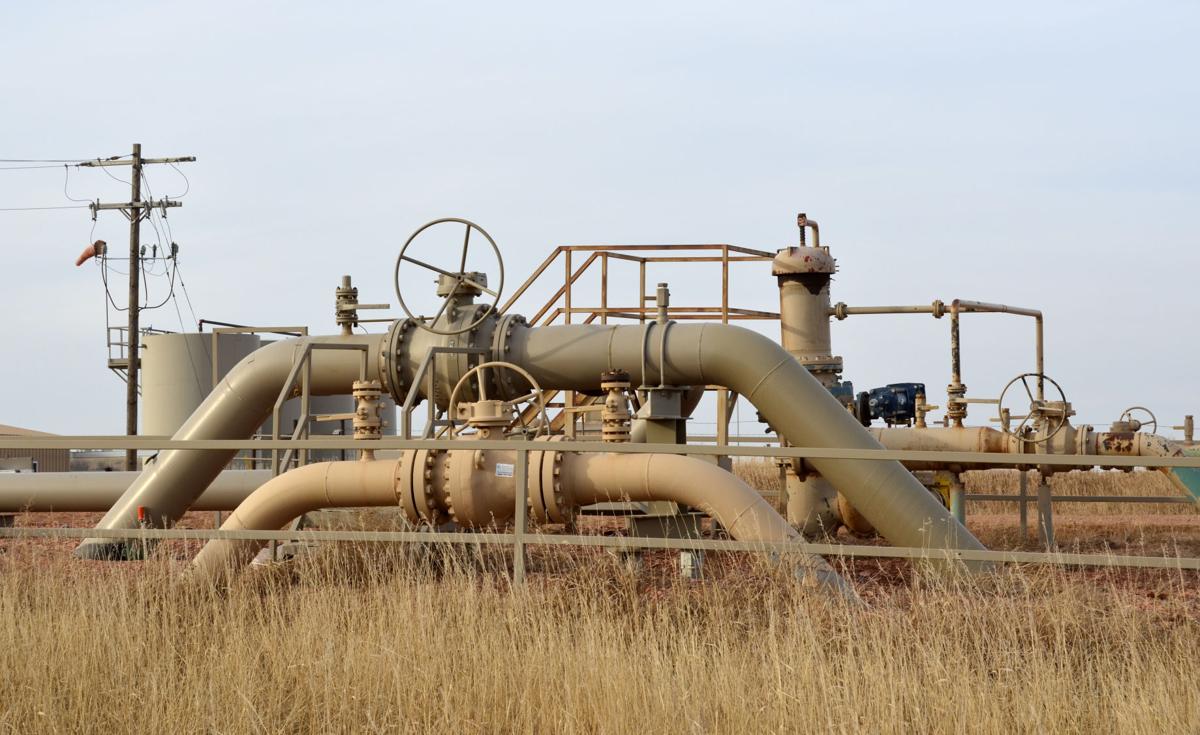 A bill that would limit the state's ability to collect unpaid oil and gas royalties has cleared the Legislature and awaits a signature from the governor.
House Bill 1080 would allow the state to collect unpaid royalties back to Aug. 1, 2013, in an ongoing dispute between the oil industry and the Board of University and School Lands. It would cause the state to forgo $69.4 million in royalties from oil and gas produced before that date, according to an estimate from the Department of Trust Lands. Royalty revenue from the development of state-owned minerals benefits education and other public institutions.
The North Dakota Petroleum Council maintains the legislation provides certainty to the oil industry and could bring more companies to the negotiating table as the state seeks to collect money from dozens of royalty payers.
The dispute stems from a legal battle over royalties deducted from state-owned minerals for costs associated with collecting oil and gas and transporting it farther down the processing chain. A North Dakota Supreme Court decision in 2019 favored the state, which has since sought to retroactively collect hundreds of millions of dollars of royalties that were deducted.
The Petroleum Council backed the legislation amid concerns that the maximum rate the state can charge for interest and penalties on that money, 30%, was too punitive. The trade group negotiated with state officials and reached a compromise of 15% that's spelled out in the final bill.
The legislation saw several amendments this spring, and the version headed to the governor's desk allows the state to go back only seven years if it seeks to collect unpaid royalties in future disputes.
As for the royalties wrapped up in the ongoing dispute, the bill sets the limit at 2013.
The Land Board is expected to discuss that limit at its meeting next week, as it raises constitutional issues, Land Commissioner Jodi Smith said.
"We don't believe there can be a retroactive application," she said.
She told a legislative committee earlier this year that the board has concerns such a limit would essentially be a "gift" to the companies paying royalties, in violation of the state constitution.
The Petroleum Council feels it is constitutional to apply a limit retroactively, said Brady Pelton, the group's government affairs manager. The bill "puts actual money on the table," he said.
"The likelihood of widespread litigation to dissolve the disputed royalties issue was pretty high," he said. "Settlements driven by this legislation will put actual dollars into the Common Schools Trust Fund and other funds receiving royalty revenue."
The House passed the bill 82-10 on Friday after the Senate approved it 39-7 earlier this month. It now awaits a signature from Gov. Doug Burgum, who also chairs the Land Board.