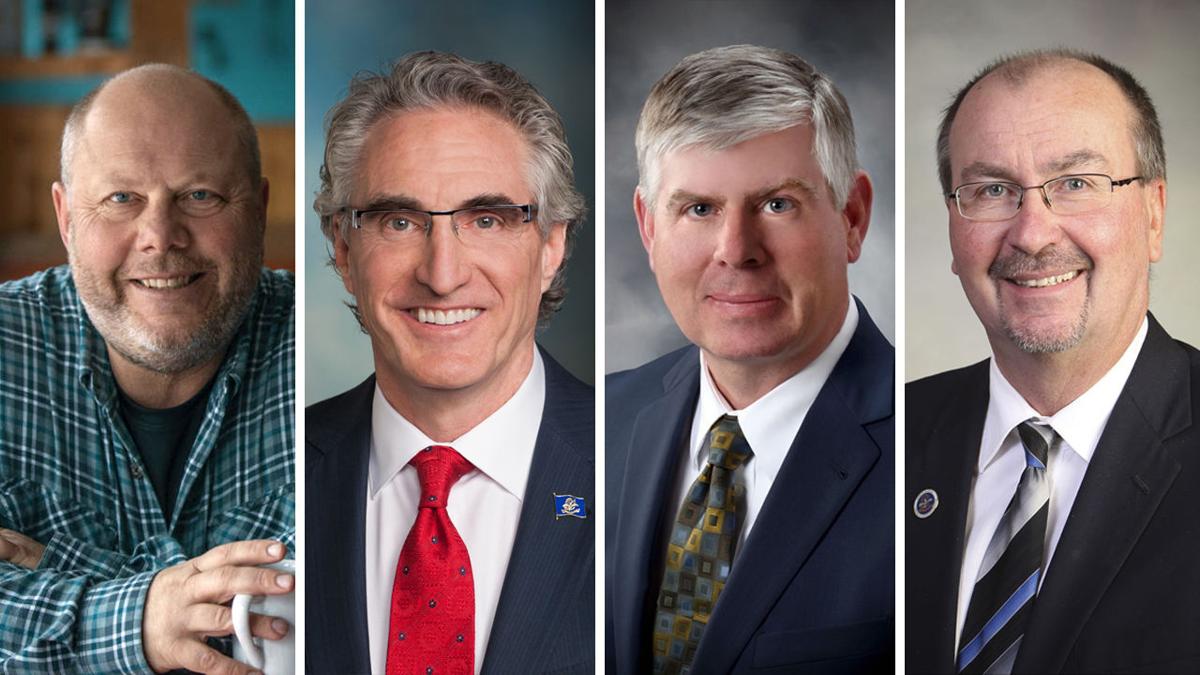 Gov. Doug Burgum is poised to act on a bill outlining how to fill the seats of dead people elected to the Legislature, after a court battle over such an instance last fall.
The Senate on Wednesday unanimously passed House Bill 1461, brought by six Republican majority floor leaders. The House last month passed the bill unanimously. Burgum has three legislative days to act on the bill after receiving it.
The bill followed a three-way legal fight last fall over the Bismarck-area District 8 House seat won by David Andahl, 55, of Baldwin, who died Oct. 5 from COVID-19 but remained on the November general election ballot and prevailed.
Three factions sought to fill Andahl's seat, including the governor, who appointed Washburn coal executive Wade Boeshans, citing a constitutional provision that "The governor may fill a vacancy in any office by appointment if no other method is provided by this constitution or by law." 
Political observers saw the governor's move as an attempt to head off Rep. Jeff Delzer, R-Underwood, who was defeated in the June primary and has tangled with Burgum over budget issues. Burgum gave more than $1.8 million to a political group run by former advisers that successfully targeted Delzer's seat in the primary.
The governor took the case to the state Supreme Court, which ruled against him. District 8 Republicans appointed Delzer, who continues to chair the powerful House Appropriations Committee. 
The bill would put into state law what justices decided last fall. The process to fill a seat would be the same as for filling legislative vacancies due to an office holder's death or resignation -- district parties would name a successor.
The bill specifically says, "The governor may not fill a vacancy in the office of a member of the legislative assembly."
Democratic-NPL District 8 House nominee Kathrin Volochenko, of Mercer, finished third in the race for two seats and also unsuccessfully sought the seat won by Andahl.