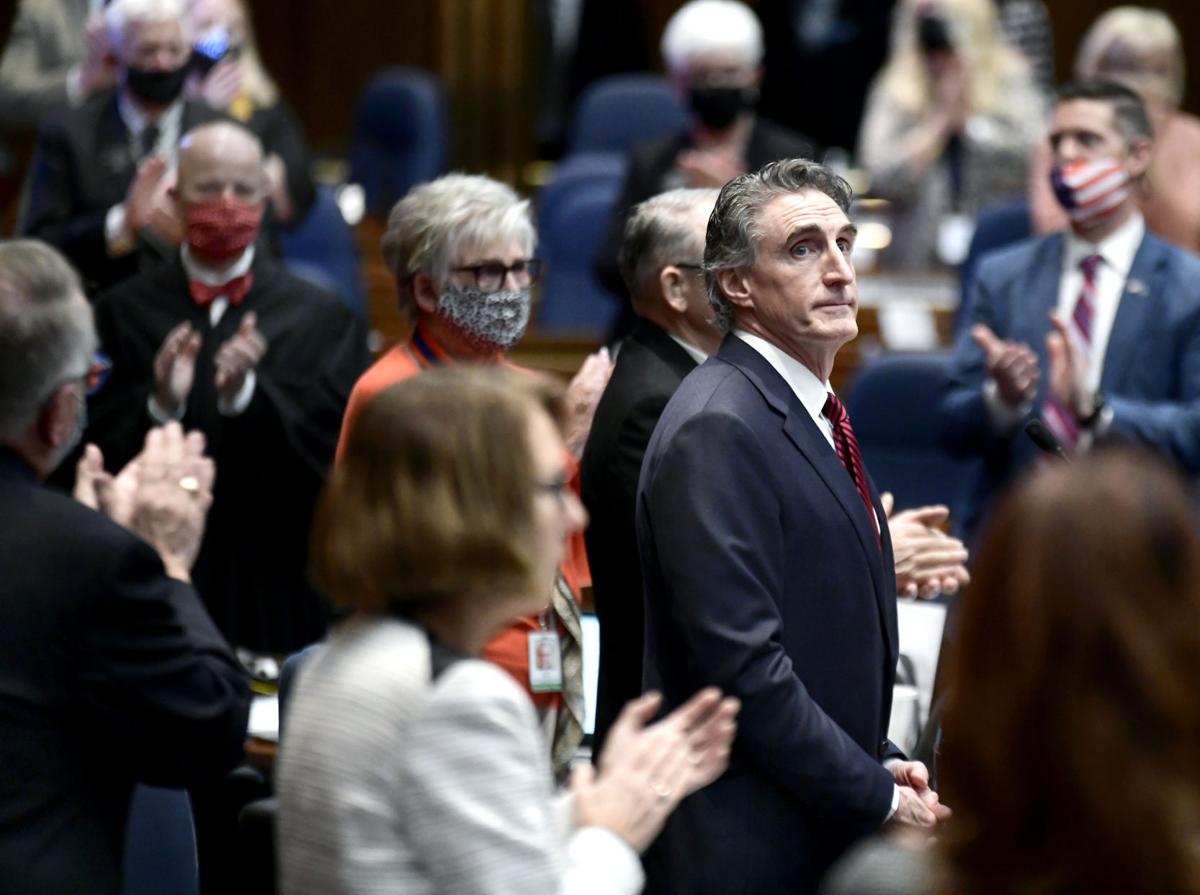 Petitioners who include ultraconservative North Dakota lawmakers and Republican Party leaders have proposed a ballot measure for term limits on the governor and members of the Legislature.
Secretary of State Al Jaeger received the petition on Thursday for his review of its format. After his approval for circulation, petitioners would have one year to gather 31,164 signatures to put the measure to voters next year.
The measure would add a new article to the state constitution, effective Jan. 1, 2023, imposing term limits of eight cumulative years each in the House and Senate. The governor could not be elected more than twice. Term limits would not be retroactive -- meaning the service of current officeholders would not count against them.
The measure's language also would bar the Legislature from proposing amendments to alter or repeal the term limits; only citizens would be able to do so.
North Dakota For Term Limits Chairman Jared Hendrix, of Minot, did not immediately return a phone message seeking comment.
In a statement he said, "We are filing this petition because North Dakota needs a government of the people, not a political class.
"Term limits ensure everyone from our communities can run for an open seat rather than going up against well-connected incumbent politicians. Increasing citizen involvement with term limits will allow new ideas to be heard," Hendrix said.
"Term limits provide more opportunities for citizens to have a role in government without leaving their job or business to become a career politician," he said. "Our communities have a bench of engaged citizens who would run for office if they had the opportunity to run on a level playing field, term limits end incumbent advantage and levels the playing field. More people will use the opportunity to serve their state and communities."
The measure's 42-member sponsoring committee includes several state lawmakers linked to the ultraconservative Bastiat Caucus, as well as multiple new GOP district chairmen. Hendrix is the Minot-area District 38 GOP chairman.
Last spring, Republican district parties censured nine GOP lawmakers, actions political observers tied to the House expulsion of former Rep. Luke Simons, R-Dickinson, for workplace and sexual harassment. Simons denied any wrongdoing and said he was denied due process.
The censures happened at district reorganization meetings, when party members chose their district leaders, many of them new. A censure formally condemn a person's conduct.
North Dakota has no term limits for state elected officials or lawmakers. The governor and lawmakers each serve four-year terms.
North Dakota's Legislature has 47 senators and 94 representatives, and meets every two years for up to 80 days to write new laws and budgets. The 2021 Legislature adjourned April 30 after 76 days.
More than 60 lawmakers have served eight or more years in their respective chamber; two have served more than 40 years: Sen. Ray Holmberg, R-Grand Forks, and Rep. Bob Martinson, R-Bismarck.
North Dakota's longest-serving governor, Democrat Bill Guy, was in office from 1961-73. U.S. Sen. John Hoeven, R-N.D., served 10 years as governor from 2000-10. 
The House in a 12-78 vote this year defeated a resolution brought by Rep. Jeff Magrum, R-Hazelton, similar to the measure being proposed for 2022. That resolution would have imposed term limits of 16 years for members of the Legislature and eight years for the governor.
Magrum is a measure sponsor. He said residents of his district want term limits.
"I realize that term limits to politicians is more like kryptonite to Superman. It's not something that politicians like," Magrum told the House. 
Fifteen state legislatures, including Montana and South Dakota, have term limits.
Two other measure groups are gathering signatures for constitutional initiatives next year. One would legalize marijuana. The other seeks to limit constitutional initiatives to one subject and require at least 60% of voters to be in favor of amending the constitution.
Another petition group is seeking to recall Gov. Doug Burgum and Lt. Gov. Brent Sanford.
The 2021 Legislature did not approve any measures for voters.