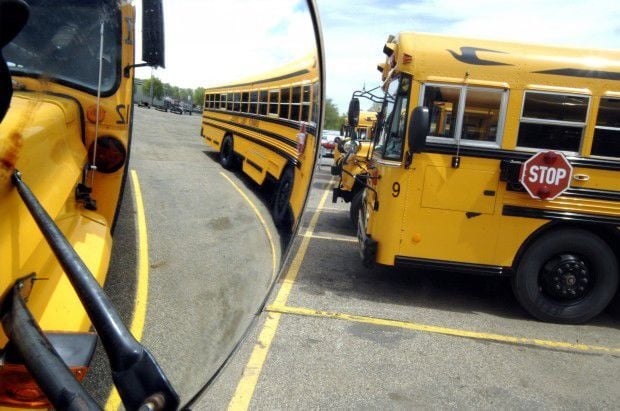 North Dakota's state auditor has released critical findings resulting from a citizen-initiated audit of the Parshall Public School District.
It's unclear whether any of the irregularities were criminal or fraudulent in nature.
"What we found were deficiencies in their financial practices and a need for greater internal accountability within the District and to those they serve," State Auditor Josh Gallion said in a statement.
School officials say they've taken measures to address the issues, including forming a finance committee and hiring an accountant.
Eighty-one people from the school district petitioned for the audit earlier this year.
Parshall, on the Fort Berthold Indian Reservation, had 276 students enrolled for the 2020-21 school year.
More than $3.7 million unreconciled from 2018 and 2019. Reconciliation is an accounting process that ensures accuracy of financial records.
Missing documentation for more than $500,000 of purchases, including three months of credit card statements
Health insurance benefits paid for two people who aren't employees
Nearly $900,000 in expenditures that had no evidence of school board approval
Inaccurate reporting of federally connected children on a grant aid application. Those include children who live on Indian lands or in federally subsidized low-rent housing.
"The 17 issues our team identified are extensive," Gallion said. "Our hope is now that these areas have been identified, the School District can make changes necessary to implement best practices to better serve their students and community."
Parshall Superintendent Shane Sagert in a corrective action plan sent to the state auditor last month indicated the school district agrees with the audit's recommendations, has formed a two-member finance committee to address the issues and plans to implement certain controls. 
School Board President Michelle Hoff told the Tribune the board also has hired an accountant to help with bank reconciliations and bookkeeping.
She said the audit's publication on Monday caught board members off guard. The audit had not yet been presented to the full board, she said.
Hoff would like to see the citizen request for the audit and learn the reasons behind the initiative. She said the auditor assured board members the probe didn't find fraudulent activity. A spokesperson for Gallion told the Tribune, "Our office does not make determinations on criminality."
The school board president, superintendent and state auditor put together the corrective action plan, which has yet to be presented to the full board, she said.
That plan and the audit findings were set to be presented to the board in September. Hoff said the board might have a special meeting this week with the state auditor.
"I'm glad, I've learned a lot from this process on what to look for, definitely keeping on track of the bookkeeping and just the organization in the office and info given to the board," she said.