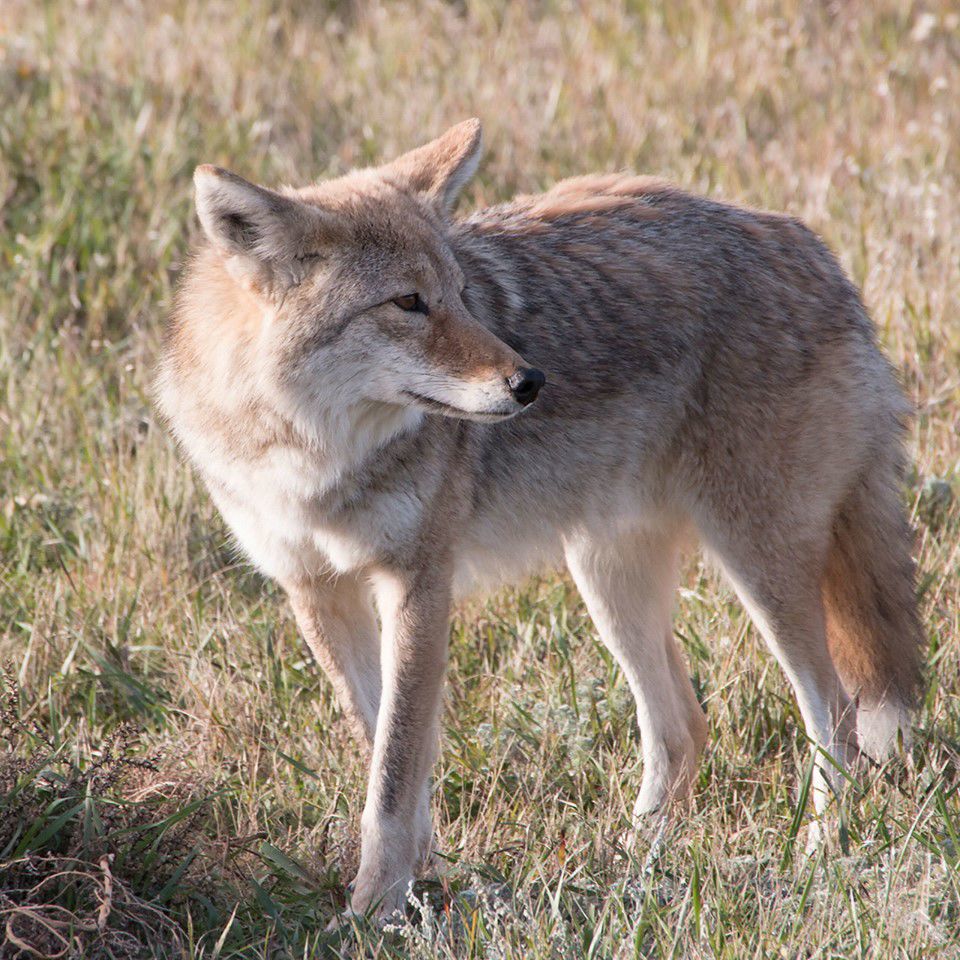 Recent sightings of coyotes in northwest Bismarck are making a splash on social media, but North Dakota's Game and Fish Department says coyotes are common urban wildlife.
"A similar situation could develop just about anywhere," the agency said in a statement released Tuesday.
Coyote research conducted by United Tribes Technical College several years ago confirmed regular coyote movements into and around Bismarck.
You have free articles remaining.
"It's not a surprise at all, as far as coyotes being in the city," Game and Fish Wildlife Chief Jeb Williams said Wednesday. "It's not a huge concern, but something to be aware of, to be cautious about."
Some of the recent sightings reported to the Police Department and to Game and Fish have been during daylight hours and close to houses. But the wildlife agency says that is not unusual for coyotes, and they're rarely a safety concern.
The agency cautions people to still treat coyotes like a wild animal -- don't feed them, don't approach them and keep pets away from them.
"Wave your hands and arms and make loud noises so that coyotes learn being in close proximity to people is dangerous," Game and Fish said.
People with questions can contact Stephanie Tucker with Game and Fish at (701) 220-1871 or John Paulson with the U.S. Department of Agriculture-Wildlife Services agency at (701) 355-3308.