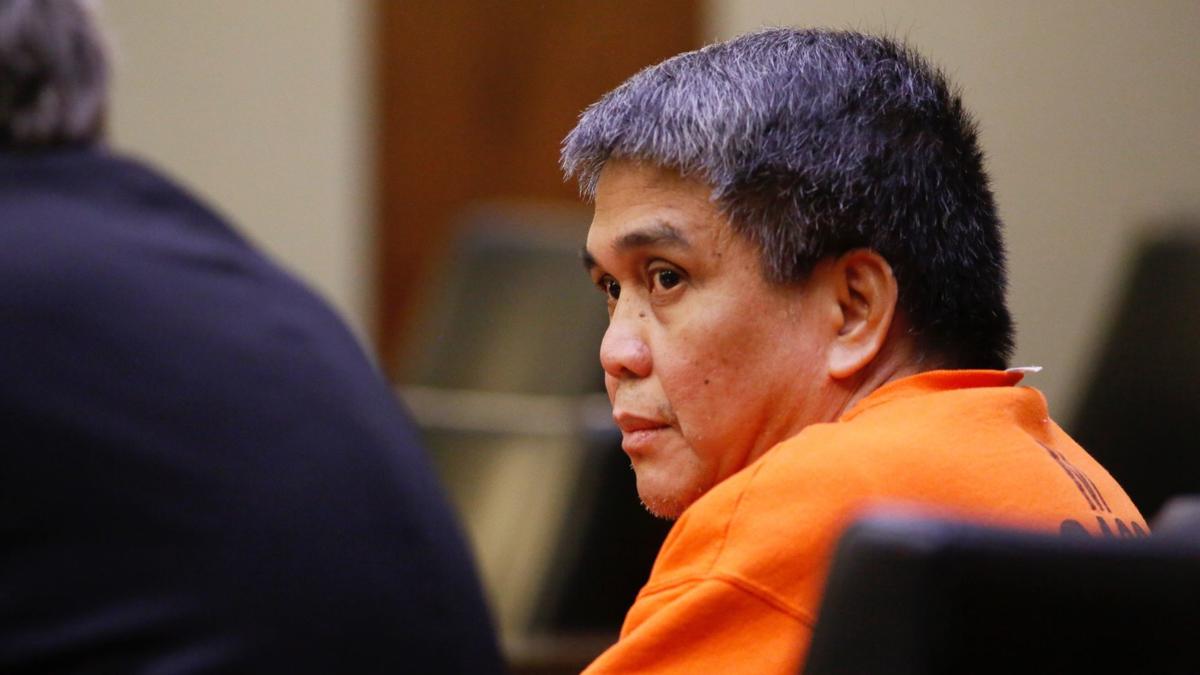 FARGO — A former Catholic priest was sentenced Monday in Cass County District Court on charges that he sexually abused two boys in the 1990s while assigned to churches in Fargo and West Fargo.
Fernando Sayasaya will serve 20 years in prison for his conviction on two charges of gross sexual imposition. He pleaded guilty in May to those charges, after originally entering not guilty pleas in February.
Sayasaya will be required to register as a sex offender. He was given credit for 360 days spent in jail.
The case extends back decades to when Sayasaya served as associate pastor at St. Mary's Cathedral in Fargo and Blessed Sacrament in West Fargo.
He was removed from his duties in the Fargo Diocese in August 1998 after two brothers accused him of sexually abusing them.
Sayasaya was charged in Cass County District Court in 2002.
The criminal charges said Sayasaya sexually touched two boys under the age of 15 on more than one occasion.
Victims told police Sayasaya would touch or attempt to touch their penises and other private parts when they visited his apartment.
One of the boys told police Sayasaya showed pornographic movies and served him alcohol.
A federal indictment was returned in 2003 after he failed to return to the United States following a 1998 visit to the Philippines.