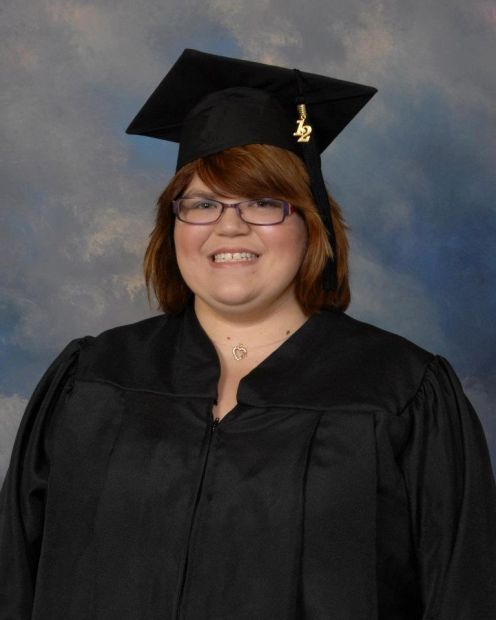 BISMARCK, N.D. - After struggling through classes at Bismarck State College, Kaela Surface sought out an alternative type of education at Beacon College in Leesburg, Fla., a school specifically geared toward students with learning disabilities.
Surface was diagnosed with attention-deficit/hyperactivity disorder and a math learning disability when she was about 4 years old.
ADHD is common in children and adolescents and in many cases continues into adulthood.
People with ADHD often have significant difficulty paying attention and concentrating.
"Back in grade school, I always struggled," Surface said.
According to Surface, she is the first graduate from Beacon College from North Dakota.
"I don't really know if I would have graduated from college as soon as I did," Surface said. "It probably would have taken me a lot longer had I not found out about Beacon."
Beacon College has an enrollment of 190 students.
"Seventy-six percent of our students graduate with a BA degree within four years of admission," Shelly Chandler, vice president of academic affairs at Beacon College, said. "We offer an education specially geared toward students with learning disabilities because we have a student-centered learning model with lots of support services."
Some learning services offered at Beacon College are learning specialists, life coaches, occupational therapists, mental health counselors, math specialists and peer tutors.
Requirements for admission into Beacon are a regular high school diploma or GED, the ability to do college work as evidenced by IQ and achievement testing and a documented learning disability or ADHD.
"Many of our students have tried to succeed at other colleges, but they have been unsuccessful," Chandler said. "Each year a few students leave Beacon College with their AA degrees and transfer to other colleges to pursue a major we do not offer. Some are able to transfer the skills they have learned at Beacon College to their new setting, others are not successful and return to Beacon College to finish their BA degrees."
The rate of employment for graduates from Beacon is 82 percent.
Surface graduated with two associate degrees, one in computer information systems in 2011 and another in human services this year.
She lives in Wishek and will return to Florida to walk in the graduation ceremony for her second associates degree this May.