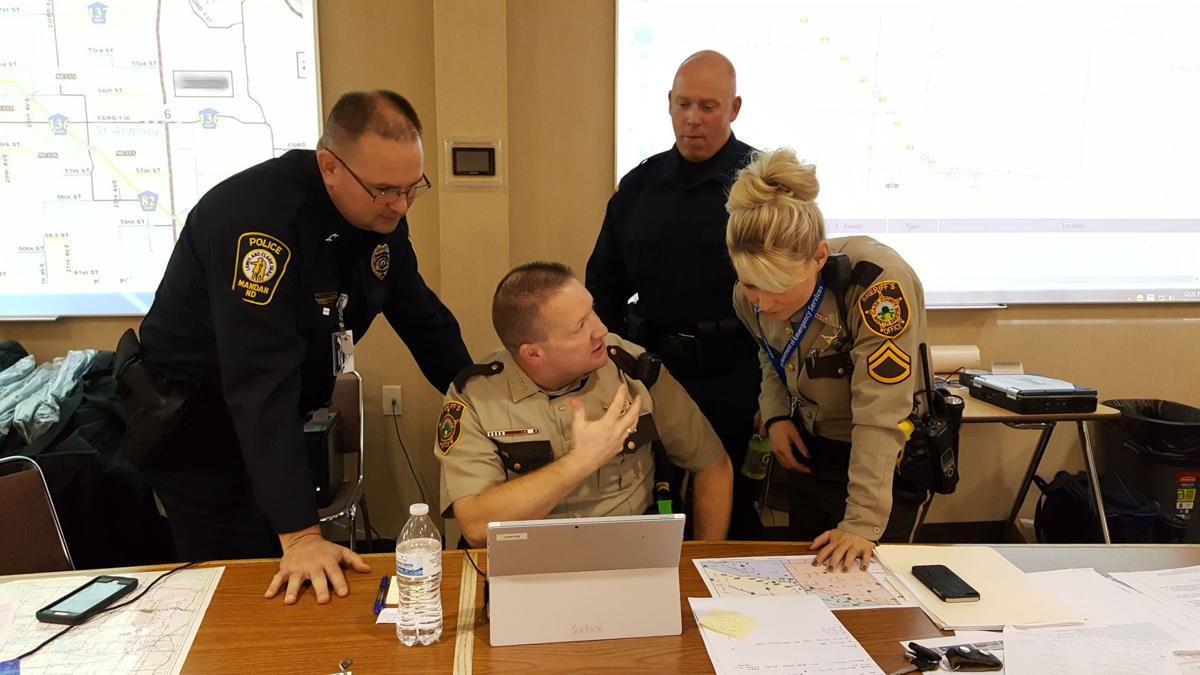 Morton County is aiming to keep 40 officers from other states here to help police the Dakota Access Pipeline protests, but it is not clear yet who will send them.
"It is our desire to keep that level of support," said Donnell Preskey, spokeswoman for the Morton County Sheriff's Department.
Wisconsin law enforcement agencies sent 43 officers to North Dakota on Sunday, according to Lori Getter, spokeswoman for Wisconsin Emergency Management. 
The Wisconsin deputies have provided extra patrols, Preskey said, and they were present at a protest staged Monday at a construction site near St. Anthony.
But most of those officers are going home on Sunday. Only eight will be here for another week, according to Getter. 
Dane County Sheriff Dave Mahoney, of Madison, told the Wisconsin State Journal on Wednesday that he was pulling his support early. He sent 13 officers this past week and intended to send the same number in shifts for the next two weeks, but changed his mind because of community pressure and cost.
Getter said it was always the intention that the other 22 officers deployed here would stay one week. They have not been recalled.
She said discussions are ongoing with other Wisconsin law enforcement agencies, but no more officers have been confirmed. She said she was not sure if Wisconsin could keep providing officers.
"We hope that other states in the region will be able to provide assistance as well," Getter said.
Preskey said the Morton County Sheriff's Department has sent requests to other states that might send officers. She would not disclose which states.
The Wisconsin deputies were provided to North Dakota under the Emergency Management Assistance Compact, a mutual aid agreement among states.
The officers came after Wyoming's Laramie County Sheriff Danny Glick, immediate past president of the National Sheriffs' Association, pledged the support of sheriffs across the country Oct. 6.
Out-of-state officers have been paid with funds from the $6 million emergency credit line the state got from the Bank of North Dakota.