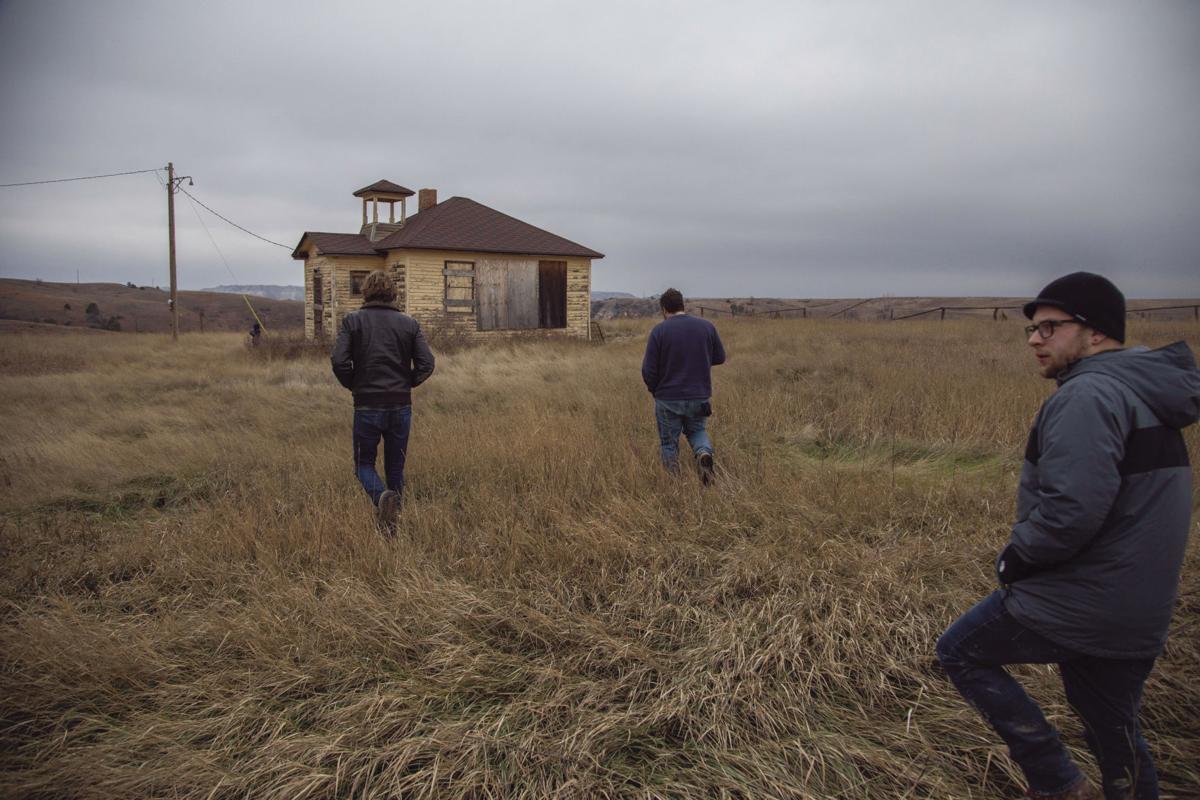 When Daniel Bielinski moved to North Dakota five years ago to direct the theater program at the University of Mary, the first thing he noticed was that this isn't Hollywood. Not even close.
"The state has a very small film industry," Bielinski said. "There's not much infrastructure for it at all."
The other thing he noticed right away is that the state has a lot of talented, passionate people. That gave him a dream. A little Hollywood of North Dakota's own.
"They just all kind of needed a project to unite under," Bielinski said.
And so, each year, Bielinski has worked on one North Dakota story told by North Dakota talent, producing, so far, four short films. Some may recall the latest, "The Badlands Girl," screened at locations across North Dakota.
The positive response to that and Bielinski's other films enabled him to expand this year's project. It will be a full, feature-length film. A Western in the Badlands, told, once again, with North Dakota talent.
It's a dream finally coming true, and Bielinski couldn't be more excited about it.
"Essentially, we're putting an outlaw and a nun on a road trip together across the Badlands," Bielinski said. "And there's just so much dramatic and comedic potential with these two unlikely people stuck together, who don't get along, but in the end find friendship with each other."
Bielinski is a fan of John Wayne and Clint Eastwood-style Westerns, and that's where the idea for this new story line came from. That and his desire to return to the Badlands to shoot a full feature-length Western, which he says is a state first.
"About 20 years ago, there was a film shot there called 'Wooly Boys,'" he said. "But it was a contemporary kind of family-friendly film, not a Western, and not a classic like John Wayne."
Bielinski hired a director out of Minneapolis, Nickolaus Swedlund, to help hone and complete the story in collaboration with him.
Shooting in the Badlands, which is a remote location, will be an experience, Bielinski said.
"But that's part of the romance and adventure of it, too," he said. "We are going to be a pretty tight crew and cast out there in the Badlands, having an adventure together, making a great movie."
Movies that are built on a soundstage have a different feel to them, Bielinski said.
"You build a fake butte on a massive sound stage and fly in dirt from a California desert — this film will benefit from having been shot on location," he said. "It will feel more real. There's just a different feeling to even Hollywood movies that insist on shooting at a real location, and 'Sanctified' is meant to have that feel."
Plus, the Badlands are a beautiful setting for a beautiful story, Bielinski added. That's in keeping with his desire to showcase North Dakota people and places in his films.
Lead roles for "Sanctified" have already been cast. Auditions are Jan. 31 in Bismarck and Feb. 1 in Medora to cast some of the other remaining roles for the movie.
The plan is to shoot the film in May, and release it in regional theaters throughout North Dakota, Montana, South Dakota and Minnesota in the spring of 2021.
After that, there will be streaming opportunities with Netflix and Amazon.
"And there's always the possibility that this is picked up by a larger Hollywood studio and given national distribution," Bielinski said. "But our priority really is just to have this North Dakota theatrical release, and then to release it online."
Be the first to know
Get local news delivered to your inbox!