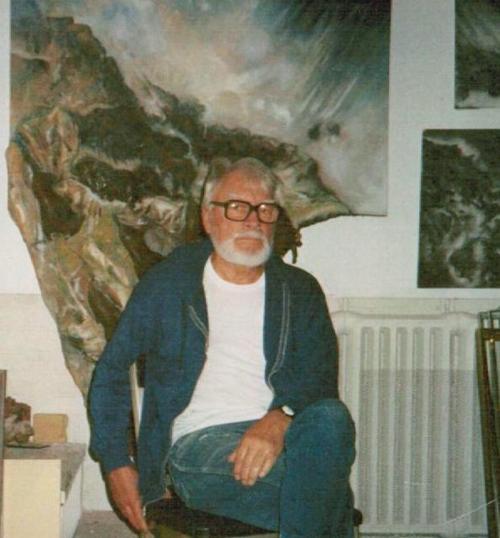 A five-week exhibition is planned at a Manhattan arts venue showcasing the work of a long-lost North Dakota expressionistic painter.
New York writer Jared Beasley acquired about 17 paintings from a thrift store in New York that he learned were the work of Hebron native Ted Conrath, an obscure artist whose name Beasley later helped restore to the roster of the prestigious National Arts Club. 
You have free articles remaining.
Conrath's work generally depicts cloudscapes and landscapes, some inspired by North Dakota's Badlands.
The exhibition is to run from Oct. 28 to Dec. 6 at the venue at 15 Gramercy Park South in Manhattan. An opening reception is set for 6-8 p.m. Oct. 30. 
"Five weeks, we're just really over the moon with that," said Beasley, who is writing a book about Conrath's family history and plans to visit North Dakota for research.