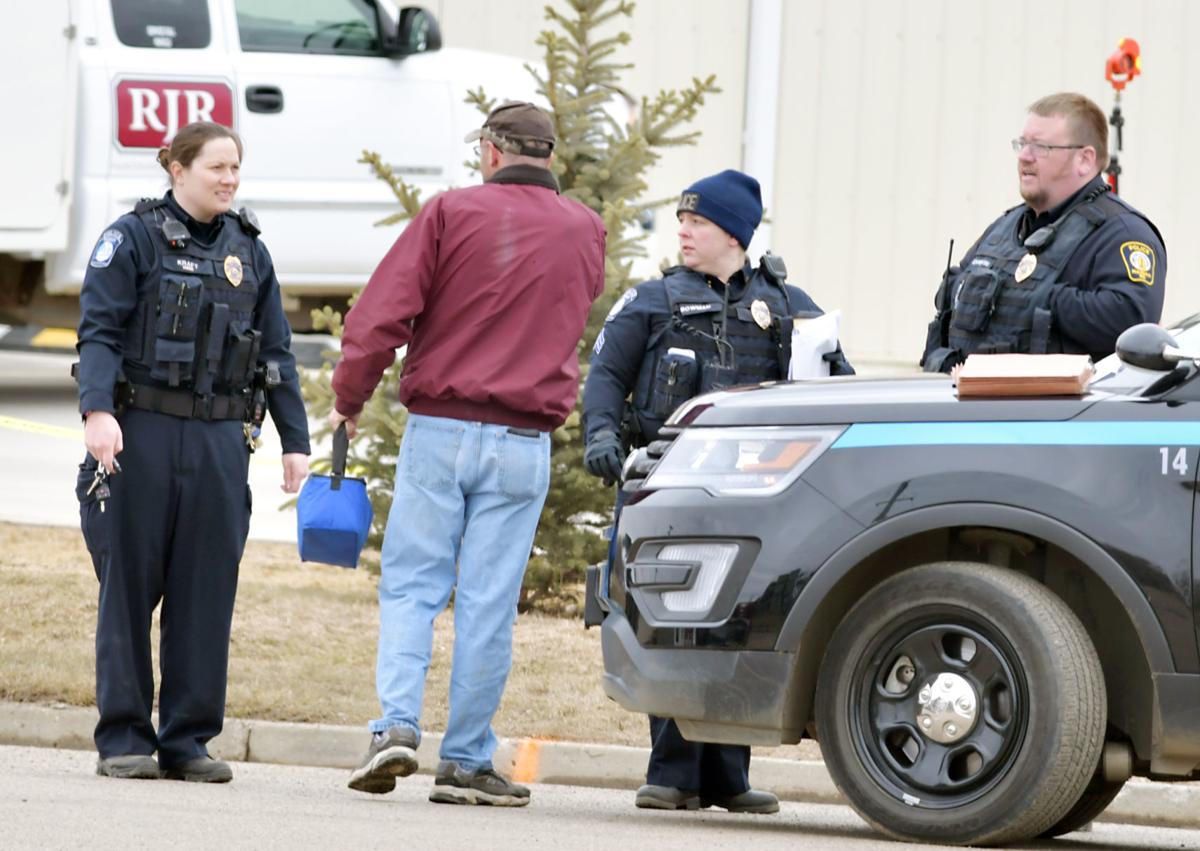 FARGO — The number of criminal homicides committed in North Dakota in 2019 could be the highest in four decades.
Since 1978, the highest number of criminal homicides reported in a single year in the state was 22, a number reached in both 1993 and 2015.
A Forum of Fargo-Moorhead analysis of homicides reported in North Dakota so far this year suggests the number could exceed 22, possibly reaching as many as 26. However, official figures won't be known until the new year.
Only criminal homicides are included in the annual state tally. They are defined by the U.S. Department of Justice Uniform Crime Reporting program as the willful (non-negligent) killing of one person by another, including cases of murder and non-negligent manslaughter.
With the exception of murder, however, what cases qualify as criminal homicides is not always clear, since cases that result in charges of manslaughter or negligent homicide are sometimes counted in the annual homicide total and sometimes not.
In late June, North Dakota Attorney General Wayne Stenehjem said 17 homicides had been reported in the state as of that point in 2019.
Numbers for North Dakota at this point in 2019 were not available from Stenehjem's office, which said statewide compiled data for 2019 will not be available until after the required reporting date for local law enforcement agencies, which is April of next year.
You have free articles remaining.
Since late June, when Stenehjem confirmed 17 homicides had been reported across North Dakota, at least five murder cases have been filed in district courts across the state, which would appear to bring the homicide total to at least 22 so far this year, tying the highest number since 1978. (Records prior to 1978 were not available on the state attorney general's website.)
In addition, since the end of June two crash deaths occurred in the state that resulted in charges of negligent homicide and according to the North Dakota Highway Patrol those two cases will likely be reflected in the annual statewide homicide tally.
If so, the state's homicide total this year could be at least 24.
And it may not stop there.
Wahpeton police said a death resulting from a recent fight there is expected to be counted toward the state's annual homicide tally as well, which could conceivably bring the total this year to at least 25.
Also, a shooting death in Williston in November that involved a juvenile defendant will likely be added to the annual homicide tally as well. If so, it could push the state total in 2019 to at least 26.
In Morton County, one person, Chad Isaak, faces four counts of murder in connection with the deaths of four people at RJR Maintenance & Management in Mandan in April.
Domestic violence often plays a role in homicides reported in North Dakota, according to the state attorney general's office. Of the 17 homicides reported in 2018 in North Dakota, 12 were connected to domestic violence.