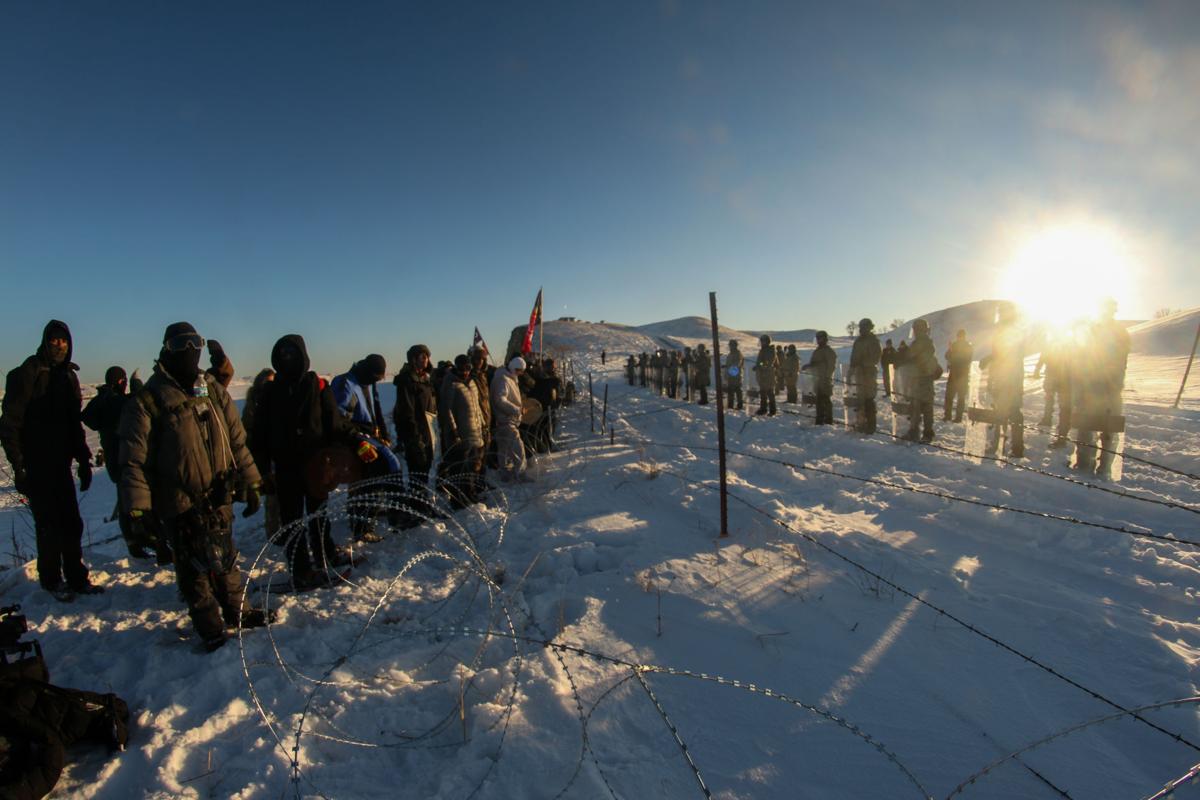 The U.S. Army Corps of Engineers granted an easement to complete drilling of the Dakota Access Pipeline under the Missouri River/Lake Oahe. The Standing Rock Sioux Tribe is expected to sue. DAPL developer Energy Transfer Partners indicated it will begin drilling immediately.
"The drill under Lake Oahe will take approximately 60 days. It will take  an additional 23 days to fill the line to Patoka, Ill., enabling Dakota Access to be in service in approximately 83 days," said Vicki Granado, spokeswoman for Energy Transfer Partners.
The announcement comes after the Army notified Congress Tuesday that it had completed an expedited review of the pipeline route after an order from President Donald Trump. The environmental impact study initiated in January will be canceled, the corps said.
"On Feb. 8, 2017, the U.S. Army Corps of Engineers granted an easement to Dakota Access LLC allowing the installation of a 30-inch-diameter light crude oil pipeline under federal lands managed by the corps at Oahe Reservoir," the corps said in a statement released Wednesday evening. 
In a statement, DAPL developer Energy Transfer Partners announced that it had all of its permits and expected the pipeline to be constructed and in service in the second quarter of 2017.
"With this action, Dakota Access now has received all federal authorizations necessary to proceed expeditiously to complete construction of the pipeline," the company said.
But the Standing Rock Sioux Tribe said Tuesday they would fight the easement in court on the grounds that the EIS was wrongfully terminated. 
In cities around the country, including San Francisco and Chicago, people took to the streets Wednesday in a "#NoDAPL last stand." While most organizers have encouraged people to fight the pipeline in Washington and through their local governments instead of coming to North Dakota, Chase Iron Eyes and some others have encouraged people to return to North Dakota to protest construction.
"I'll see you on the front line," Iron Eyes said in a video statement posted online.
The tribe fears a pipeline leak could contaminate its drinking water. The company building the $3.8 billion, four-state crude oil pipeline has said it is safe and outfitted with the latest technology. 
Local and state leaders quickly applauded the decision they hoped would bring finality to months of protests in southern Morton County. They are asking for more federal law enforcement officers to assist during the construction process.
"Our hope is that the new administration in Washington will now provide North Dakota law enforcement the necessary resources to bring closure to the protests," Morton County Sheriff Kyle Kirchmeier said in a statement. 
Check back for updates to this story.