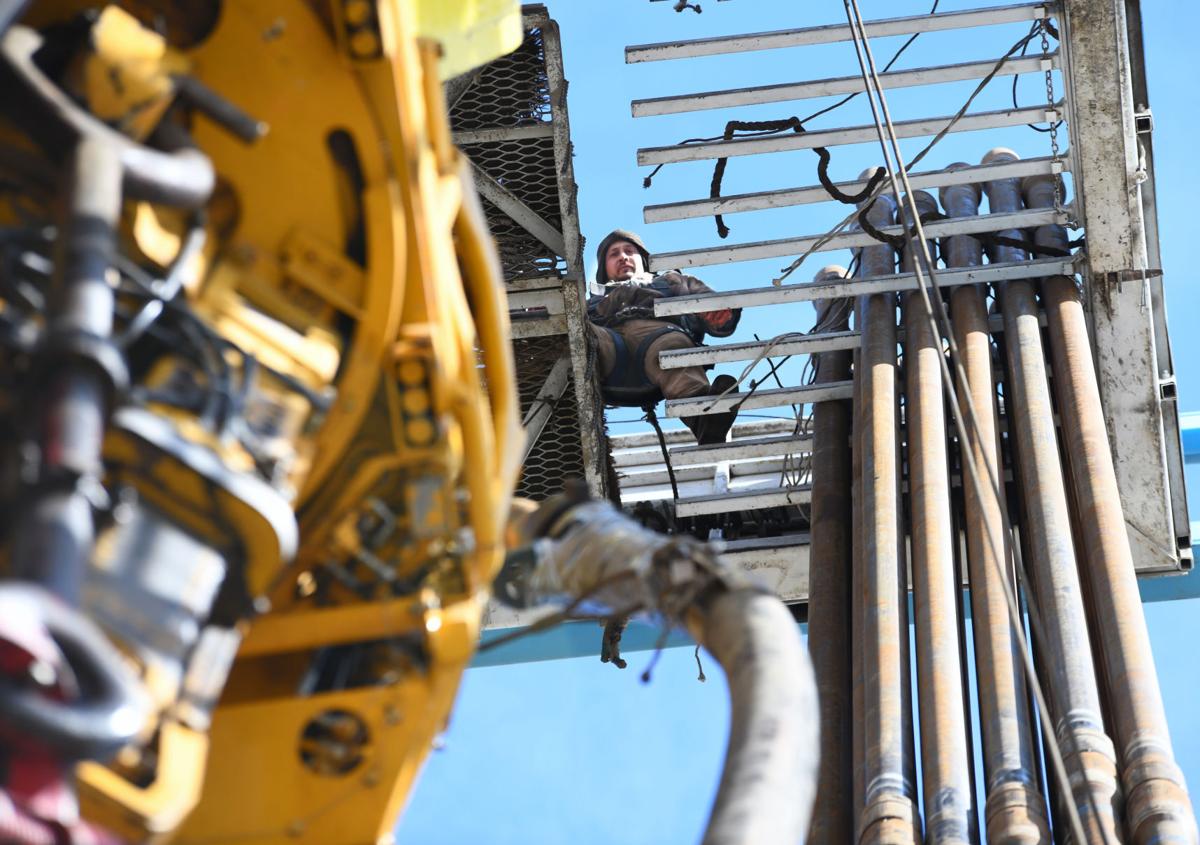 The makeup of a new board tasked with identifying which low-carbon projects in North Dakota should receive state financial help is drawing praise from Republican leaders but criticism from at least one Democratic lawmaker who wanted more representation for wind and solar power.
The Clean Sustainable Energy Authority is expected to meet for the first time next month.
Carbon emissions contribute to climate change, and state leaders feel increasing pressure to address the issue to help preserve industries such as coal, particularly as investors signal less willingness to fund fossil fuel-related projects. State officials also want to support new energy industries and enhance existing ones.
Some of the money available through the energy authority is expected to go toward projects that aim to capture carbon emissions from coal-fired power plants and bury them underground. Although much of the talk surrounding the new energy authority has focused on those efforts, the board has wide latitude to direct money to other energy sectors such as oil, hydrogen, wind, solar and biofuels.
"I think we came light-years ahead during this last (legislative) session in trying to find funds to move these technologies forward," said Lt. Gov. Brent Sanford, who was appointed by legislative leaders to chair the board.
Sanford anticipates the board's first meeting will take place in August, with the first round of funding decided later this year. Some projects counting on help are ready to go, he said, adding that the point of the energy authority is to support the commercialization of projects rather than preliminary research phases.
It's expected that one recipient will be Minnkota Power Cooperative for Project Tundra, a $1 billion carbon capture project at the Milton R. Young Station, a coal-fired power plant near Center. The project has been in development for years and at times has faced challenges attracting investors.
The Legislature authorized a $250 million line of credit from the Bank of North Dakota to support loans or loan guarantees through the energy authority, and state leaders have indicated that could be one avenue for providing a portion of Project Tundra's financing.
Sen. Tim Mathern, D-Fargo, said he was disappointed to learn the makeup of the board. During the legislative session, he pushed for an amendment guaranteeing that some of the spots would go to members of the wind and solar industries.
"It plainly shows propping up the campaign donors of the fossil fuel industry, rather than looking forward to the emerging clean, sustainable energy sources like wind, solar and battery storage," he said. "We need to do a better job of preserving a clean environment and attracting industry of the future, not of the past."
The Legislature tasked various entities with appointing members to the authority. Eight state officials, mainly heads of energy-related departments, will serve as technical advisers, and there will be eight voting members including Sanford.
The other voting members include:
Christopher Friez of North American Coal Co. and Mac McLennan of Minnkota Power Cooperative, appointed by the Lignite Research Council.
Kathy Neset of NESET Consulting and Jim Arthaud of Wave Petroleum Operating, Stout Street and ND Energy Services,  appointed by the Oil and Gas Research Council.
Al Christianson of Great River Energy and Terry Goerger of Goerger Seed and Supply Co., appointed by the Renewable Energy Council.
Joel Brown of First International Bank and Trust, appointed by the Western Dakota Energy Association.
Sanford noted that one of the representatives is from Great River Energy, which is involved in renewables from wind to biofuels. The company is in the process of selling Coal Creek Station, a coal plant that could have a carbon capture system installed down the road.
Minnkota too has wind turbines in North Dakota, though it's gathered significant attention lately because of Project Tundra. The project could pose a conflict of interest for its president and CEO on the board, something Sanford acknowledged could occur with any number of its members should their companies seek funding through the energy authority.
"That will be a delicate dance as it always is," he said, adding that members who are innovative industry leaders will benefit the board through the perspectives they bring. "We'll cross that bridge when we get there."
Gov. Doug Burgum said last month he wanted to see "fresh faces" on the board such as industry executives involved in driving investment toward cleaner energy, rather than lobbyists likely to advocate for their own industries.
He told the Tribune this week that he thought the people chosen would be "terrific" in advancing the discussion surrounding cleaner energy in North Dakota.
"There have been billions of dollars of new deals identified by our Commerce Department in the last two months," he said. "There is a tremendous amount of momentum happening in our state right now."
Several pieces of legislation direct money to the energy authority aside from the $250 million line of credit. The authority will receive an initial $25 million appropriation from the state general fund, as well as up to $30 million every two years in earnings from the Legacy Fund, which is the state's oil tax savings account.
The energy authority will make recommendations to the full Industrial Commission, chaired by Burgum, for projects that should receive funding in the form of grants, loans and other types of financial assistance.
Sanford said the $25 million appropriation is a good start, but not enough considering some of the projects that could make use of the funds will cost hundreds of millions of dollars or more. Any amount of money the energy authority could award them would be "like a slight down payment" to help get them off the ground, he said.
"That's a drop in the bucket compared to what these projects are needing," he said.