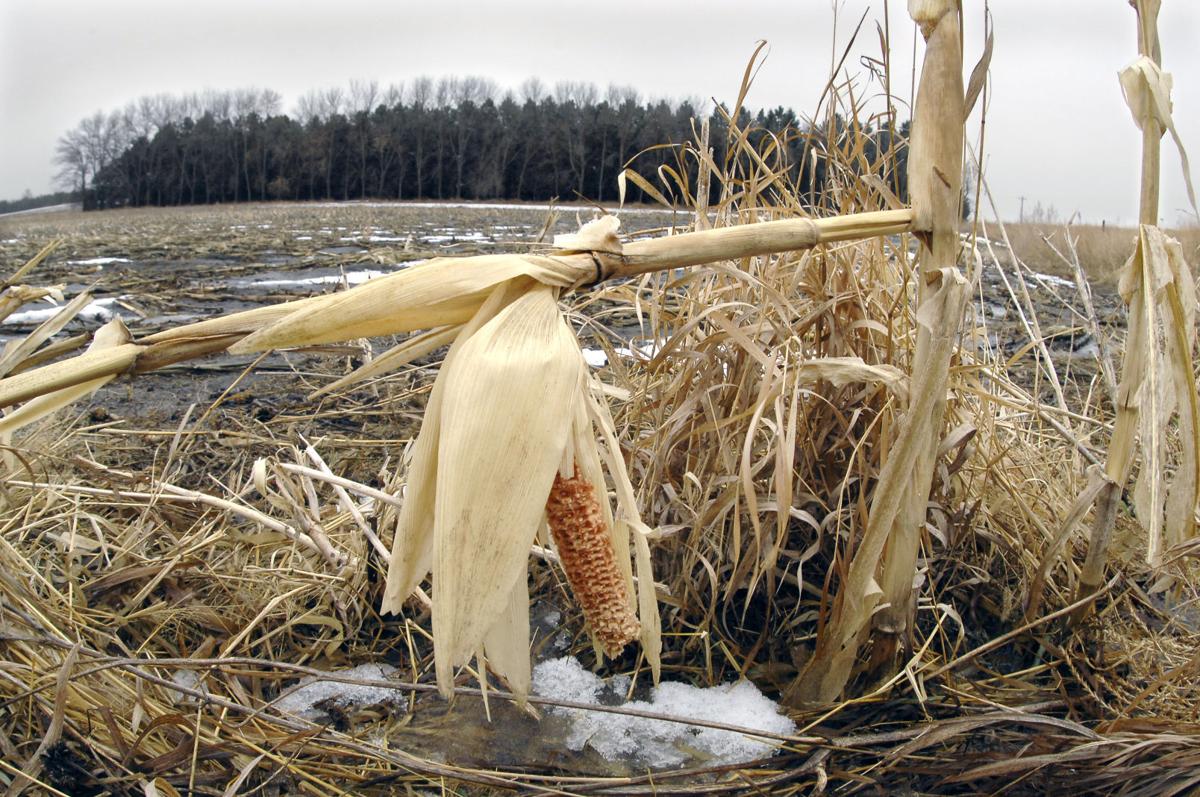 Slight increases in temperature in North Dakota have offered some dividends to agriculture, allowing some crops, such as corn, to creep northward.
In the 1970s, drivers along Interstate 94 in North Dakota might have seen some corn growing in fields. But such sights wouldn't have been likely had they headed very far north.
State climatologist Adnan Akyuz said corn growth in North Dakota has undergone major changes in the intervening decades. Now, corn grows in the counties that border Canada — something that certainly wasn't happening 40 years ago.
North Dakota's climate is characterized by extremes: extreme cold in the winter, extreme heat in the summer, flood some years, drought in others.
The state's climate has been extreme in another way, according to Akyuz. The average temperature in North Dakota has increased at a pace exceeding all of the other states in the country since 1890.
The state's average annual temperature has increased by 2.5 degrees during the past century, Akyuz said. However, that hasn't meant sweltering summers. The average summer temperature has increased by a more moderate 1.4 degrees in the past 100 years. It's the North Dakota winters that have become milder on average, with the average winter temperature increasing by 4.4 degrees in the past century.
The reason behind the spread of corn in the state is an expanding growing season, enabled by the warming trend. In the past 100 years, North Dakota's average growing season has increased by 12 days. The longer season has meant 85-day varieties of corn, which may have been unheard of for many of the state's producers not that long ago, have become a common choice for crop rotation. Varieties that take even longer to mature are not uncommon, either.
Since the increase refers to average temperatures, Akyuz stressed that doesn't mean every year is warmer than the one before. North Dakota's variability means producers still may be unable to grow a late-maturing variety, because of a late winter or an early winter might spell an early end to a crop. In some parts of the state, precipitation hasn't increased along with the temperature, and subsequently, corn yields have remained lower than in other parts of the Corn Belt.
Corn is not the only crop in the state that has been changed by a warmer climate. Joel Ransom, a North Dakota State University professor and agronomist, said the longer growing season means small grains can be planted earlier, allowing them to mature and be harvested before the damaging summer heat takes hold.
Ransom said the eastern part of the state, however, has seen increases in rainfall in recent years, leading to problems with fungal diseases. The wetter conditions have pushed barley and durum from that part of the state.
Climate change seems to be a mixed bag for small grains, Ransom said. While the early-season crops benefit from an earlier growing season, the same factors that allow farmers to get into the field weeks earlier than in the past also have meant that hardier, longer-season crops, like corn, may be more attractive options.
Akyuz said it's hard to say whether the state will continue to warm at the current pace. However, history would suggest that such trends last for hundreds of years, he said. The present warming trend for the planet began around 1850, so there could be centuries of change ahead, he said.
North Dakota farmers into the future will continue to juggle risk and work to pick the right crops to be profitable, Ransom said.
"We could see continued decline in our small grains as we have conditions that allow more for full season, warm season crops," he said.