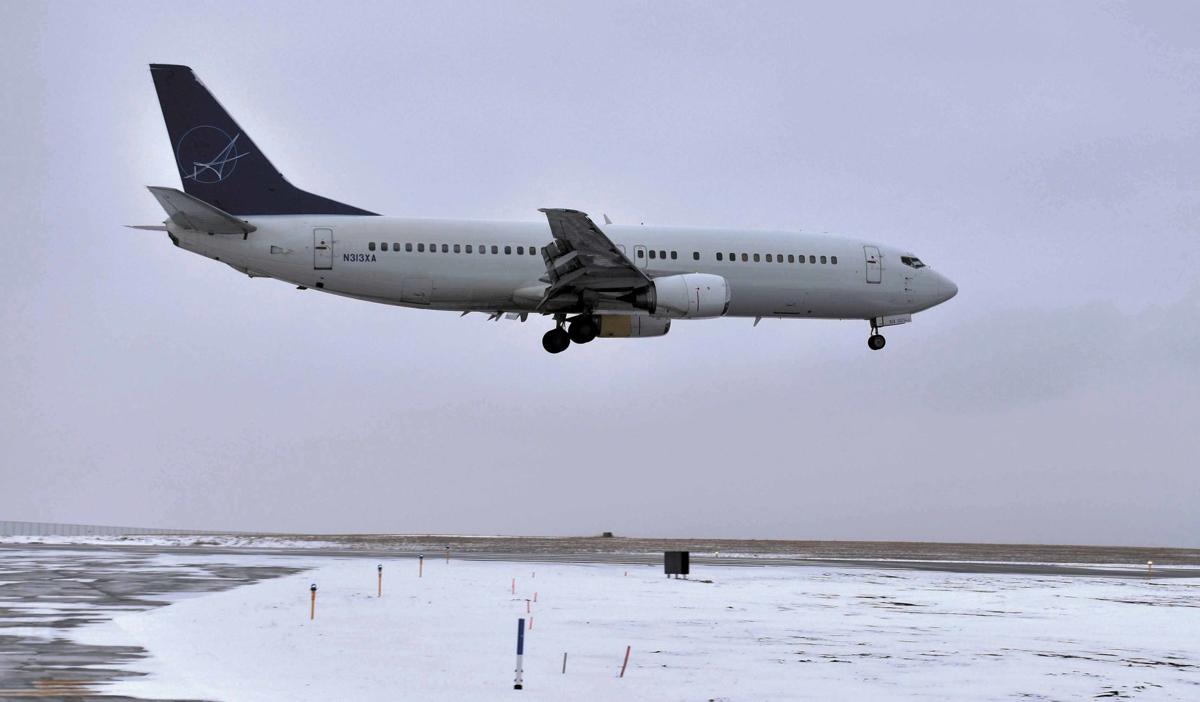 WILLISTON -- Williston Basin International Airport reached another milestone in its short history, welcoming the largest plane to date.
The 188-passenger Boeing 737 landed Sunday, March 15, arriving from Bismarck on its way to Wendover, Utah. The chartered Swiftair flight is the largest aircraft to have landed in Williston, as the runway and terminal at the old Sloulin Field were unable to accommodate such a large craft.
The $273 million XWA opened last October, enabling the city to accommodate charter flights. 
"It's exciting to see that people are utilizing this facility for those types of operations," Airport Director Anthony Dudas 
told the Williston Herald
. "It's exciting not to have to say no anymore."
"Of course, with all of the news that's happening right now, it's going to cause some ripple effects in the airline industry as a whole, and we'll have to continue to communicate with the potential airline partners to provide service here," he said, referring to a downturn in the oil industry linked to the coronavirus pandemic. "With that being said, now there are charter operations that can take place, and those do take place throughout the state of North Dakota and the Upper Midwest. So hopefully we'll be able to continue to attract these types of flights."
"First and foremost the infrastructure as a whole is substantially better," Dudas said. "It meets all those safety criteria that these types of carriers need to see before they're able to operate. Our terminal allows us to accommodate up to 300 passengers per peak hour, so aircraft of this size are what this building is meant to handle."
Enplanement numbers continue to rise at XWA. Dudas said that carriers United and Delta would both be adding an additional flight beginning in June. This would create three flights to Minneapolis on Delta, and four flights to Denver for United.
As cases of COVID-19 also continue to rise, Dudas said the airport is monitoring the situation and following all guidelines from federal agencies regarding travel, as well as taking precautions to sanitize the facility.
"As of right now, no travel restrictions have been put in place at our airport," Dudas said. "We have implemented several policies and procedures to help mitigate any potential risk that could come with large groups of people. That includes additional cleaning of our restrooms and touch points, and at our restaurant partner, the Refinery Kitchen and Bar, they have eliminated shared condiments and things of that nature and gone to single-use cups and items like that. Really we're just trying to make sure that we're eliminating any ways for sickness to spread."
Be the first to know
Get local news delivered to your inbox!