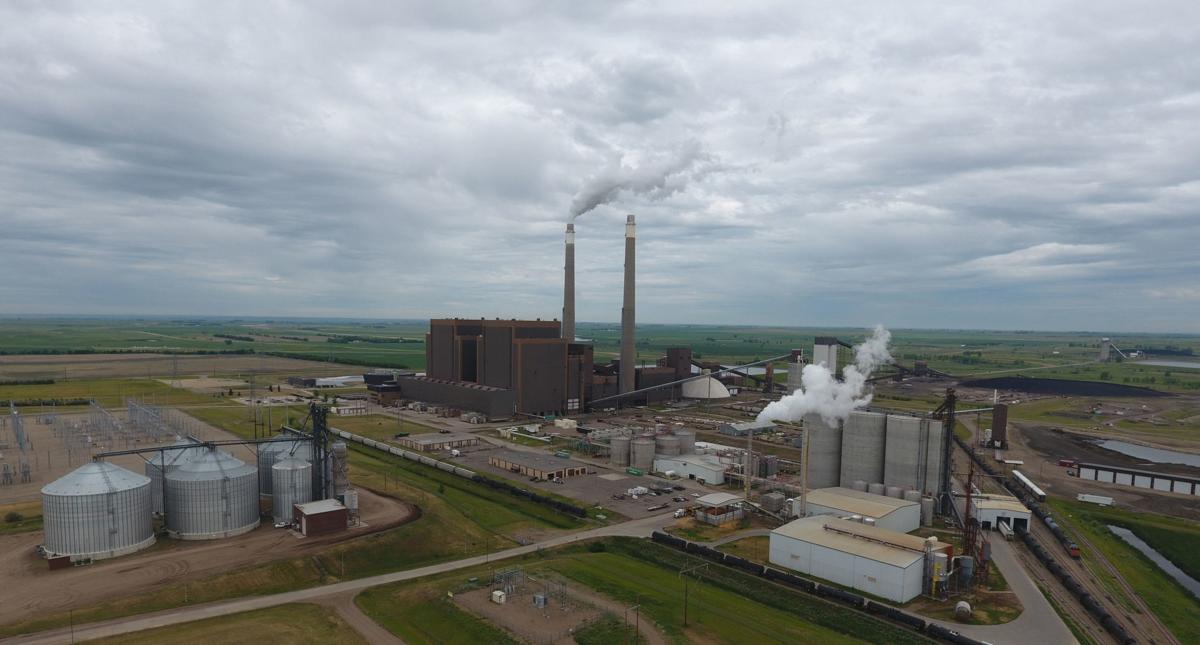 Blue Flint Ethanol is considering wheat and corn leftovers as it continues efforts to find new fuel and power sources.
The plant is co-located with Great River Energy's Coal Creek Station coal-fired power plant, near Underwood in McLean County. Coal Creek is scheduled to close in 2022. Blue Flint, owned by Midwest AgEnergy, uses waste steam from Coal Creek as the energy for the refining process.
Blue Flint recently was awarded $155,000 from the state's Agricultural Products Utilization Commission to conduct research and a feasibility study to use biomass as its fuel source. The group better known as APUC funds developers of North Dakota farm-related products, helping in such areas as research and marketing.
"We've been looking at a multitude of technologies, and a multitude of fuel options, as we look to repower the facility and extend its life," Midwest AgEnergy CEO Jeff Zueger told Prairie Public.
The biomass would include wheat straw and corn stover -- the wheat stems and the corn leaves, stalks and cobs left in a field after harvest. 
"It certainly indicates there's enough biomass in the region around Underwood to support fueling our facility, from a thermal needs perspective," Zueger said.
The company also is looking at natural gas as a potential fuel source.
"Based on the APUC grant, we're moving ahead with a more detailed engineering design and analysis to understand the capital and the technologies, so we can make a decision around whether biomass will be part of our future, or we move ahead with natural gas," Zueger said.
He remains optimistic about the future of Blue Flint.
"From the capacity to bring in natural gas, to bring in a water supply, to provide the technology that will allow us to remain a low-carbon fuel producer, all looks very favorable," Zueger said. "So I would say the likelihood that we will go ahead with a repower is very high."
But Zueger said the final decision rests in the hands of the Midwest AgEnergy board of directors.
Midwest AgEnergy also owns the Dakota Spirit ethanol plant in Spiritwood, east of Jamestown.
Great River Energy announced in May that it plans to close Coal Creek in 2022 after years of financial trouble at the McLean County facility and an unsuccessful search for a new owner, despite efforts to essentially give the plant away. The facility is the largest coal-fired power plant in North Dakota.
State officials have said they want to try to find a new owner. If that task were successful, it could involve a project to capture the facility's carbon emissions and store them underground. Such an effort is already in the works at Blue Flint Ethanol, as the facility recently received a $3.4 million state grant to support a study of the technology.
Be the first to know
Get local news delivered to your inbox!