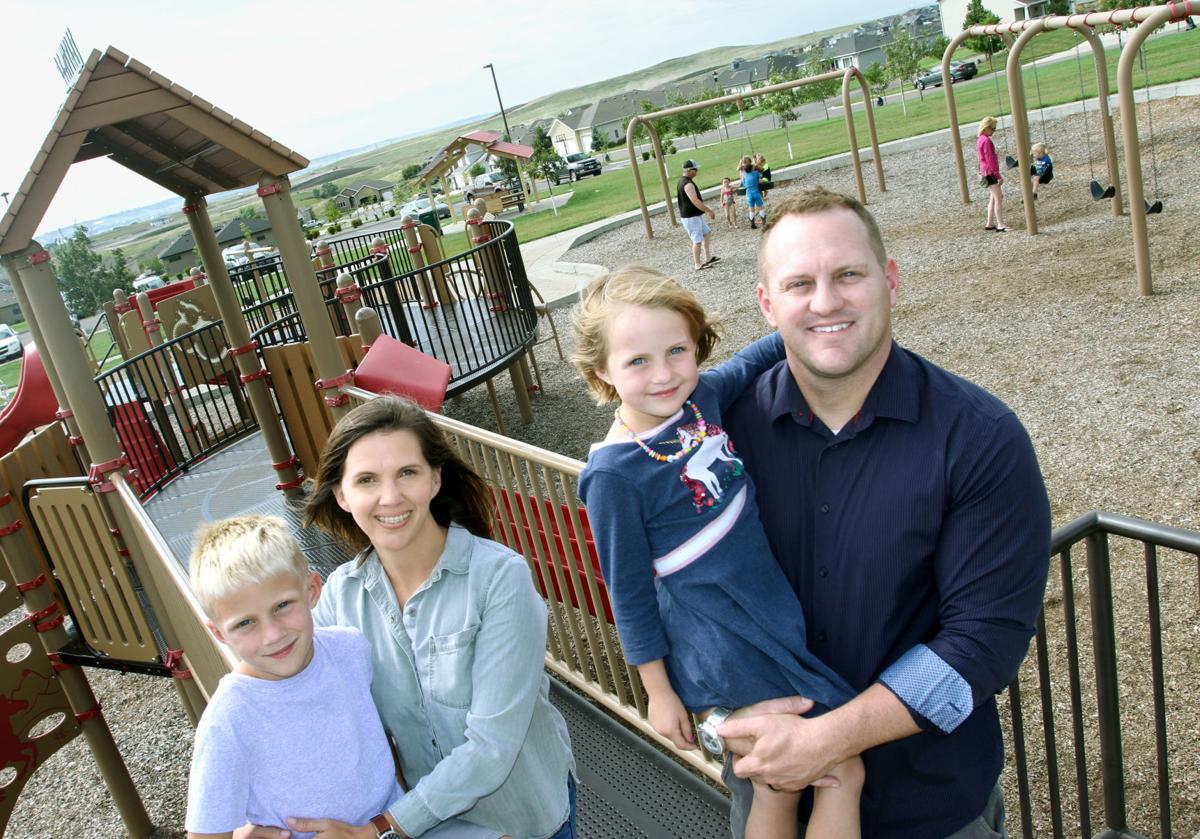 Rachel Parker was in North Dakota twice before she made her home in Bismarck.
As a traveling nurse, the Iowa native came here to work in 2017, then went to Arizona, then back to North Dakota and then to California.
And in February, she returned and settled at CHI St. Alexius Health as a neonatal intensive care nurse.
"I kept leaving and for some reason, something just kept pulling me back," Parker said. "I'm not sure exactly what it was, but I'm here and I'm liking it so far."
The worker shortage in North Dakota is more complex than just an estimated 30,000 open positions. Hiring incentives, employment benefits and cities' quality of life are distinct factors for employers in filling positions and for job seekers on the hunt.
Many employers offer sign-on bonuses, flexible scheduling and the ability to work from home, according to Amy Arenz, the workforce center manager for Job Service North Dakota in Bismarck.
From the Bakken oilfields to Fargo, employers have been "ingenuitive and smart" in trying to entice workers in a tight labor market, said Matt Gardner, director of government affairs for the Greater North Dakota Chamber. Parental leave and work from home have become common offerings, he said.
But job seekers also are curious about the community they might call home.
"I like the size of the community," Parker said. "I like how friendly everybody is, and the low crime and the work ethic here. It would be a good place to raise a family."
Home, sweet home
The U.S. News & World Report in 2018 ranked North Dakota No. 18 for public safety, based on FBI statistics for violent crime and property crime, though the FBI warns against ranking states' crime rates due to different sociocultural and economic factors in each jurisdiction.
North Dakota also notched an 88% four-year high school graduation rate for the 2017-18 academic year, according to the state Department of Public Instruction. And finance and business forecaster Kiplinger in 2018 ranked North Dakota as the No. 6 most tax-friendly state.
Statistics like those are welcome to Wendy Van Duyne and her husband, Mike. Their family moved in 2014 from Lawrence, Kan., in the Kansas City metro area to Bismarck, where she works as a landscape architect and planner and he as an engineer. 
They knew something of North Dakota from Wendy's parents, who drove through the state to their Manitoba vacation home, but it was the struggling economy after the 2008 recession that led them here, given their then-employer's opportunities related to North Dakota's oilfield activity.
"We just thought it was a great opportunity to relocate with our two young children and to build a new life for ourselves in North Dakota, and to experience a lot of the quality-of-life amenities that are at our disposal here," Van Duyne said.
Some employers paint a picture in their job postings of what the state or community looks like. In its Bismarck job postings, CHI offers a small profile of the city, noting the Missouri River for outdoor recreation, among other opportunities for activities in Bismarck.
CHI marketing coordinator Chelsey Kralicek said job seekers look for more than just a position.
"They want to know that they can go to a job and have good benefits and make enough money to support their family, but they also want to know that when they're not working that they have a good place for their family and their children," she said.
CHI also offers incentives for certain positions, such as a $10,000 two-year employment incentive for inpatient hospital nursing, speech language pathologists, surgical technicians and radiology technicians. Kralicek said the incentives can help new employees move in and get started in their new home.
State's involvement
Some bills considered by North Dakota's Legislature have been framed as making the state more appealing to newcomers.
One bill before the 2019 Legislature proposed a state-administered family leave fund. The bill brought by Rep. Karla Rose Hanson, D-Fargo, failed on a wide margin in the Republican-controlled House.
The main argument against Hanson's bill and a defeated, related study was that family leave should be left to the private market.
"I think especially young people expect to have a balance in life, and so if we want to attract young families to North Dakota and keep them here, I think we need to be very creative about what we do as a state," Hanson said. She might reintroduce the family leave proposal in 2021, as "sometimes new ideas take some time."
The bill was one that Democratic-NPL lawmakers said would make North Dakota more attractive to potential workers. Recurring legislation to essentially ban sexual orientation discrimination also has been painted by state Democrats as a message of welcome.
Senate Majority Leader Rich Wardner, R-Dickinson, said the Legislature has made North Dakota attractive through myriad tax relief and investing in schools. He'd like to see more career and technical institutions like Bismarck's Career Academy & Tech Center.
"We need more of that so that we're training our young people, we're keeping them here," Wardner said.
Van Duyne called Bismarck's facility a "valuable asset" and something that was hard to establish in her Kansas community.
She's also been impressed with Bismarck's schools and teachers' commitment to students. Her son, Rory, and daughter, Maebry, attend Centennial Elementary.
"I think it's something we absolutely should use as a recruiting tool for trying to get more people to move here," she said of Bismarck's schools.
'Outside of your 9 to 5'
The Bismarck Mandan Chamber EDC has an entire initiative focused on the cities' quality of life. "Make Your Mark" highlights local schools, businesses and community events amid more than 2,000 job openings in Bismarck and Mandan, about 500 of which are health care-related, according to Job Service.
"We really think it's important to highlight what our community does well, highlighting it as a place to live, work and play, promoting some of our quality-of-life opportunities and any of our strengths (and) successes," said Jaime Sabot, workforce development coordinator for the Chamber EDC.
A number of job seekers are actually Bismarck-Mandan natives who moved away when jobs weren't as plentiful and now are curious about coming back and want to know what's here, she said.
Van Duyne said there have been some trade-offs in moving from Kansas, such as the winter weather, but overall she enjoys life in Bismarck, beyond her work.
"It's just as important to consider what your life looks like outside of your 9 to 5, and what your lifestyle will be like, and how you can build a life for yourself in your community outside of your professional life," she said.
Be the first to know
Get local news delivered to your inbox!