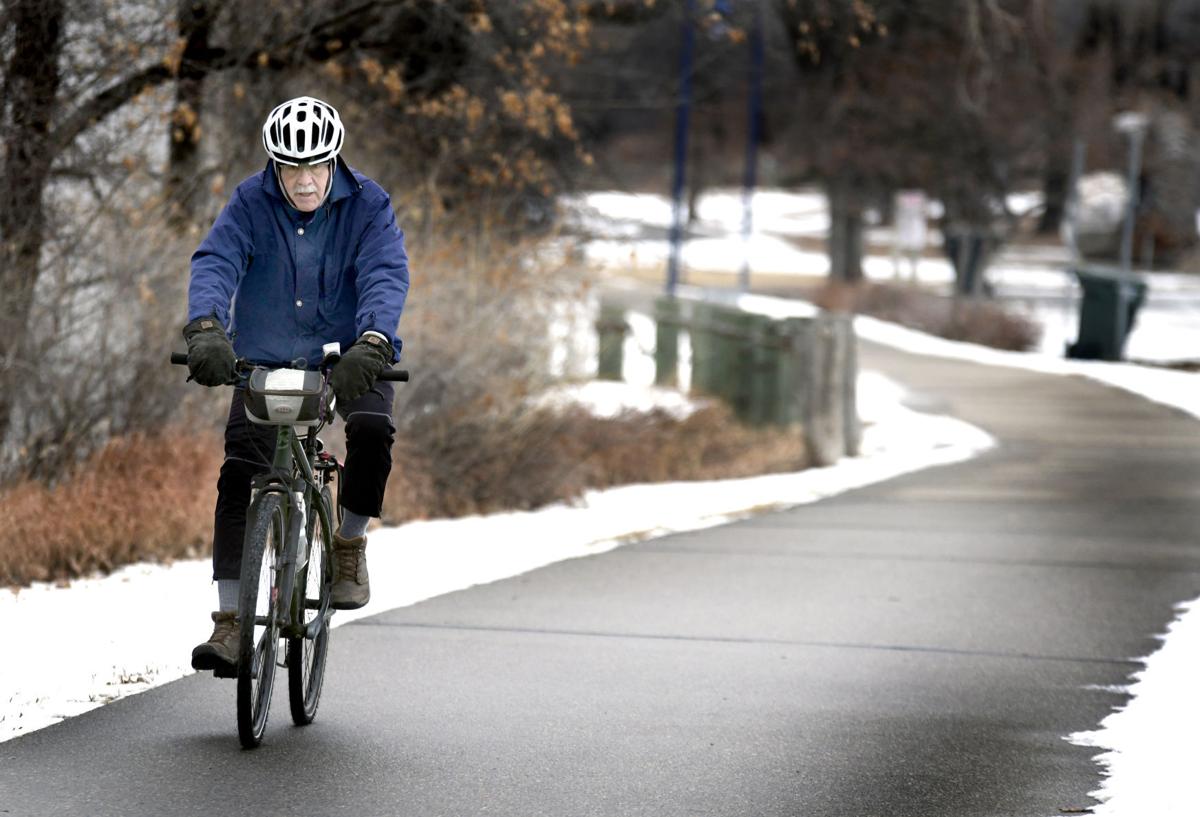 A balmy and potentially record warm start to the workweek promises to give way to more wintry conditions as the weekend nears.
Temperatures across parts of the Upper Midwest could be as much as 25 degrees above normal on Wednesday, according to AccuWeather.
"Record-challenging temperatures are possible for some cities on Wednesday, including Bismarck and Grand Forks," Meteorologist Matt Benz said.
The high for Bismarck-Mandan on Wednesday is expected to reach into the mid-50s, according to the National Weather Service forecast. Bismarck's record high for the date is 52 degrees, set in 1901, according to agency data.
The recent warmth is due to a weather pattern that's drawing up air from the south and southwest, according to National Weather Service Meteorologist Alex Edwards. Dry ground is another factor. Nearly two-thirds of North Dakota, including the Bismarck-Mandan area, is in severe drought, according to the latest U.S. Drought Monitor map.
"Wetter or snow-covered ground will warm up less quickly," Edwards said. "Water has a greater capacity for absorbing heat than dry soil, so a dry soil is going to warm up quicker."
High temps are expected to sink into the 30s on Thursday and Friday and into the weekend as a cold front moves through. There's a chance for snow and gusty northwest winds up to 55 mph on Thursday, and another chance for snow on Saturday.
Snow accumulations appear unlikely, but the strong winds could cause visibility problems for motorists on Thursday, according to Edwards.
The quick-moving system also will usher in more seasonal weather, according to Edwards and Benz.
"Temperatures late this week will be noticeably lower than the mercury reading on Wednesday," Benz said. "But even still, temperatures are only forecast to fall to near-normal levels for mid-January."
Colder temps appear on the way, however. The weather pattern is expected to allow intrusions of arctic air later this month, and accumulating snowfall is possible as Alberta clipper systems dive into the region, according to AccuWeather Meteorologist Brandon Buckingham.