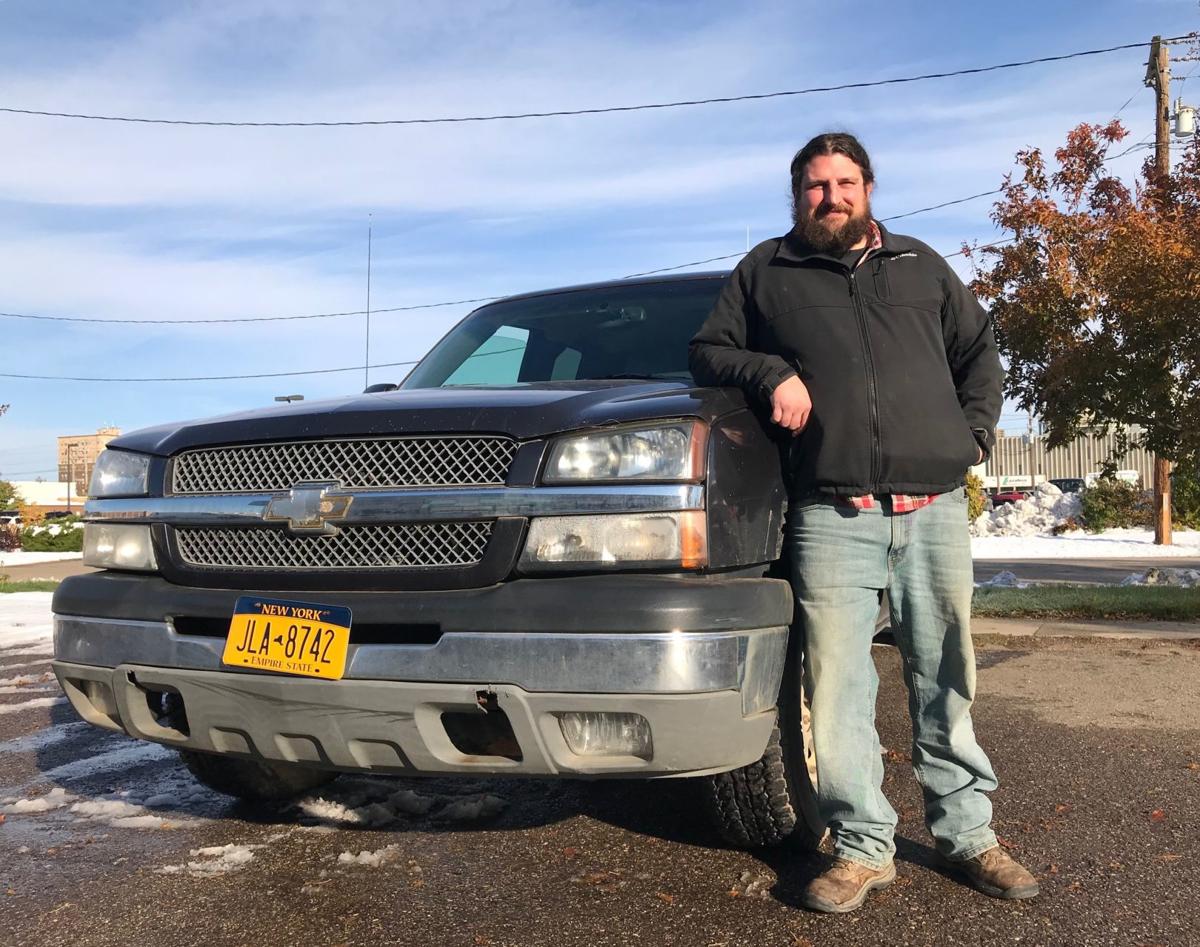 Aaron Dorn endured prolonged unemployment, a criminal trial, depression and anxiety in the last three years without his truck.
"There were many days when it was hard to get out of bed," he said.
The traveling antique salesman from Utica, N.Y., was acquitted at trial in 2018 of felony charges accusing him of trying to swerve and ram a North Dakota Highway Patrol trooper's vehicle in traffic on Main Street in Mandan in November 2016 during protests against the Dakota Access oil pipeline.
But Dorn lost the truck to civil asset forfeiture in a separate case that essentially convicted his vehicle while he went free.
However, new attorneys took his case in March to undo the judgment and succeeded in returning Dorn's truck, which he drove home in October. He'll begin to repair it next spring after saving money this winter.
Dorn theorizes he wouldn't have lost his truck if a 2019 bill had passed before his 2016 arrest. Parallel to his plight came reforms to North Dakota's civil asset forfeiture law passed by the 2019 Legislature, effective Aug. 1. Civil asset forfeiture applies to property involved in crimes, such as cash or vehicles seized from illegal drug operations.
Attorney General Wayne Stenehjem's office trained prosecutors this fall on the new law. It requires a conviction, with exceptions, to initiate forfeiture proceedings and raises the standard of proof for forfeiture. It also requires law enforcement agencies to report forfeitures, among other changes.
Stenehjem said the new law will show the public that law enforcement agencies aren't "policing for profit," which Rep. Rick Becker, R-Bismarck, pointed to as a "perverse incentive" under the old law. 
"At the end, I think the citizens will see just what it is that we've been saying, and that is that we are only taking proceeds from criminal actions from criminals and not innocent people," Stenehjem said.
His office has yet to compile a full year of forfeiture data, which will be available in November 2020 for August 2019 through June 2020.
Becker, who brought the bill that led to the 2019 reforms, ultimately voted against the final bill. He disputes the new law as "a sham" and "just barely a shadow of a reform."
"If anything, (it's) generally intended to keep the status quo as much as possible while still staving off any true reform," he said. 
Becker would like the reporting of forfeitures to be gathered in a useful way for the public. He'll weigh what the mood could be for the 2021 Legislature to consider another bill.
He'll also watch for any "ripple effect" from a circuit court judge ruling in October that declared South Carolina's civil asset forfeiture law unconstitutional.
"Because I think anyone with half a brain can see that civil asset forfeiture is problematic policy and is ripe for abuse and is not the proper way to conduct governance," Becker said. 
Stenehjem maintains there has been no abuse of forfeitures in North Dakota, saying he would have heard complaints. Most cases are for illegal drug money, he said.
Forfeiture cases aren't rare, though they number in the "dozens, as compared to thousands of criminal cases," said Aaron Birst, executive director of the North Dakota State's Attorneys' Association. He testified on the bill as it moved through the Legislature.
Birst lauded the new law's centralized reporting and higher standard of proof. Prosecutors previously needed only probable cause to initiate a forfeiture case.
Now prosecutors need a conviction requirement to initiate a forfeiture, with a new standard of proof of clear and convincing evidence.
But the conviction requirement has exceptions for a defendant's death, disappearance, deportation or if prosecutors have evidence beyond a reasonable doubt -- a change Becker has criticized as "very, very confusing" and "a very odd loophole."
Stenehjem and Birst don't expect many forfeiture cases to come from those exceptions. Most cases are resolved by default, Stenehjem said.
The new law also allows city and county commissions to oversee a fund of forfeiture proceeds, most likely to be used for law enforcement training and equipment.
The law also considers proportionality for judges to determine unconstitutionally excessive forfeitures when property is worth in excess of a crime's penalty.
Even with his vehicle's return, Dorn doesn't feel made whole, given his years out of work, the money he's spent traveling to North Dakota and the money he will need to fully repair his truck.
"It really ruined my life," the 35-year-old dad said.
But he called North Dakota's new law "definitely a step in the right direction." One of his attorneys, Michael Francus, called the new law "certainly more protective for defendants."
"To know that this will not happen going further, for the government to take people's property like this, and to know that it won't happen again to anybody else, it definitely makes me sleep better at night," Dorn said.