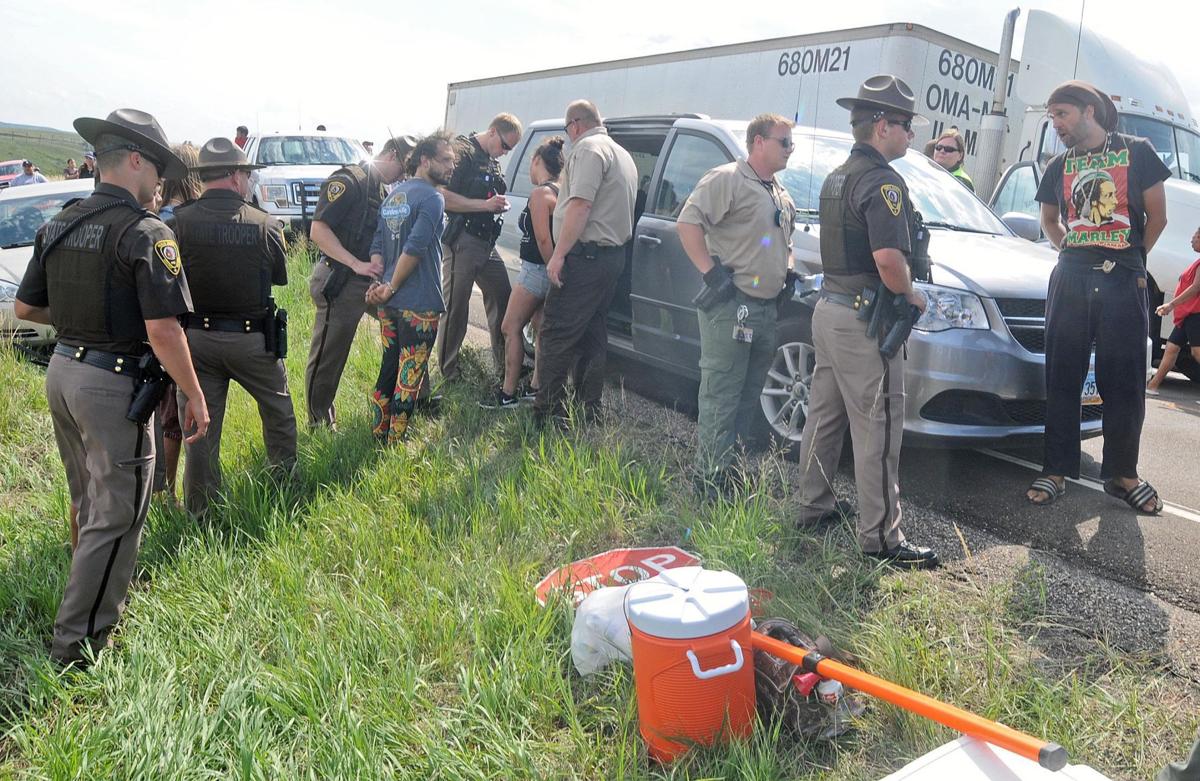 A lawyer from the American Civil Liberties Union of North Dakota will represent one of the pipeline protesters being sued by Dakota Access LLC.
ACLU Policy Director Jennifer Cook filed Wednesday to represent Jonathan Edwards, against whom a temporary restraining order was issued Aug. 16.
Cook said the case is about "the scope of the temporary restraining order and whether it pushes the limits of the First Amendment."
She suggested the order may be unlawfully broad in that it restrains unnamed defendants, who could be anyone at the protest, and prohibits unlawful activity in a general way. She also expressed concern that the order was issued without comment from the protesters.
"It is important the clients have their day in court," she said.
Cook said Edwards, a South Dakotan, contacted the organization about his case. She will represent him with help from another ACLU lawyer, who specializes in First Amendment rights.
A complaint filed by the company alleges Edwards built "obstructions" to prevent pipeline workers from accessing the construction site and chained himself to a fence to prevent work from continuing.
Edwards is one of seven people named in the lawsuit -- including Standing Rock Sioux Chairman Dave Archambault II and council member Dana Yellow Fat -- who the company claims interfered with pipeline work through their actions in the protest, threatening the safety of workers and costing the company business, according to court documents.
By an order from U.S. District Judge Daniel Hovland, these protesters and others, referred to as John and Jane Doe, are barred from "unlawfully interfering in any way with the plaintiff and its representatives' access and construction of the pipeline."
Tim Purdon, former U.S. attorney for the District of North Dakota, filed on Friday to represent the two tribal leaders named in the suit.
A hearing on the restraining order is scheduled for Sept. 8 in Bismarck.