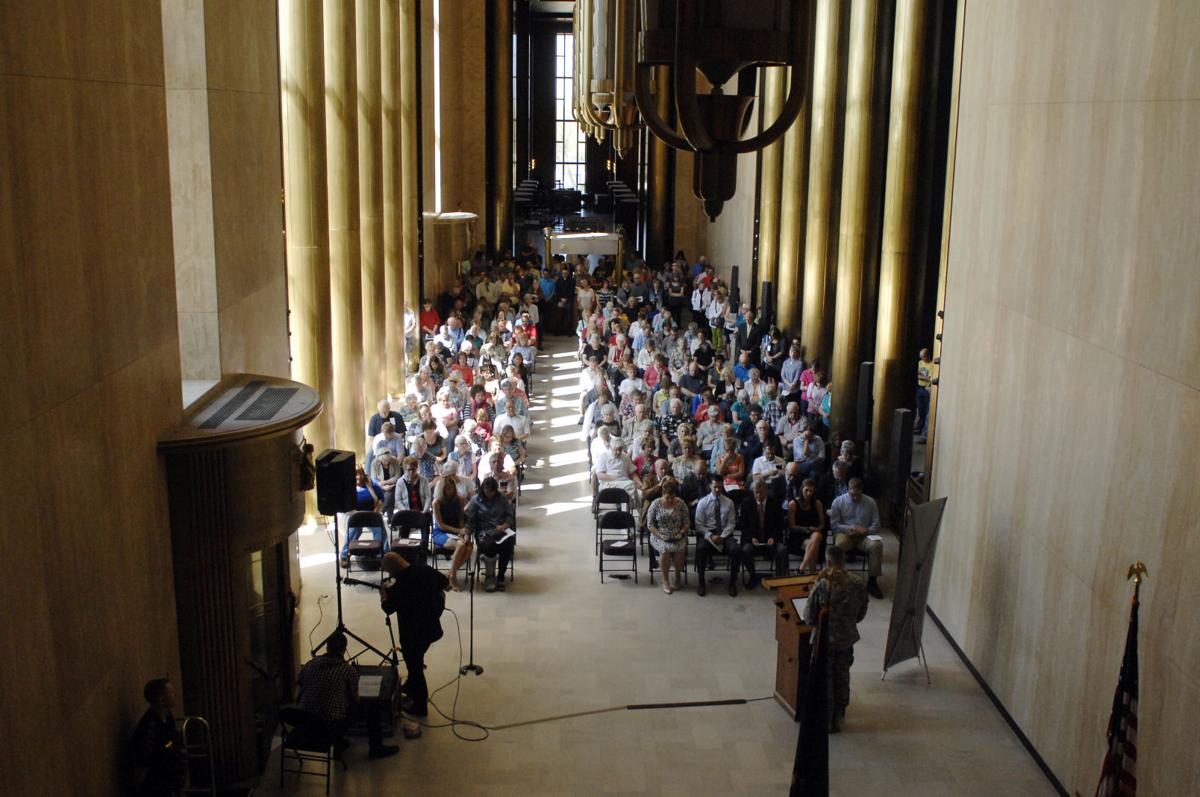 Community members are invited to join the nation in observing the National Day of Prayer at the state Capitol's Memorial Hall at noon Thursday.
This year's theme is "Lord, Pour Out Your Love, Life and Liberty," based on 2 Corinthians 3:17, which reads "Now the Lord is the Spirit, and where the Spirit of the Lord is, there is liberty."
The Rev. LaRue Goetz, an event organizer and president of Prayer Revival Fellowship in Bismarck, said the world needs prayer now more than ever.
"We're living in an unbelievable time in America, and we need to unite in prayer for our country," Goetz said. "We have so much serious crime and we are so divided, it's time for us to come together to call on the name of the Lord for his intervention, his peace and his love."
Celebrating 70 years of prayers, the National Day of Prayer was created in 1952 and signed into law by President Harry S. Truman. It is held on the first Thursday of May.
Last year's event was canceled due to the coronavirus pandemic. Goetz said that for people to be able to physically come together again makes the event even more special.
The hourlong program will include prayers for the nation's families, government, businesses, military, media, education system and churches. Special music will be provided by the St. Mary's Central High School choir.
Goetz said people from all religious backgrounds are invited to attend and pray for their country.
"We just want to encourage people to come," Goetz said. "We want to give everybody an opportunity to unite together in heart and mind."
Limited seating is available on a first-come, first-served basis. Attendees should enter through the south tunnel doors. The program also will be broadcast on KNDR 104.7 FM.
The event is held in conjunction with the National Day of Prayer Task Force, which will stream the national observance at 7 p.m. Central time. The broadcast can be watched at https://www.nationaldayofprayer.org/.