A Duluth-based energy company with a subsidiary in Bismarck has announced plans for a $2.5 billion power line from central North Dakota to southeastern Montana, connecting three regional U.S. electric markets.
Allete Inc. is working with Houston-based Grid United, an independent transmission company, on the 385-mile high-voltage North Plains Connector line. It would run from an existing substation near Center and a new substation in Morton County near Solen to Colstrip, Montana, providing the nation's first transmission connection between three regional power grids -- the Midcontinent Independent System Operator and the Southwest Power Pool, whose areas include North Dakota, and the Western Interconnection, which includes Montana, Allete said.
The line would be open to all sources of electric generation. It would create 3,000 megawatts of capacity, ease congestion on the grid system and increase reliability, according to the company.
For perspective, 3,000 megawatts of capacity would support about 10 new typical-size wind farms in the state. The capacity is the equivalent of 75% of the electricity consumed by all North Dakota electric customers at a peak demand time.
"Additional investment in transmission is critically important to achieve a clean-energy future and is a key part of our 'Sustainability-in-Action' growth strategy as our national footprint expands," Allete Chair, President and CEO Bethany Owen said in a statement. "This innovative project is an important step toward a resilient and reliable energy grid across a wide area of the country and ties into important transmission projects being developed in the Upper Midwest and the Western Interconnection."
The U.S. electric grid connects the plants that produce electricity to the consumers who use it. It has more than 9,200 electric generating units with more than 1 million megawatts of generating capacity connected to more than 600,000 miles of transmission lines, according to the Energy Department.
But the infrastructure is aging and in need of modernization to make it more reliable and to avoid problems such as rolling blackouts experienced by members of several North Dakota electric cooperatives in February 2021 due to ripple effects from a cold snap in the southern U.S.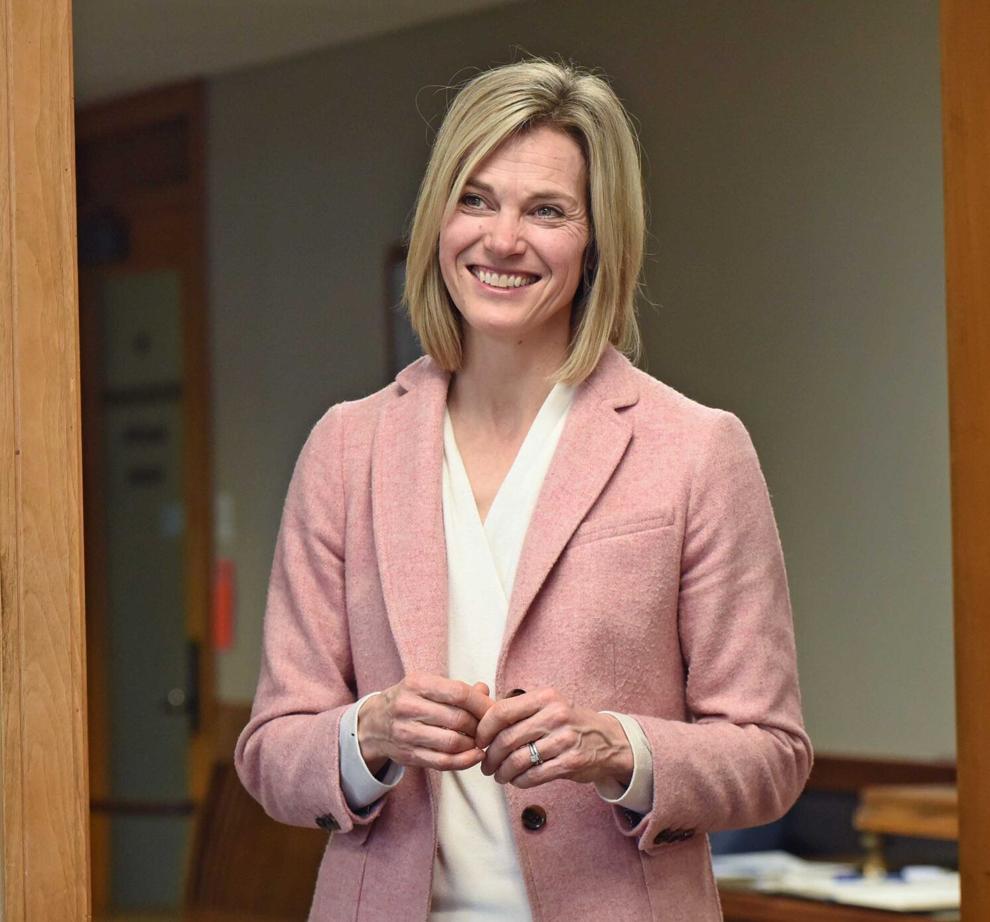 Power grid capacity and reliability are big concerns, according to North Dakota Public Service Commissioner Julie Fedorchak.
"North Dakota is an electricity-exporting state. We produce much more electricity than we consume and export it to customers in other states through our transmission system," she said. "We have incredible potential to produce more, and the nation is going to need it. In order to do that, however, we need more transmission lines to get the power to the customers who want it because our current transmission system is nearly full."
Allete, which owns BNI Energy in Bismarck, and Grid United have signed a memorandum of understanding with plans to finalize a North Plains Connector development agreement in the first half of this year. Allete expects to pursue at least 35% ownership and would oversee the line's operation.
The project is in the development phase, with Grid United working to determine the best route. Easement negotiations with landowners began in November. The companies expect the project permitting process to start this spring as they work toward an in-service date of 2029, pending county, state and federal regulatory approvals including from North Dakota's PSC. An environmental review will be part of the approval process on the federal level.
"It is no secret that the U.S. is in desperate need of new electric transmission capacity, and the North Plains Connector will provide resiliency and reliability benefits for decades to come," Grid United CEO Michael Skelly said in a statement.
The power line project would create 300-500 temporary construction jobs, and provide tens of millions of dollars in property tax revenue, according to Grid United.