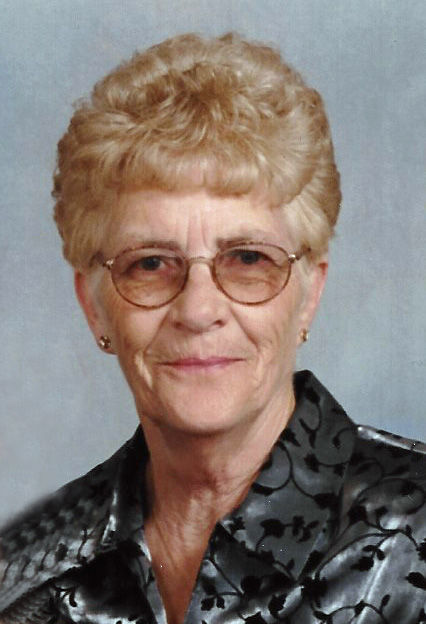 Shirley Rebenitsch Tibke, 83, Bismarck, passed away Feb. 9, 2020 in her home. Funeral services will be held 10:30 a.m. Saturday, Feb. 15, at Bismarck Funeral Home. Visitation will be from 6 to 8 p.m. Friday at Bismarck Funeral Home. Burial will be in the Mandan Union Cemetery.
Shirley Lavonne Chadwick was born on April 4, 1936 to Earl and Christine (Glavkee) Chadwick in Morton County on the family farm. Shirley graduated from Bismarck High School in 1954. She married Ralph Rebenitsch on June 7, 1954. They resided on the family farm where their three children were born and raised. Shirley and Ralph farmed until Ralph passed away in 1987. Shirley continued farming and ranching. On April 15, 1989 she married Norman Tibke. They moved to Bismarck in 1992. Following their move Shirley held positions in the retail industry. Shirley and Norm spent 12 winters in Yuma, Ariz. as snowbirds until her health started to decline.
You have free articles remaining.
Shirley's greatest enjoyment was her family. She will be greatly missed by her husband Norman Tibke; children, Sandy (David) Fleck, Kim (Tom) Fettig and Alan Rebenitsch; stepchildren, Craig Tibke, Karen (Terril) Perrine, Grant Tibke, Tracy (Dean) Beck and David (Rose) Tibke; nine grandchildren, eight step grandchildren, 19 great-grandchildren; sisters, Florence Hatzenbuehler, Gladeen (Duwayne) Schafer brother, Leonard (Arlyce); and sister-in-law, Louise Chadwick.
Shirley was preceded in death by her husband Ralph, grandson, Ryan Fleck, great-granddaughter, Isabella Rebenitsch, parents, sisters, Hazel Koppy, Eleanor Ereth, Elsie Chadwick and brother, Melvin Chadwick.
To plant a tree in memory of Shirley Rebenitsch as a living tribute, please visit Tribute Store.